Are you in the mood for some viral wedding venue pictures? Or would you like to
hear some effective tips and tricks for improving your wedding venue photography?
We have prepared a special set of photos to boost your skillsets. With this curation,
we aim to throw an insightful path of thoughts, for rethinking the wedding venue
photography trends 2022 in general. Oftentimes, documenting the wedding venue or
the outdoors is pushed into a much lower level while prioritising. We would like to
point out that, photographing the venue and its elements is equally important as
photographing the newly-weds. Because who wouldn't like to treasure a couple of
their best wedding place images maybe from another country. We all would like to
pin down memories as we move ahead in our married-life journey. And, we hope that
our curation turns out to be insightful and eye-opening to each and every one of
you!
1) Ethnic Elegance
Heritage homes are a cherry on the cake for celebrating traditional Hindu weddings. As
gorgeous as these outdoors is, the indoors can also be transformed into whichever style
the couple desires! Evidently, wide shots are mandatory to capture a full view of these
Vastu-aligned structures. To point out, these heritage homes fuse perfectly with the
lush green outdoor ambiance. Explained in detail, the roof tiles and long decorated
facades are quite refreshing to document.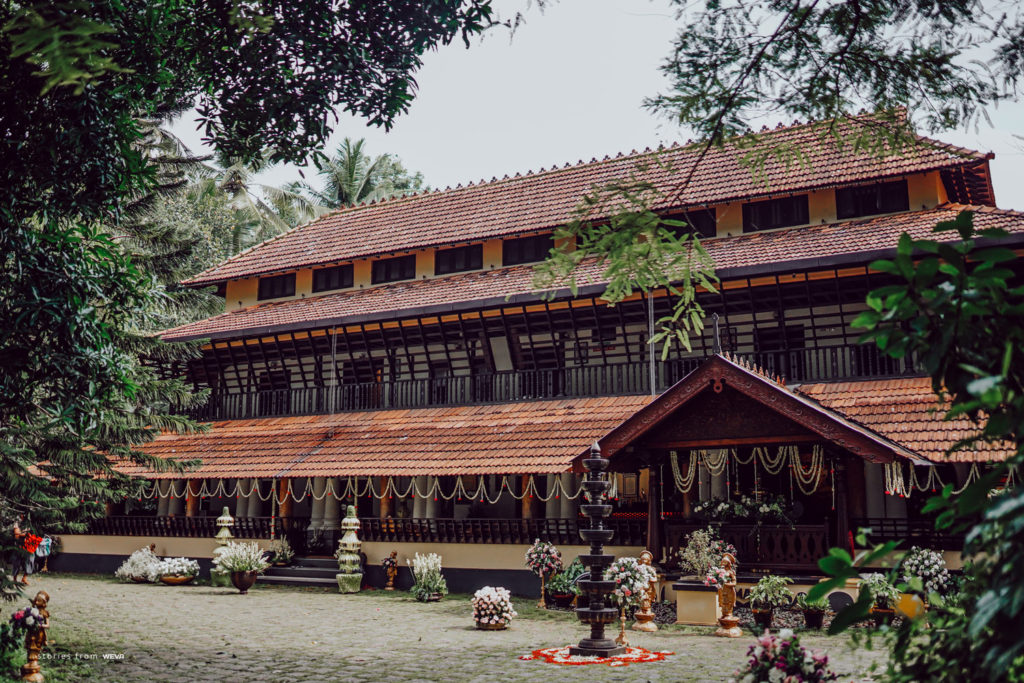 By walking around and exploring different frames and perspectives, one gets to click
the best pictures wedding places in their full glory! And, we always make sure to
add a hint of green in the frame with a subtle view of greenery around the building. At
times, the outdoors are transformed into the typical decor style the couple has chosen.
In such cases, we never forget to click a fresh tight view of the location, before
clicking the best pictures of wedding venues decorated.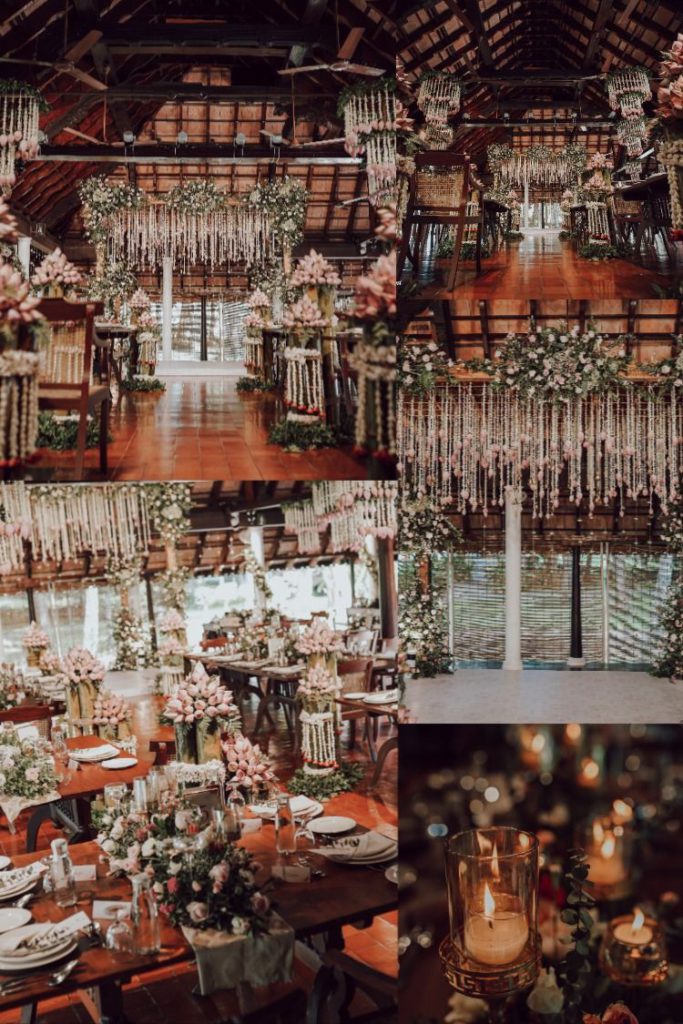 2) The Countryside Vibe
Lit-up semi transparent tent houses are nothing but surreal and blissful! Often staged
at farmhouses or densely vegetated areas, the parties start at twilight hours in most
weddings. And, these are perfect mix of contemporary and cottagecore vibes, always
giving us goosebumps. If geared up with the best devices, the clarity and quality of
the photos would make the venue clicks dreamier than usual. In a nutshell, 'it's
definitely a vibe'.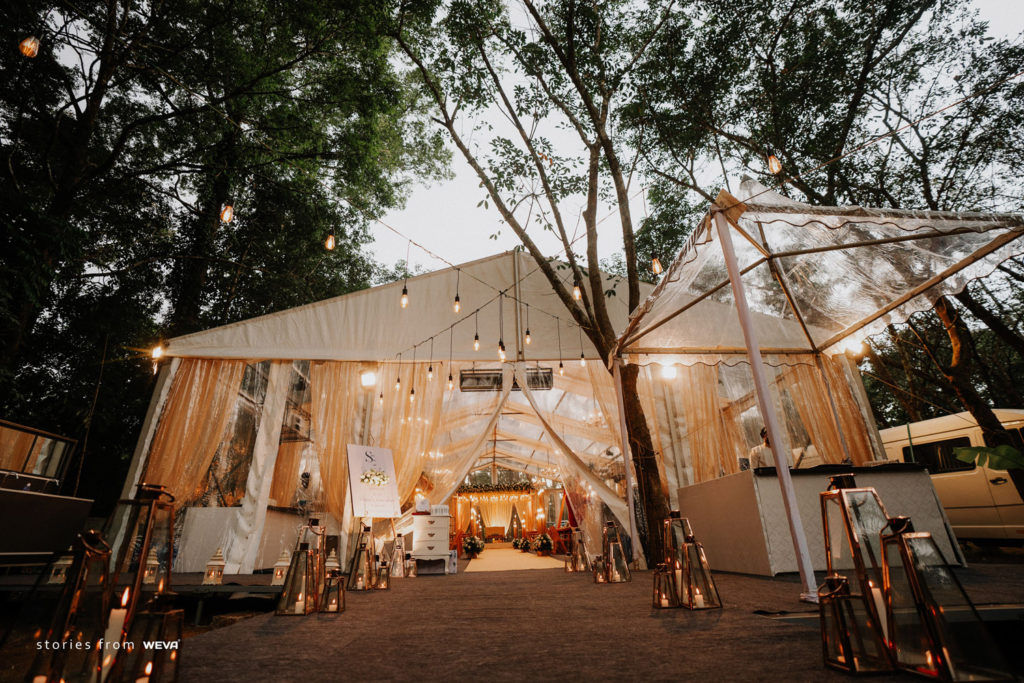 Warm shades of lighting and classic event decor can completely transform such
wedding venues to another level. Here, we have showcased a low-angle shot, glazed
in warm winter vibes from top to bottom. Crowned by the dense dark vegetation
around, the tent house is beautifully popping out. Clearly, hanging bulb decor and
glass-built lanterns on the ground make similar rustic barn wedding pictures much
more expressive!
3) Sparkling Night Views
Late-night hours are so much fun to document, especially when the venue is drenched
in neatly draped lights and lamps. Evidently, a neat shot of the decorated party hall
really brings that party vibe in the air. To clarify, it is very important to get a clear
view without the disturbance of crowded vehicles or guests. The key is to focus on the
best angles where the beauty of those frames and lights can be showcased.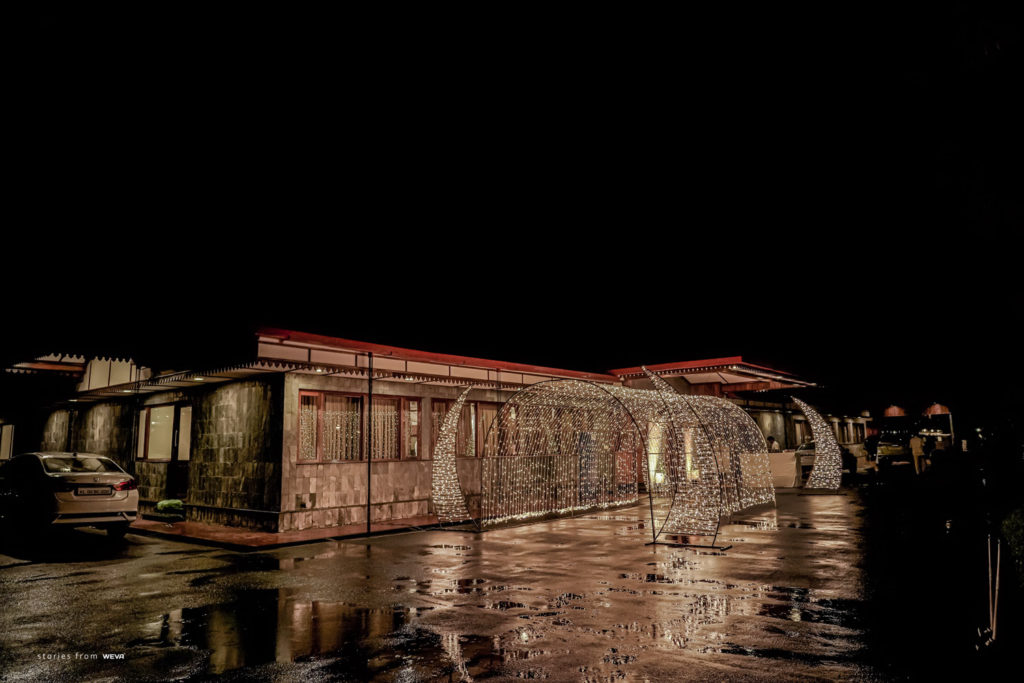 Again, while shooting outdoor views at dark hours, care should be given to capturing
the frame in the best camera adjustments. There are a variety of angles that can be
tried to get a clean shot of the lit-up outdoors. Angled side shots and sharp straight
shots are some of the most trending party night images. Clearly, light support and
assistance can be sought if required to bag the best wedding photo venues.
4) Tropical Paradise
Resorts and hotel chains built in the inner flesh of forests have the best tropical
places to get married. As discussed above, we make it a point to add a taste of the
surrounding environment to the pictures of the built structure. Unquestionably, a fresh
swipe of green tones and a gentle peep of the building form a pleasant visual
experience. Here, we have clicked the most natural view of the wedding venue, just
how we see it from afar. Clearly, the most real and raw photos originate when we
stick to natural perspective.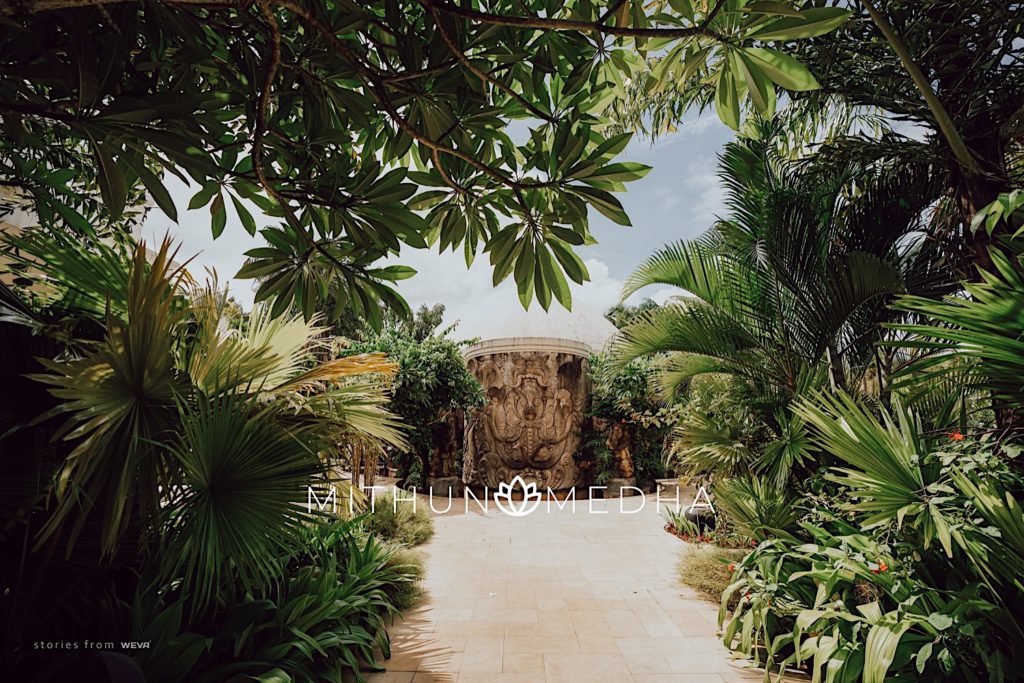 At the same time, experimenting shall be done to explore brand new frames and
possibilities. Though tropical venues are mostly nourished with soothing green
landscapes, framing and moods can drastically vary. If strolled around, one might
land upon a dozen or more unexplored spots for the perfect documentation of such
tropical paradises. Certainly, the photographer shall channel his creativity to compose
interesting clicks rich in green.
5) Cute Castle Houses
Ever dreamt of witnessing an actual fairy tale wedding in the meadows?
White-themed and set in the outdoors, a shiny morning or a breezy evening sounds
perfect for such a castle set up. Calming green lawns and rustling leaves hit
differently while being in this white wedding house. Clearly, the contrast between the
green and white tones is quite aesthetic. Though the contrast is quite sharp and
popping, there is still a relaxing touch to this combination as there are no other
supreme colors.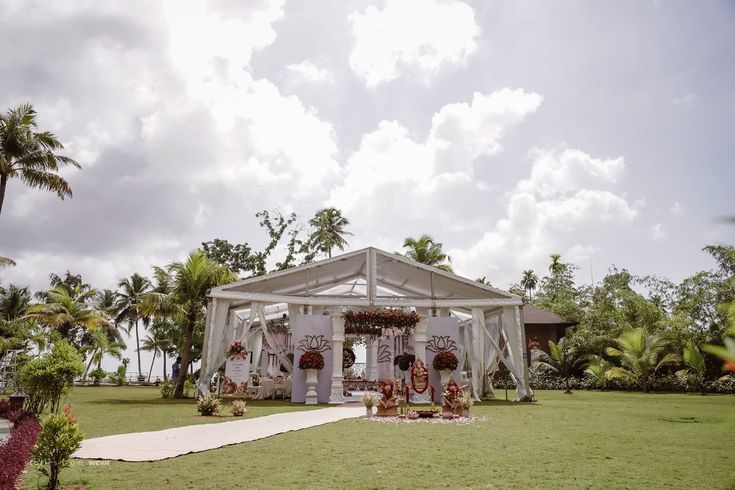 As we see here, the bright clouds and the coconut trees are adding more life to these
simple wedding hall decoration pictures. Wide shots like these that include lots of
nature are a breath of fresh. Though the indoor decor has colorful flowers and
elements, the wide frame neutralizes the presence of those colors. Stiff white curtains
and carpet clothes hugging the lawn are giving out a much more contemporary
wedding vibe that has hit the viral wedding trends 2020.
6) The Beach Edit
Open beach weddings are something we always look forward to. Though there are
challenges such as strong winds and sandy landscapes, the spirit of the evening beach
weddings is uber-positive and joyful! Minimal furniture and sassy floral frames add
more magic to the top beach wedding destination pics. Definitely, a detailed view of
the furniture and the stage have to be considered. Added to that, gorgeous full-view
clicks that cover the beach, the stage and the seating shall be clicked.
As the beach serves as a stunning backdrop with minimal decor on most of these venue
shots, the images highly scream Western beach wedding vibes. To emphasize, one must
always try out frames where the beach is also focused in its full glam. Oftentimes,
the evening sky serves as a lovely palette for the photo. Thereby, deciding the frames
is extremely important to avoid missing out on these priceless elements of
water view wedding venues.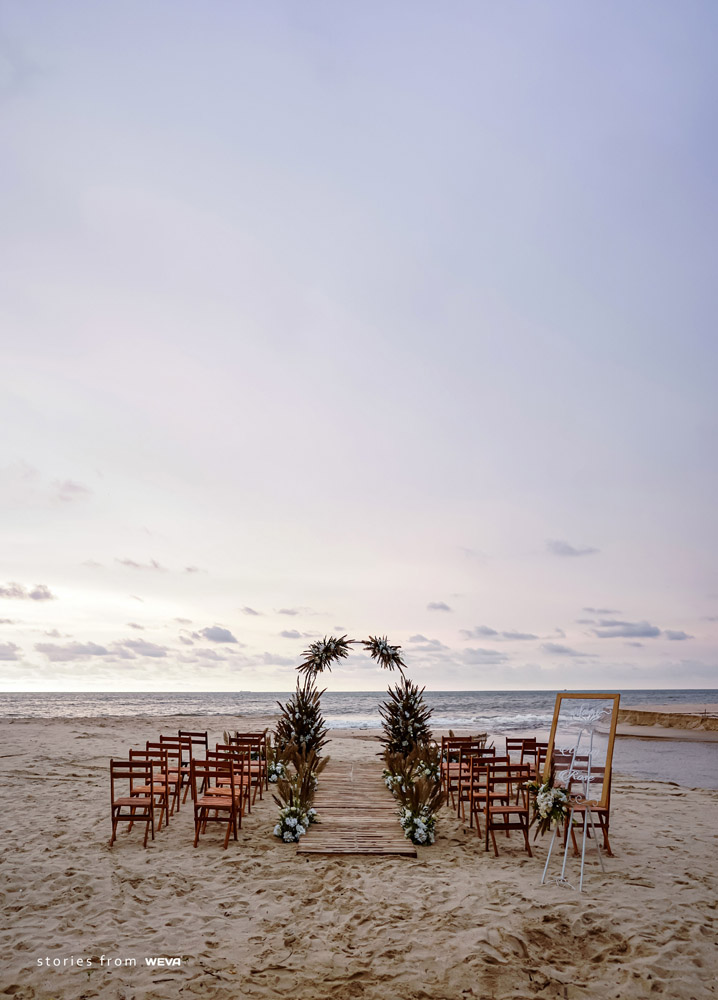 7) Velvet Green Outdoors
Open venues with zero or very minimal decor are quite famous in 2021 wedding trends.
Arranged with a definite number of guest seating and a mellow stage backdrop, these
venues are eco-friendly as well. Here, the venue is effortlessly merging with the
surrounding greens. To bag some smashing shots, one must stay cautious to catch the
varying light from evening till night.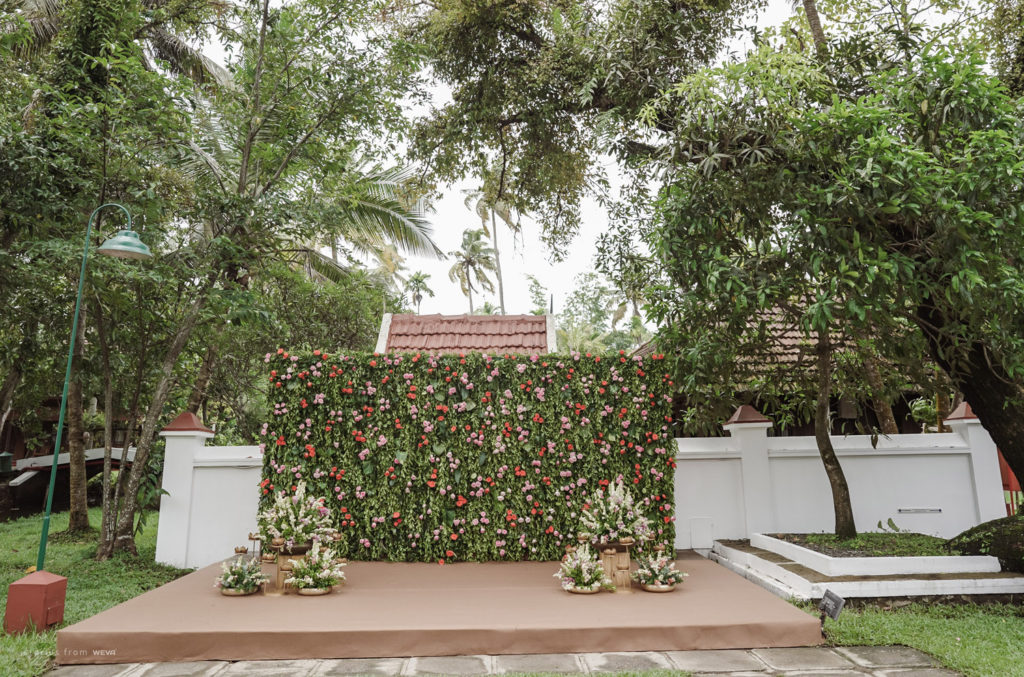 Fuss-free, simple small backyard wedding venues of this variety are mindfully
chosen by couples who intend to keep a much private and subtle function. As green is
the only color that catches our eyes here, it might feel much more relaxing and
refreshing while shooting for long hours.
8) Traditional Kerala Styles
Hotels and resorts of traditional Kerala style have stolen the hearts of many in the past
two years. From pre-wedding rituals to post-wedding festivities, these venues have a
special charm when it comes to weddings. Grand indoors and freshly furnished semi-open
spaces are specialties of these ethnic-style venues. Mostly new, the venues are perfectly
planned to adapt an essence of Kerala tradition with the help of advanced technologies
available at present.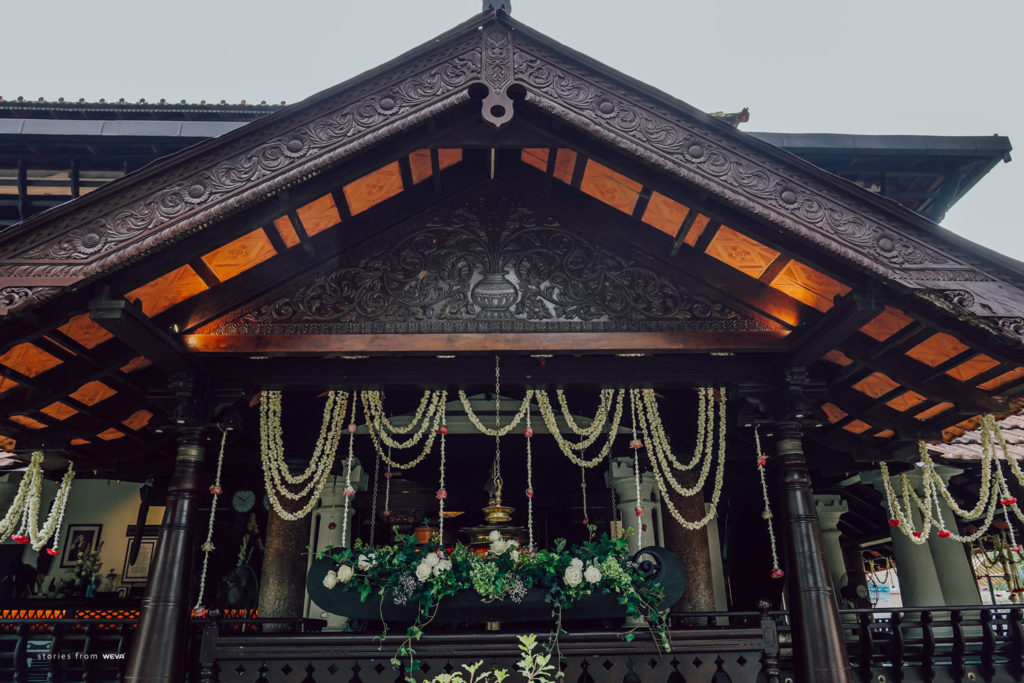 Clearly photographing such venues feels thrilling to us as it is a balanced mix of
modern and traditional architecture. Undoubtedly, the photos that we have featured
here have a striking balance and symmetry. Varying angles and perspectives are tried
to freeze that grandeur and elegance we actually experienced at this best heritage
house wedding venues 2021.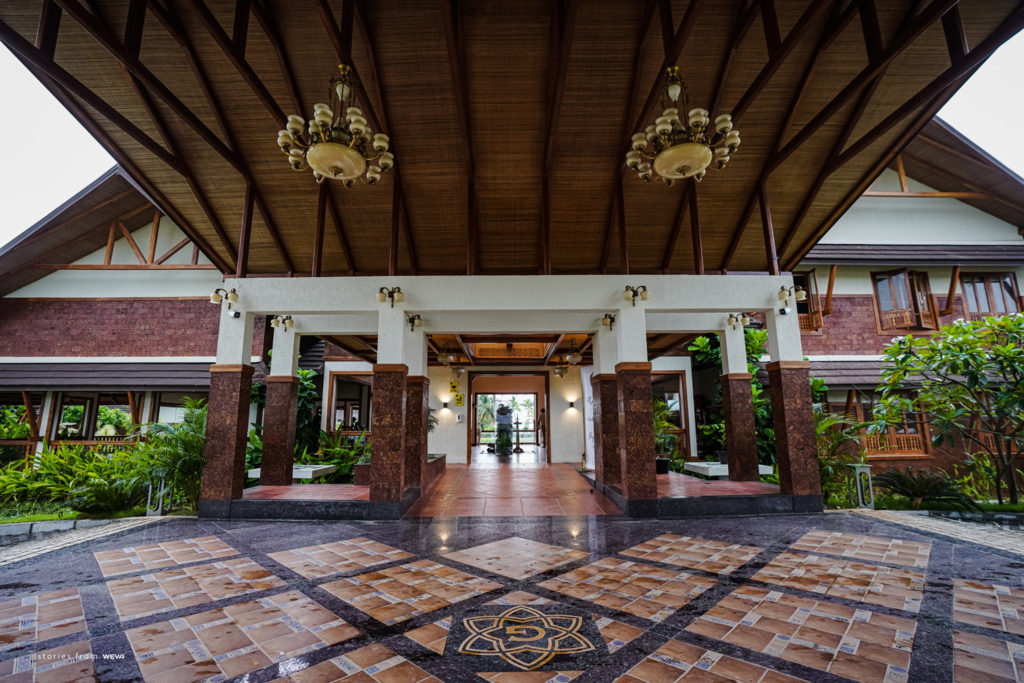 We hope that you had a great time flipping through the wedding location photos we
have hand picked for you. Being experienced a variety of locations and destination
weddings, we have filtered the most relevant and trending venues of 2021. Each
venue has its own special nooks and corners that we explore with sheer excitement
and thrill.
Irrespective of the luxury factor, its all about creative visualization and familiarising
oneself with the environment that gives us satisfying results. Moreover, a fair share of
experimentation is expected no matter how simple or minimal the venue is. As of 2022
trends, wedding decor plays a crucial role in molding the venue to its full potential
for weddings.
+