Have you ever thought about why so many newlyweds are still going for old-school
wedding albums? Or are you still confused about whether to get your own custom
wedding album or not? We have shortlisted a few reasons in a compact curation
where you will find all your answers.
After consulting with the top wedding photographers of Kerala, we have come up
with this list to erase all your confusion. To highlight, we have focussed on some
crucial pointers about the importance of wedding albums. And, if you still feel like
you are taking the right decision after having this short 5-minute read with us, then go
for it! Grab a snack and get ready for an insightful read about the advantages of
wedding albums.
1)Tricky Updates in Technology
Years ago, our elder cousins got their wedding visuals stored in DVDs and shiny
floppy discs. Do they even exist anymore? Clearly, advancements in technology is
happening at every passing moment. And, who knows if the present digitalized
versions like hard disks and pen drives would last longer than 5 or 6 years? Here, the
good old wedding albums come to the rescue!
Hardcover well-binded wedding albums might seem old-fashioned to many of us. But,
in reality, they are just gems, always ready to give us a memorable sweep through the
big day. Evidently, albums are a good investment if you would like to preserve your
wedding memories most timelessly!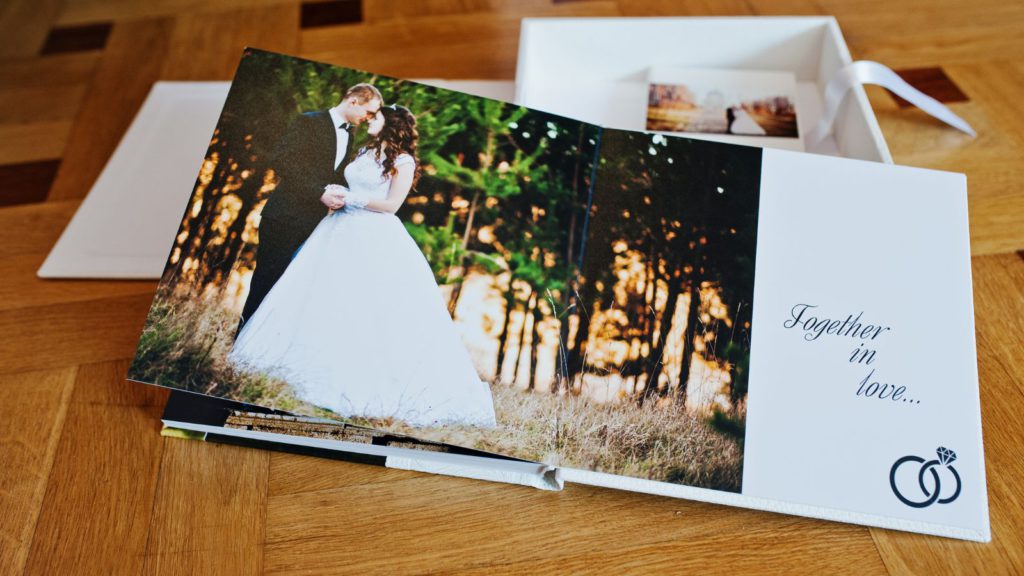 2) Sensory Elements
Feeling those sturdy leaf albums and taking a closer look at those special snapshots
can never get replaced by digital visual experiences. To be precise, the time one
consumes in buffering through the different sets of images could be quite unpleasant
at least for some of us.
Just imagine sitting on a fluffy sofa with your legs crossed and your wedding album
on your lap. And, you begin to slowly flip through each leaf, reminiscing about the
precious moment displayed on your visual diary. Definitely, this is something you can
do at all hours of the day irrespective of any other internal factors.
3) A Gift to Elder Generations
For our elder generation including grandparents and great-grandparents, the
tech-savvy highlights of the current year might not work like magic. Just like the
sensory elements we have discussed above, it would be great if we could just hand
over the hardcopy of your wedding that they might not even have attended.
Rather than pointing at tablet screens and compact mobile screens, handing over a
wedding album feels much more convenient in this instance. To explain, one can have
a cozy couple of hours with their loved ones who would get excited to hear you
explain the thrilling highlights of your big day.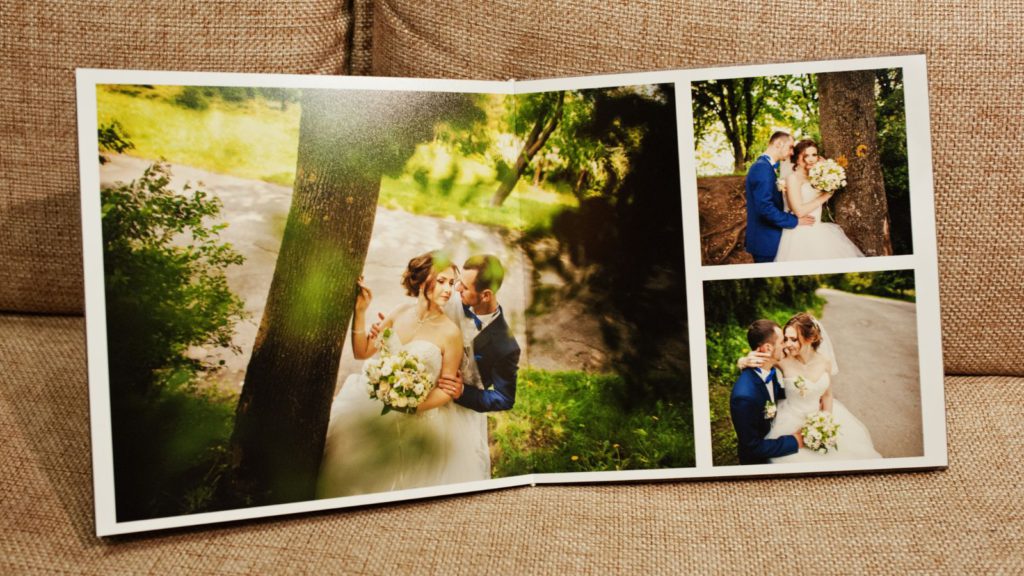 4) From Generation to Generation
Your wedding album can be added to the family heirloom collection that can be
passed from generation to generation. Certainly, the album shall sustain for long
timeperiods as compared to digital wedding album trends that might get lost or
destroyed as years passby. Are you confident that your grandchildren would discover
the hard disks or pen drives or drive files after 2 decades?
Chances are, the current digital copy you own might not even work during your
grandchildren's life period. But, a well-preserved album always comes in handy
during these tricky situations. And, with the updates in album processing, there are no
more wet and dripping photo albums but just neat and damage-free fresh copies.
5) A Home Decor Piece
The wedding album shall also function as a beautiful home decor piece that can be
skimmed through while you get some important guests. Surely, it is a great
conversation starter and ice breaker for new visitors. Added to that, a cozy album
viewing session sounds perfect for anniversary dinners and house parties.
Contrasting to the mundane process of hunting the right pictures in your drive, a
wedding album saves so much time. And, it is easier to access for reliving the main
highlights of the wedding day!
6) Customized Collection
A wedding album allows you to handpick a selected set of images as per your
preferences. So that, instead of kneeling over thousands of raw images and processed
copies, you get a refined bunch of photos that accurately unviel the crucial events of
the day.
Also, you can create your album within the budget you have in your mind. For that,
you may have to consult with your photographer for further discussion about the
cover finish, quality and the leaf number. From minimal compact album designs to
heavy, statement pieces that have hundreds of photos, the options for personalization
are truly endless!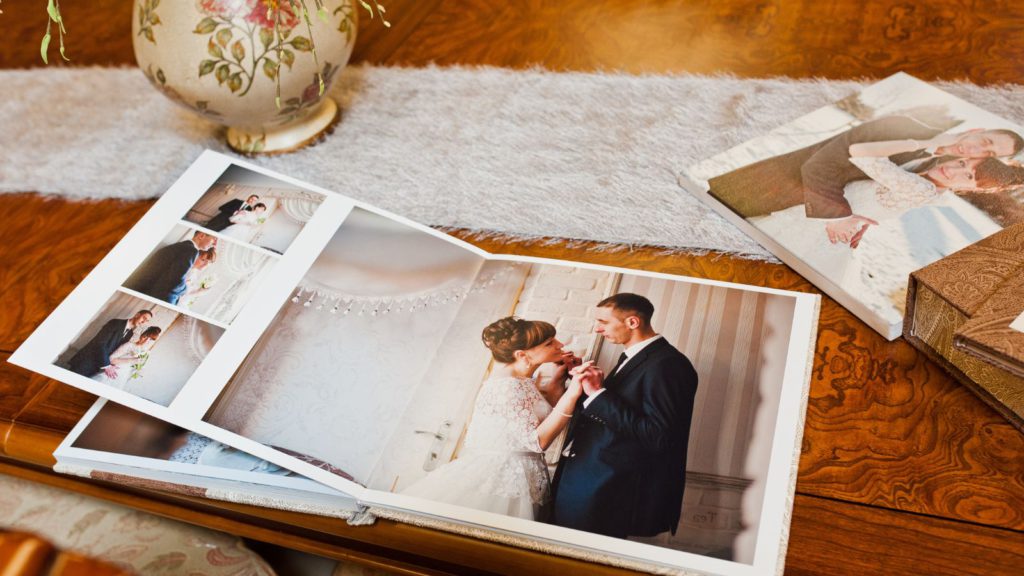 7) Tons of Options
Rather than going for a traditional album, consider the handful of alternatives as seen
in the album trends in wedding photography. From photo books to photo boxes
that contain a small set of protected photo copies, there are so many options to
consider. And, if you are procrastinating about a vintage album, then don't think twice. Just go for it!
You may try different edits like a full black and white album or a short and handy
photo book that is a printed edition. Now, we can execute the same styles and
procedures by creating digital photo albums. But no matter what, the moods and feels
of a printed hardcopy in the above-mentioned varieties can never be compared with
the online experience.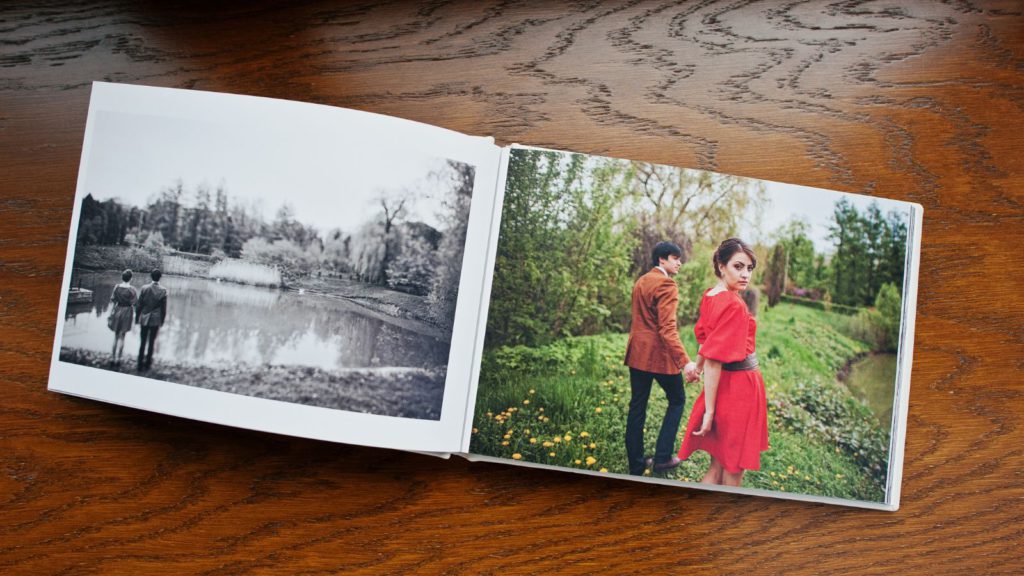 We hope you had a great time flipping through the various reasons for getting a
customized wedding album. We have taken great care to list out the most valid and
noteworthy pointers that you should give a thought before saying no to your wedding
album.
Though wedding albums sound old-school and outdated to many of us, there are so
many important reasons you should brush through before taking a final decision.
And, if you feel like you have missed out on the opportunity for getting your album ready
during your post-wedding phase, it is completely fine. You can still schedule a session
with your wedding photographer to get it done just like you imagined!