Are you feeling fussy and unsure about the latest couple portrait trends that you are
planning to try? Would you like to catch up on some super-cute and stress-free couple portrait ideas that would be perfect for you and your partner? Are you a camera-shy couple
who is digging for some creative couple photography ideas? Or are you an
experimental photographer who would like to stay updated about the best poses for
couple photoshoots?
Well, you have landed on the right blog! We have handpicked some superb and
steaming hot portrait photography trends 2021 for all the couples and
photographers out there! Forget about stress because our curation is supremely about
easily achievable yet fresh, quirky poses sorted by the best portrait photographers
Kochi. We can already sense your excitement. So let's jump straight into the latest
additions in professional portrait photography!
1) The Fun Element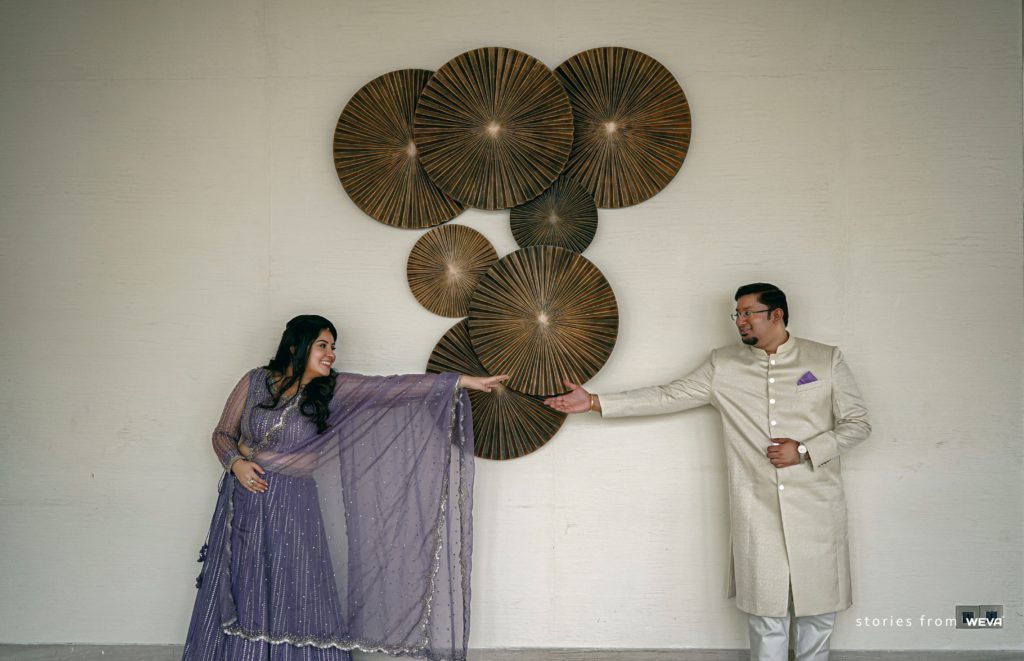 Who doesn't love an editorial touch in their couple portraits!? But, where's the fun
without a little quirkiness? Adding a bunch of quirky and informal couple portraits to
your wedding album would help you to achieve uniqueness in your creative portrait
photography. As per the comfort and interest of the couple, the photographer can direct an array of
super-chill portraits with or without props. Though these types of portraits are found
more often in pre and post-wedding portrait photography trends 2020, wedding
portraits could also be mixed with a compact stash of fun couple portraits. Most importantly, this particular category of couple portraits is a perfect stress buster
for couples who battle with anxiety after posing for tons of group portraits. Added to
that, props like sunglasses, garlands, flower crowns are some of the most commonly
used props used for these cute couple poses for photoshoots.
2) The Twirling Bride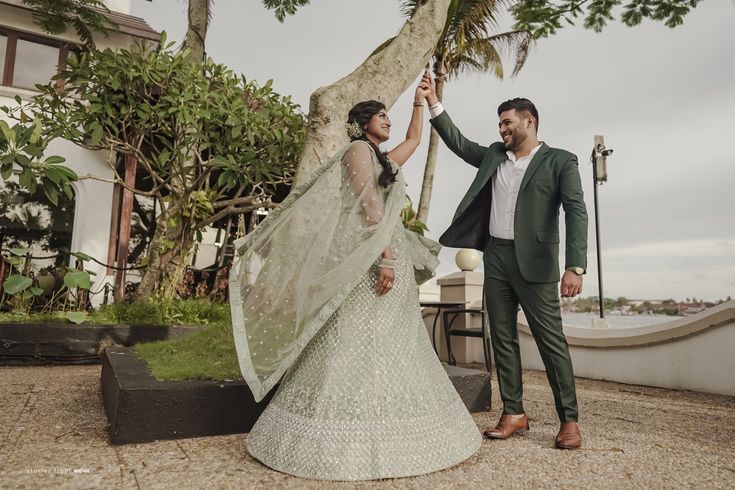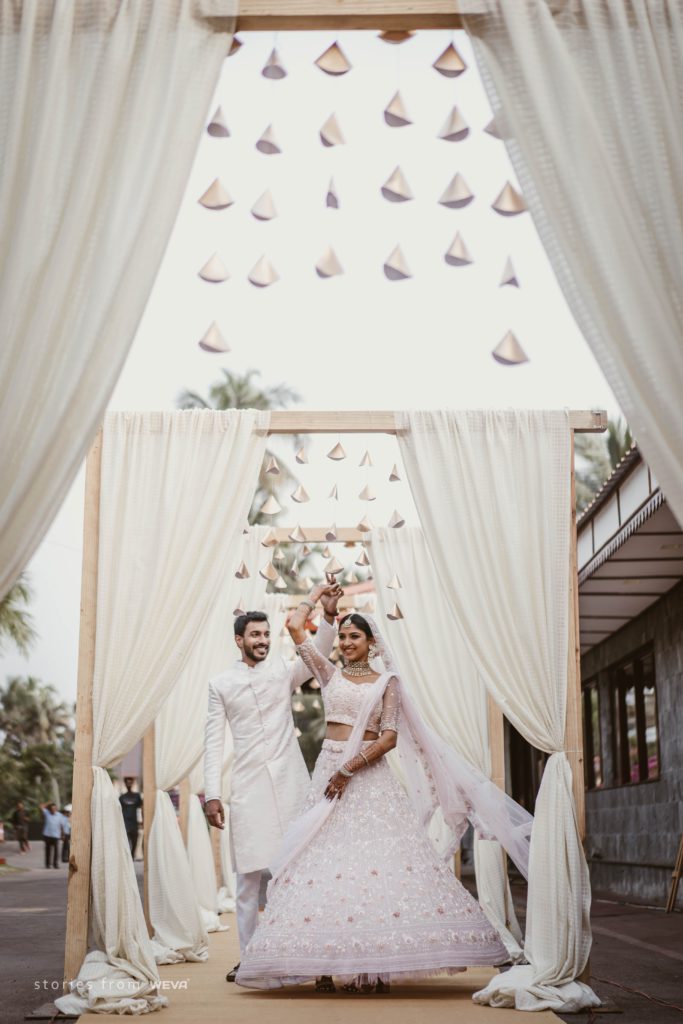 Dance moves contribute to yet another comforting and entertaining pose for new style
couple photoshoot. Clearly, brides with a lehenga attire often find twirling poses
super-exciting and fun! However, twirling and dancing poses can be tried out by all
brides and grooms due to the exceptionally charming and evergreen touch.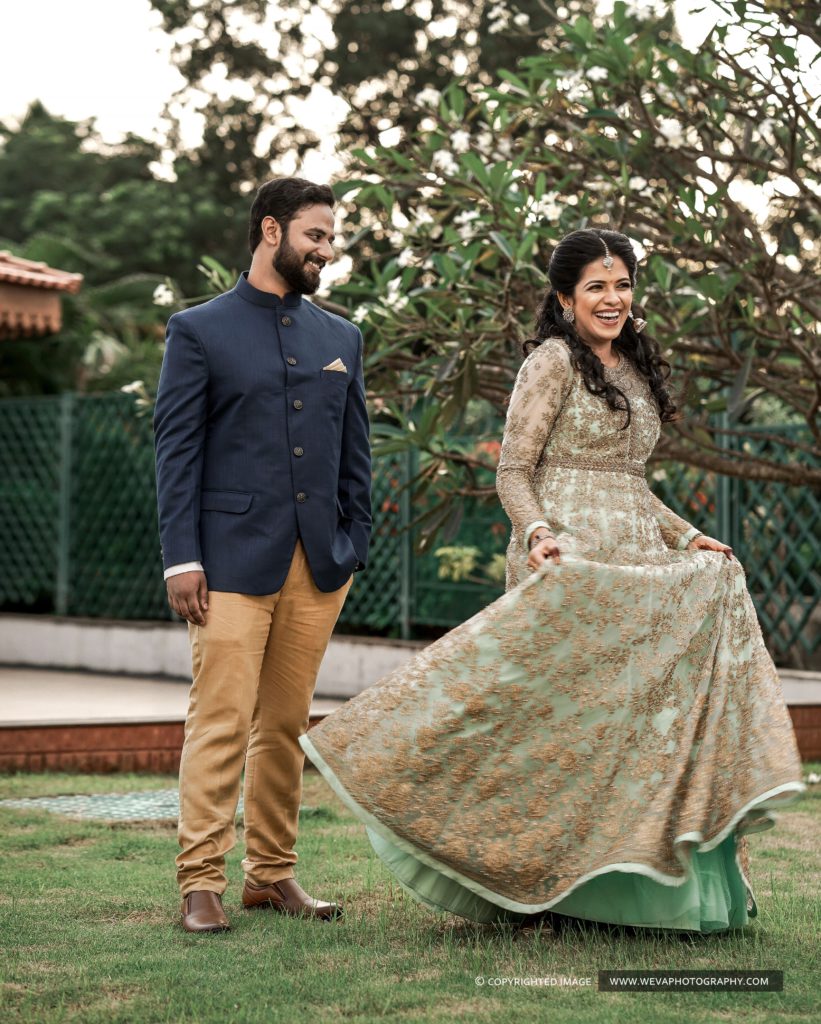 For capturing the portrait, the groom shall hold the bride's hand to be a part of the
twirling. Or, the groom may indulge in the happiness of watching the bride twirl
herself by simply maintaining a steady posture. Evidently, this is one of the most
interesting ways to capture the lovely wedding outfits or the respective event outfits
worn by the couple. The couples shall try to enjoy these latest wedding couples
poses by forgetting about the presence of professionals clicking the moments.
3) The Relaxing Pose
As the name suggests, posing around a wooden swing is meant to be relaxing and
refreshing. Interestingly, there are countless latest poses for couples to try with a
decorated wooden swing. This beautiful furniture is an unavoidable part of traditional
Hindu wedding rituals as per Tamil culture and many other cultures.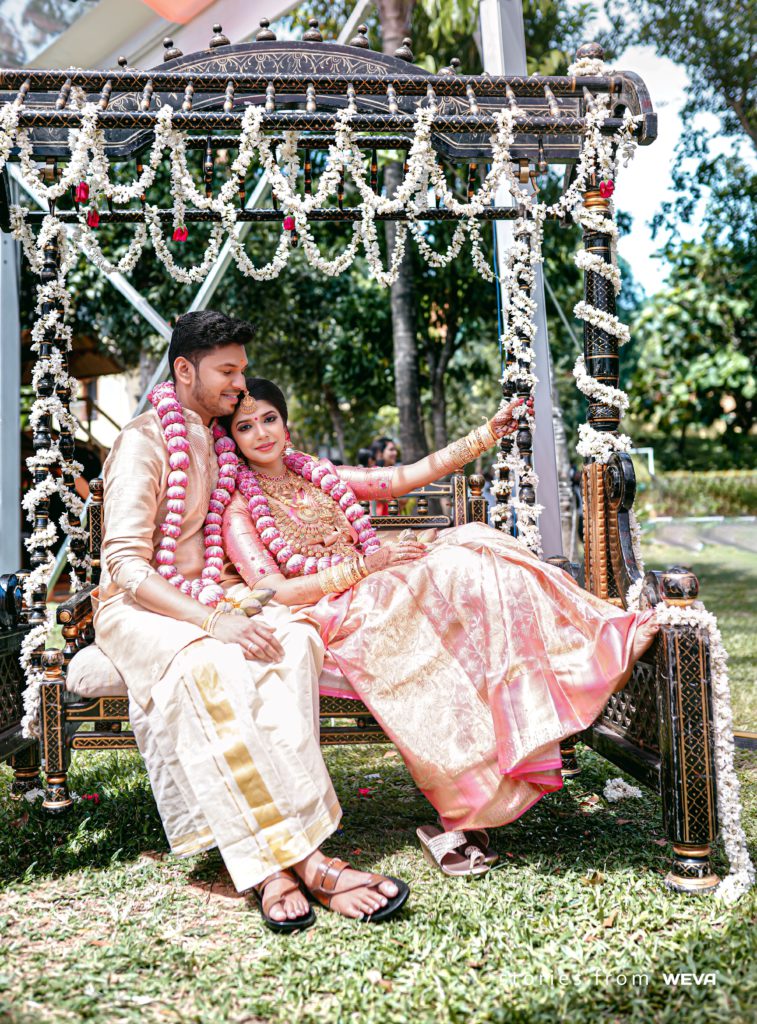 Sit down poses where the couple sits in the swing, enjoying themselves can be shot in
different unexplored angles. Also, either the bride or groom may stand behind the
swing while the other partner sits. This is a very common yet classic couple pose that
we have been seeing for decades. To clarify, the swing portrait we have focused on
here is an elegant, royal pose in the latest portrait photography trends.
4) Out of the Box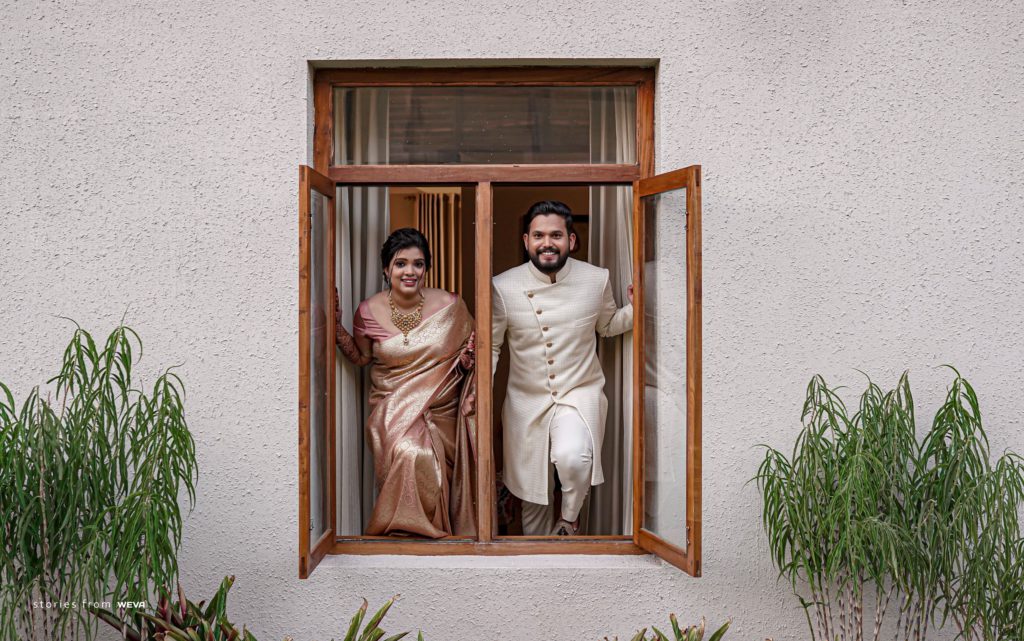 Along with the must-try couple portrait ideas we have mentioned above, it is very
important to try some out-of-the-box posing ideas. This can be curated by closely
examining the venue and hunting down some amazing corners beforehand. Evidently, being familiar with the venue is very important for the photographer to plan and
execute these latest couple photo poses.
Clearly, the framing of the portrait we have displayed here feels fresh and out of the
box as it differs drastically from the usual couple portraits we have come across in
2021. And, the pose we see here is simple and fuss-free that can be aced by even
camera-shy couples.
5) A Sweet Little Walk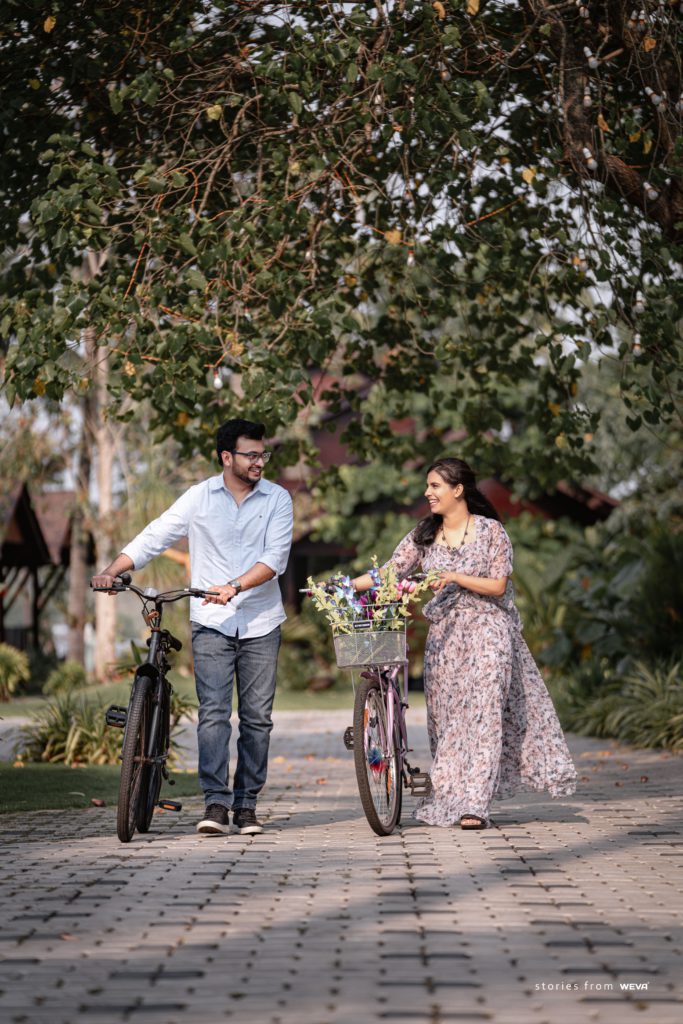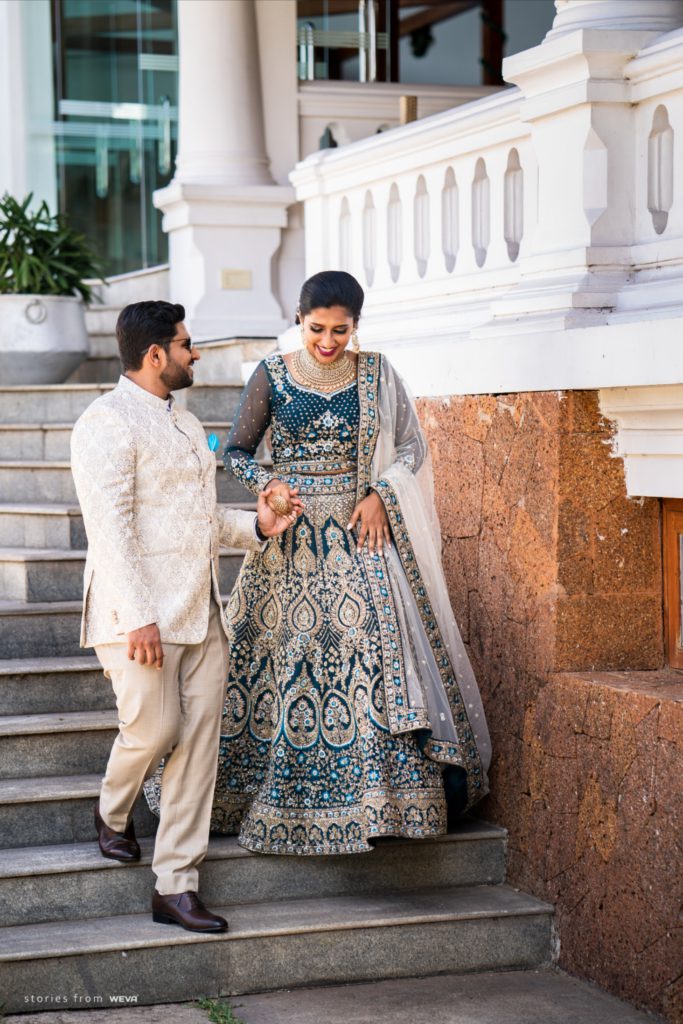 This is one of the easiest and simple couple photo poses for couples who have
difficulty in trying out poses directed by a professional photographer. A sweet little
walk in the outdoors is something uber-comfortable and stress-free. All you need to
do is be in the moment and thoroughly sense the magic of these portraits with your
partner. A little chit-chat or maintaining occasional eye contact with your partner accentuates
the beauty of these portraits even more. There are limitless options to try out for this
pose, starting from walking down the stairs, rooting for a casual bicycle stroll, or even
maintaining a steady planned position without actually taking a walk! Fun isn't it!?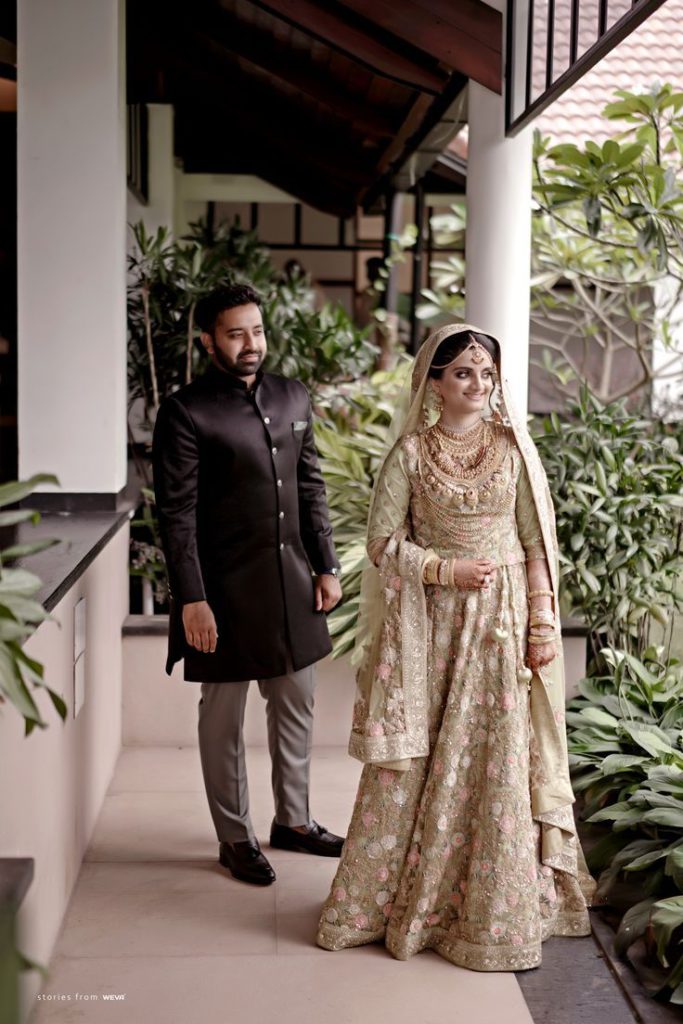 6) The Couture Edit
We can't miss out on this legendary couple pose, especially while discussing the latest
trends. Most of us are familiar with the famous couple portraits we see on well-known
wedding fashion designers' social media platforms. This is indeed a pose with an
editorial touch where one of the partners takes up a sit-down pose while the other
stands right next to the partner sitting.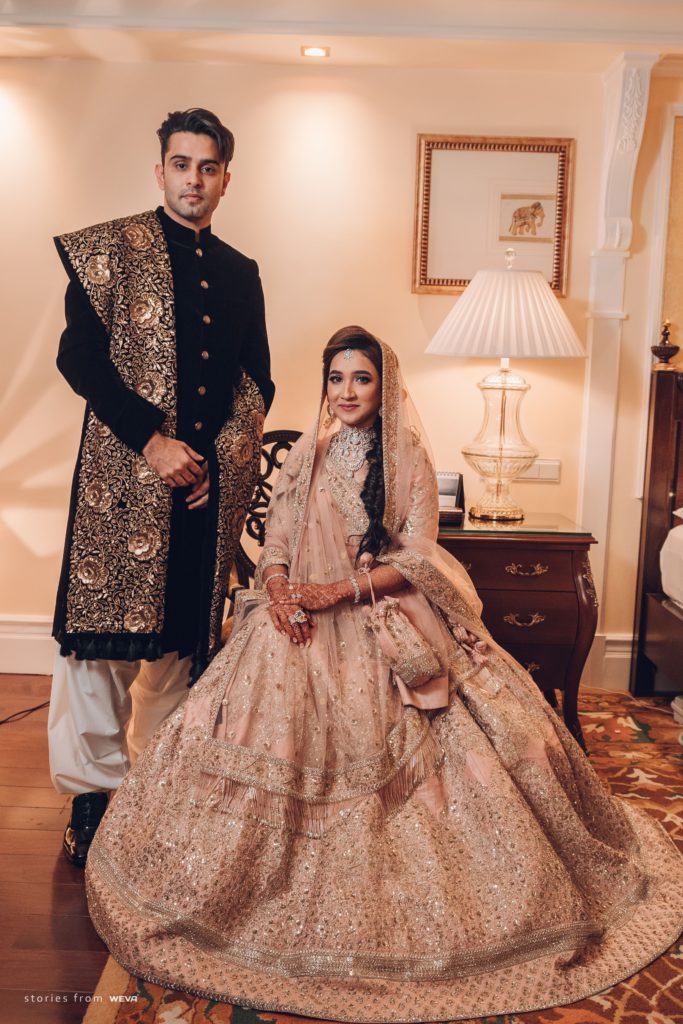 While majority of these portraits usher a much serious and formal persona, some
couples utilize this immortal pose by adding a pinch of merriness. The standard
editorial portraits display faces with absolutely no display of emotions. But, the
portraits we have showcased here own a hint of their smile line and a pleasant
approach by the couples.
7) Indulged in Fun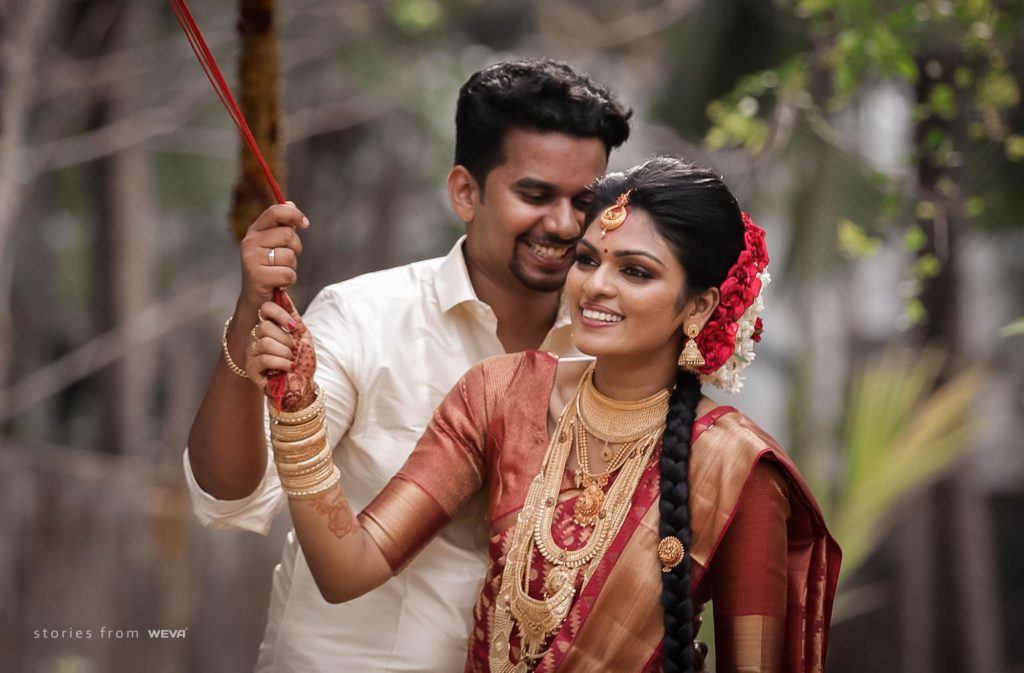 Focusing on an amusing activity is a great way to ace semi-candids. Unquestionably, these portraits are a true resemblance to how in-motion pictures can be captured
effortlessly. To start with, the couple can indulge in a fun-filled activity, preferably an
attraction of the venue. We have pulled out some delightful references of this
category. An evening at the Chinese fishing net bay at Fort Kochi makes the best opportunity
for playing with the fishing nets mindfully. Also, the couples need not actively
participate in these activities. Instead, they can pretend to enjoy it by ensuring a lively
presence!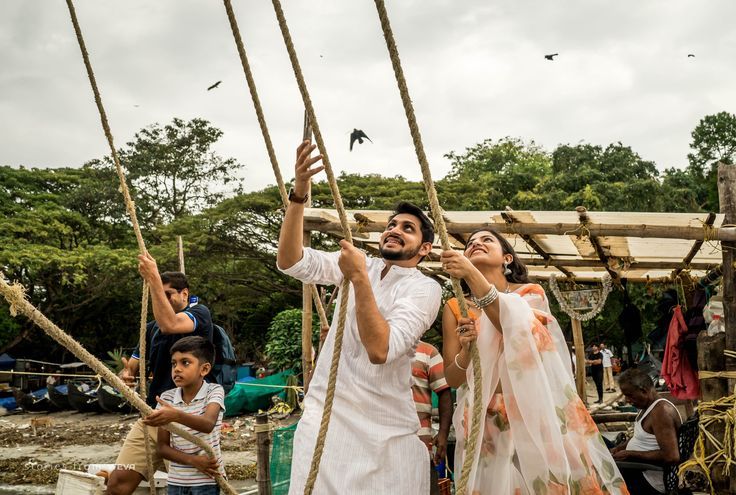 8) Outfit Check!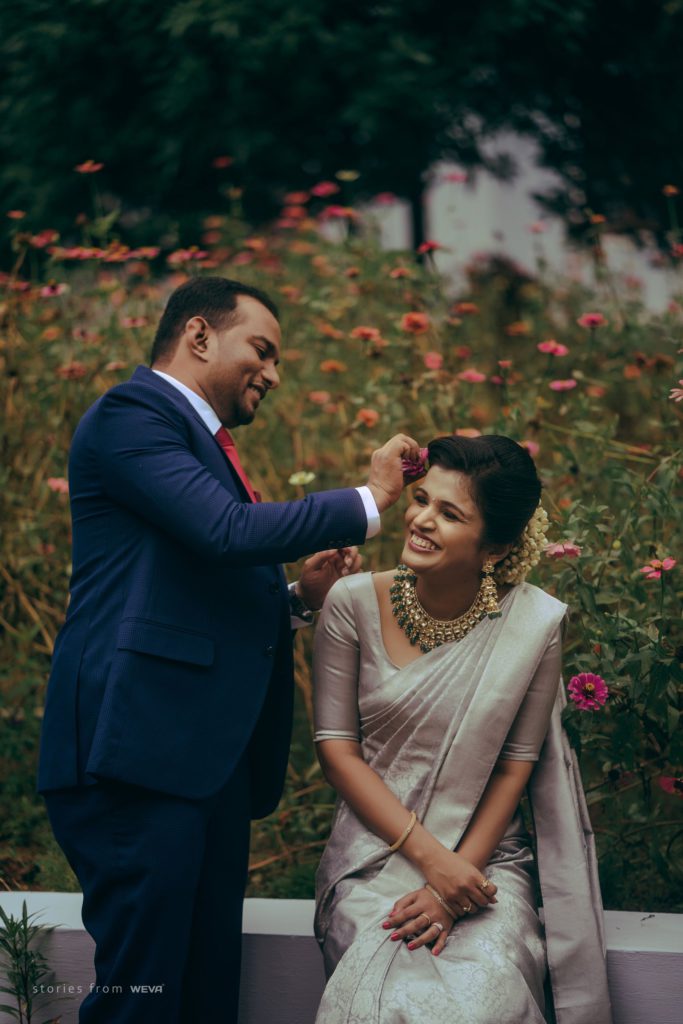 Polishing the elements of each other's outfits by adding the finishing touch sounds
perfect to capture pictures of bonding. Couple portraits are not just about pre-planned
standard poses or romantic poses for photoshoots with the assistance of
professionals. It is also about capturing priceless moments that channel the surreal
bonding sharing by both partners.
A subtle gesture often succeeds in speaking deeper volumes while shooting these
heartwarming portraits. Though it's the era of experimental portraits with grand
gestures, we still believe in cautiously photographing the divine connection between
the couple that naturally pours out while they enjoy each other's presence. It could be
as simple as brushing a streak of hair or adjusting the pocket square.
9) Aesthetic Portraits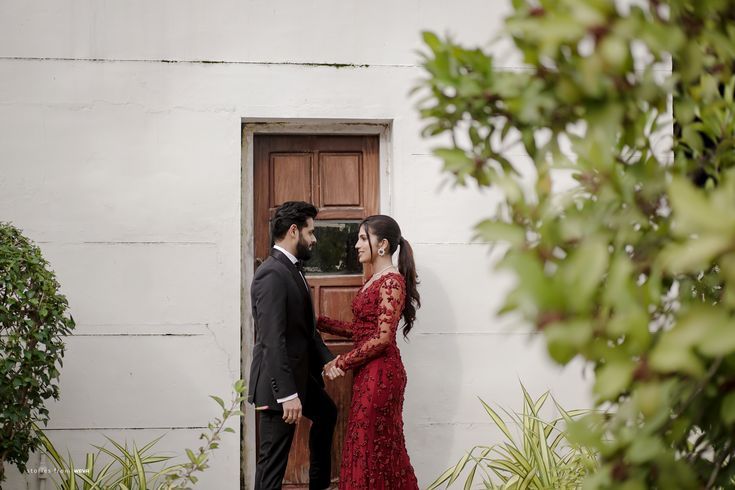 Aesthetic portraits give minimal challenges to the couple but rather intense pressure
on the photographers. These portraits are all about finding a wholesome frame that
also depicts the soulful connection between the couple. Framing the portrait in a
thoughtful manner plays an important role in the aesthetic part of these latest couple
images. Unquestionably, the couple has to simply maintain a neat and sharp posture as
directed by the portrait photographer. And, that's exactly why couples adore clicking
these aesthetic and romantic photo poses by making the most of the venue. Evidently, wide-angle frames are perfect for framing these portraits.
10) Chit-chat
Semi-candids turn out to be the best while the couple poses in a much-relaxed posture
enjoying some chit-chats. Without a doubt, we might bounce back to the set of 'save
the date' images and cozy post-wedding indoor shoots we saw earlier this year, while
deep-learning these fun couple photoshoot ideas. Also, as light-hearted as it sounds, couples truly enjoy the process of shooting while
posing with no audience and just minimal assistance from the photographer. Added to
that, it's a great way to conclude your pre or post-wedding shoot after having an
intense schedule of pre-planned poses and handpicked ideas from both the couple's
and the photographer's sides.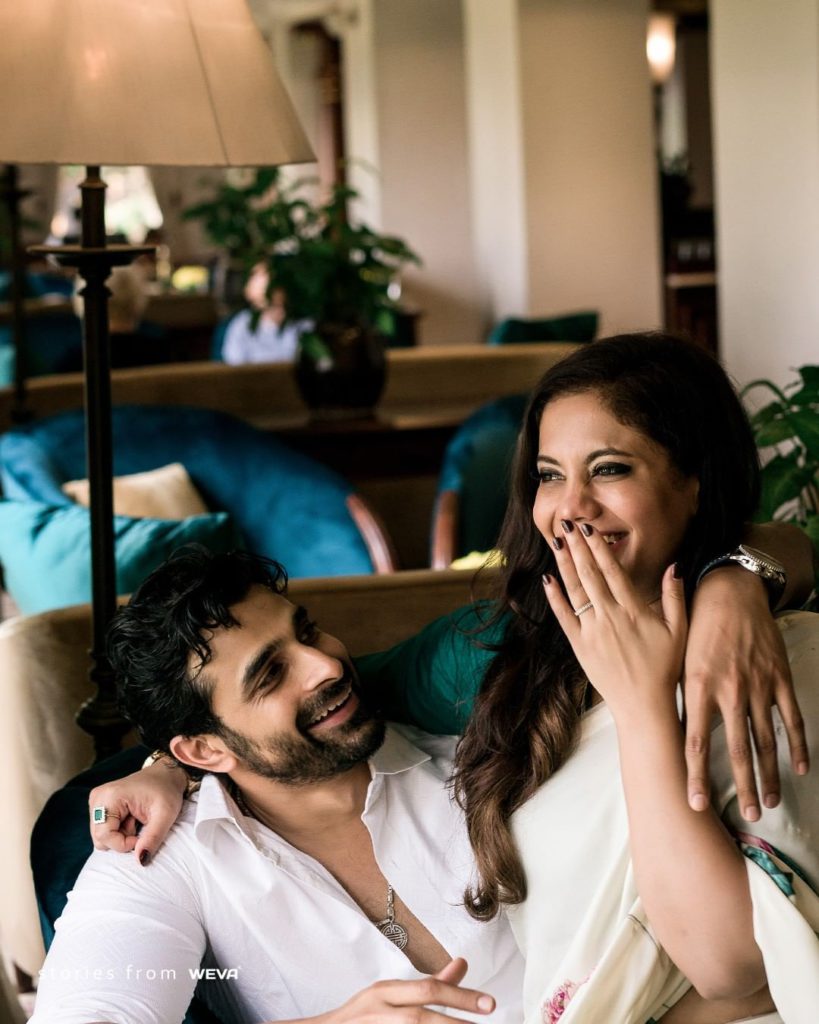 We hope you had an insightful time flipping through our references about the latest
couple portraits trends. We had a lot of fun assembling these portraits that ultimately
focus on easing out the process. Clearly, our aim is to make you familiar with the
interesting trends that are easily achievable with not even a glint of stress. Couple portrait sessions could be tiring and uncomfortable for camera-shy couples. But we understand and acknowledge their desires to achieve some gorgeous poses that do not chicken them out! We hope that our guide turns out helpful for your future
endeavors!!