Have you heard about the hot and trending color grading updates of this season? Are
you relentlessly searching for some quick tips and tricks to nail those professional
color grading trends? Or, are you late to hop on to the best 2021 color grading
trends!? Don't worry! We got you covered! Color grading is the core element of all
types of content creation. You might be a regular at different types of grading for your
own purposes!
But did you know that when you adjust the curves or in photoshop 2021 color
grading or play with face colors, you are setting your photos to a particular style?
Most importantly, color grading decides the mood and feels of an image. While color
correction prepares the image by correcting and evening out through technical skills, color grading is majorly creative and experience-driven. Let's examine the latest
additions in 2012-2022 wedding color trends.
1) A Pop of Radiance
Attempting a much paler or super dark background can swipe out the complete focus
to the main subject or subjects in an image. In wedding photography, this trend is
going super strong for ages. Balancing the contrast of the image and boosting up the
saturation can help us obtain super juicy and radiant portraits. Evidently, this trend is
all we need to bring a teeny bit of drama into wedding portraits. Let it be a blood-red Kanjeevaram saree or a snow-white gown that the bride is
wearing, this particular technique helps us achieve much more detail in the photo. To
spice things up, adding a glossy shine or mild smoothening can make the portraits pop
beautifully. To point out, preparing a perfect backdrop is as important as the focal
color.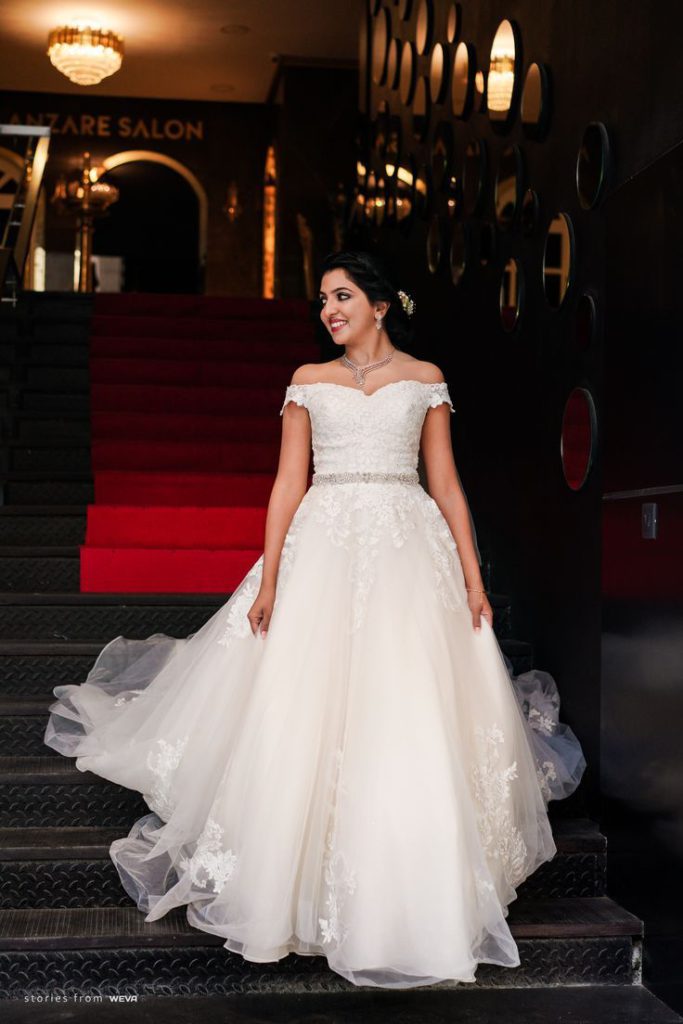 2) Skintones – Real & Ravishing!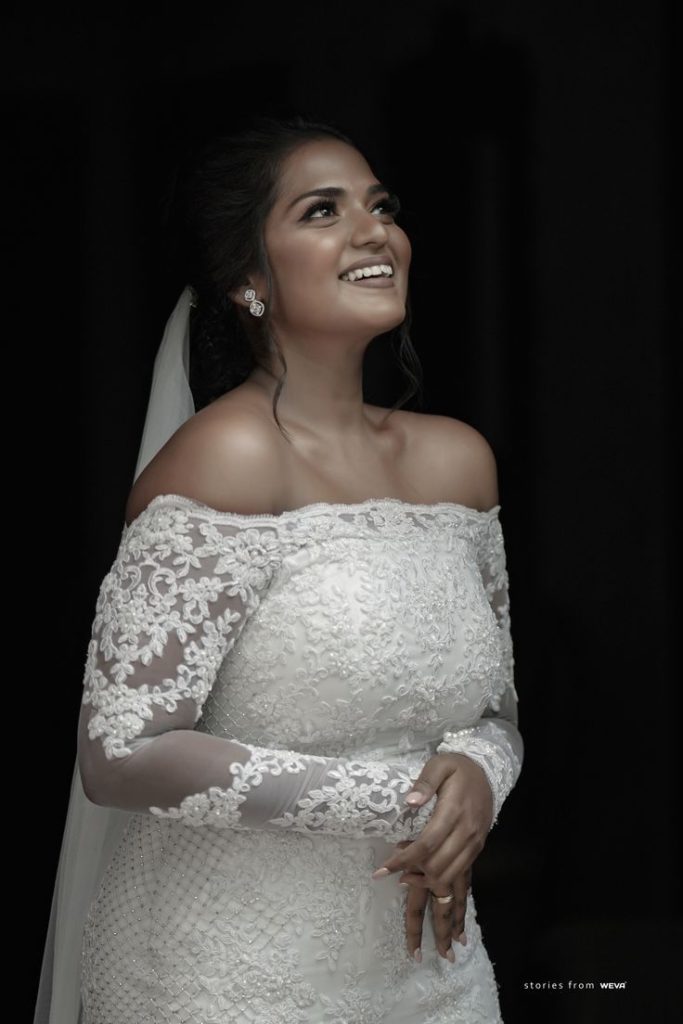 Skintones are something that is overly subjected to dramatic manipulations especially
in the color grading in wedding photography. Clearly, before 2020, trending
wedding photos Kerala were often fine-tuned for the best-airbrushed skin with a
heavenly glow and inhumane shine. Just like we see in commercials and beauty ads,
the skin was subjected to spot correction, dramatic healing and brush-ups to reach a
fair flawless finish.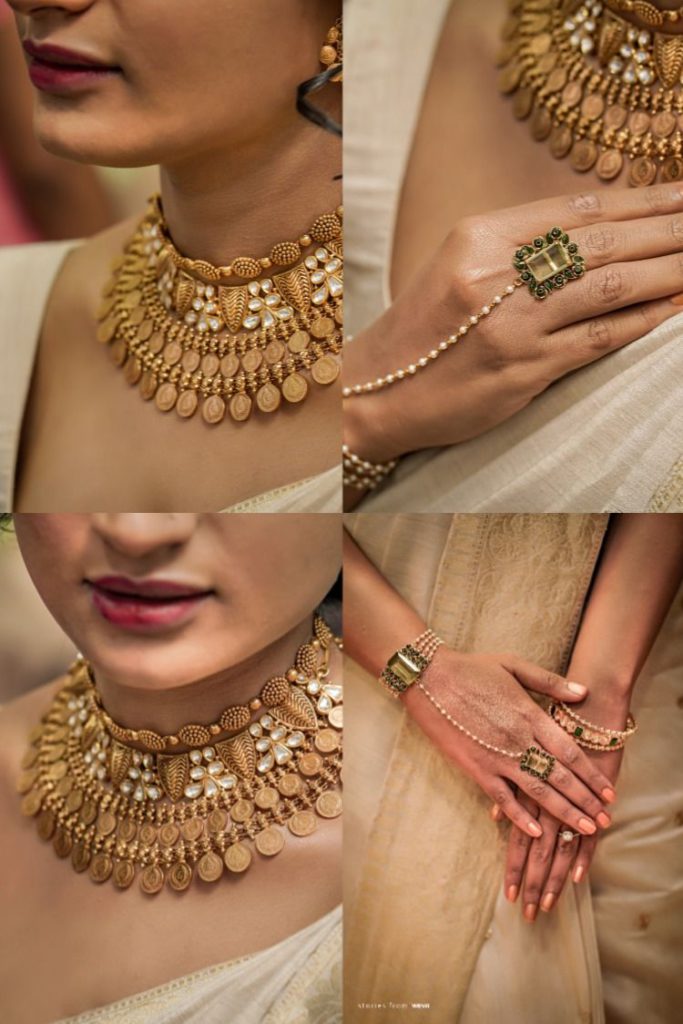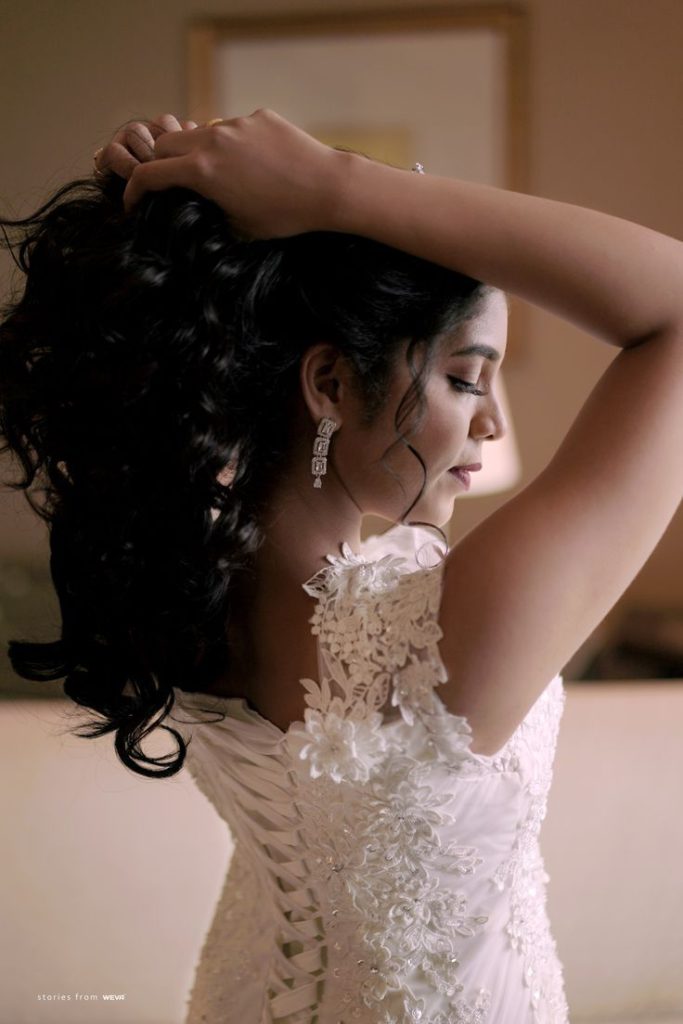 Luckily, by the beginning of 2021, there has been a noticeable breakdown in this
controversial grading trend. To be more precise, we have been seeing real skin with
minimal corrections in top wedding photography 2020. Apart from the basic
adjustments, the texture, complexion and irregularities are left untouched in the best
wedding portraits of 2021 by famous wedding photographers.
3) The Good Old Monochromes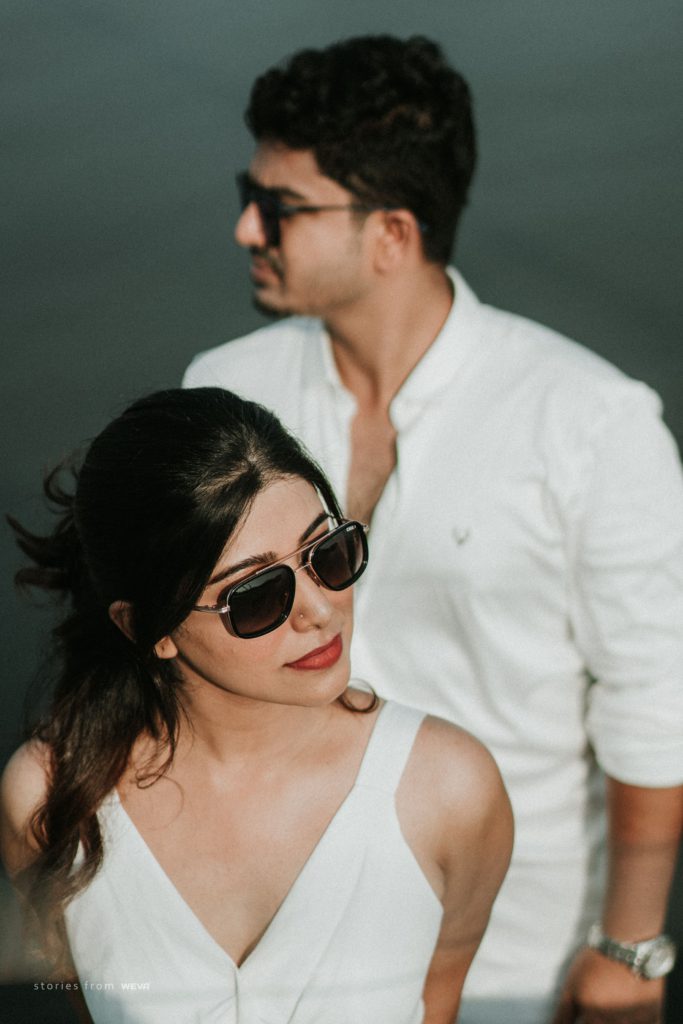 Monochrome styles are never off the trends due to their promising elegance and
neatness in composition. As per the wedding trends of 2020, we have seen a solid
color conquering the entire photography in a single shade. Clearly, this grading trend
is still intact in the wedding photography industry.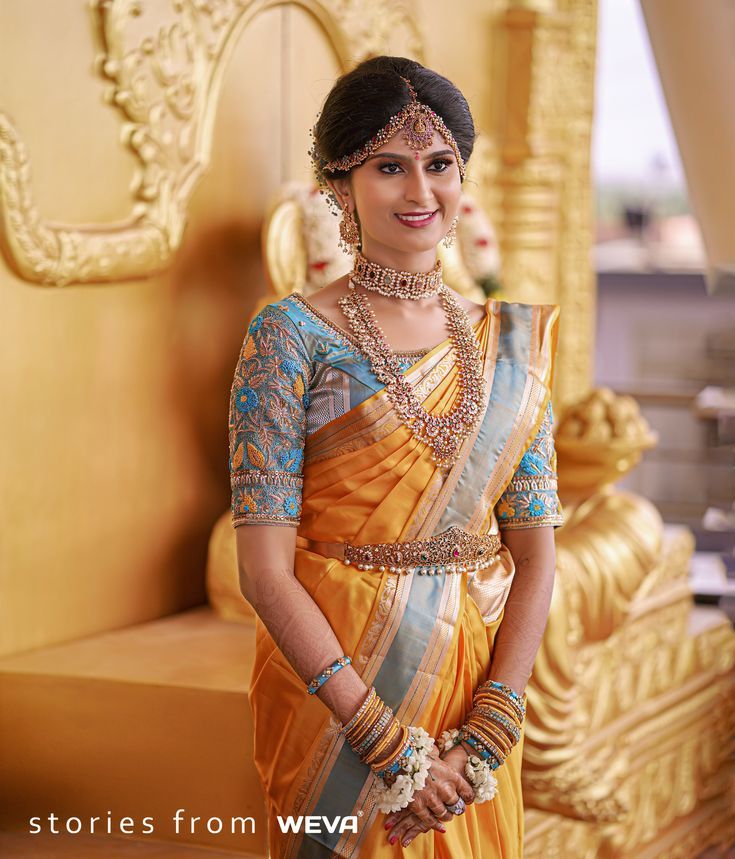 Recently, this crowds-choice trend has been evolving with interesting developments. Professionals have begun to extract multiple shades of the same dominating color for
feeling more depth and life in the photos. Also, one more contrasting color is added to
the frame to break down the boredom of a single shade. Well, we can't complain!
These fresh updates have stirred some new challenges for the editors. Clearly,
monochromes have become much more fun and lively when we look at the 2021
trending wedding colors.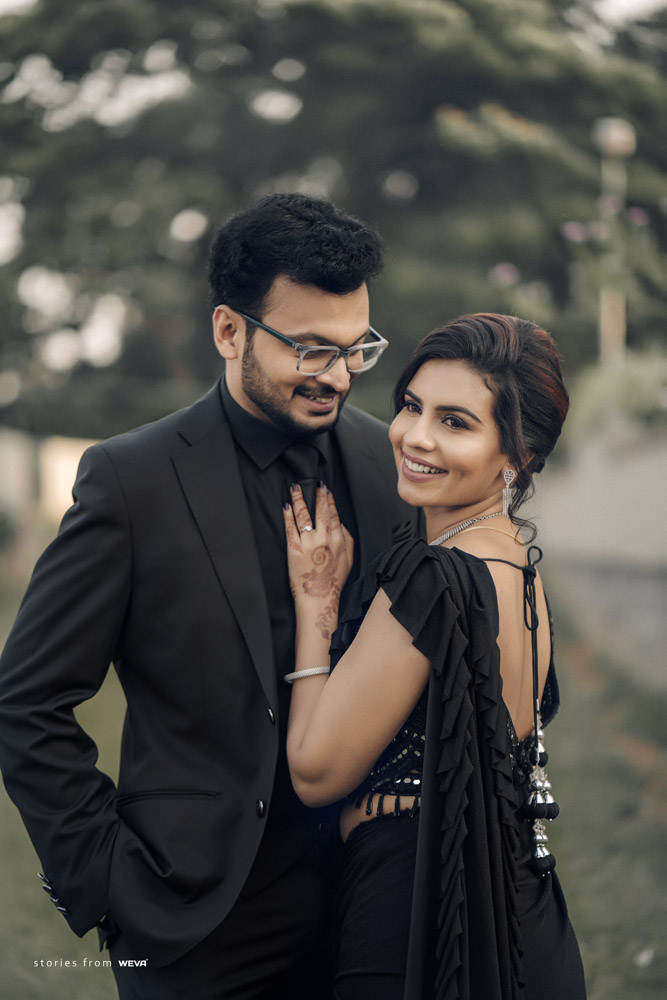 4) Nerve-Cleansing & Natural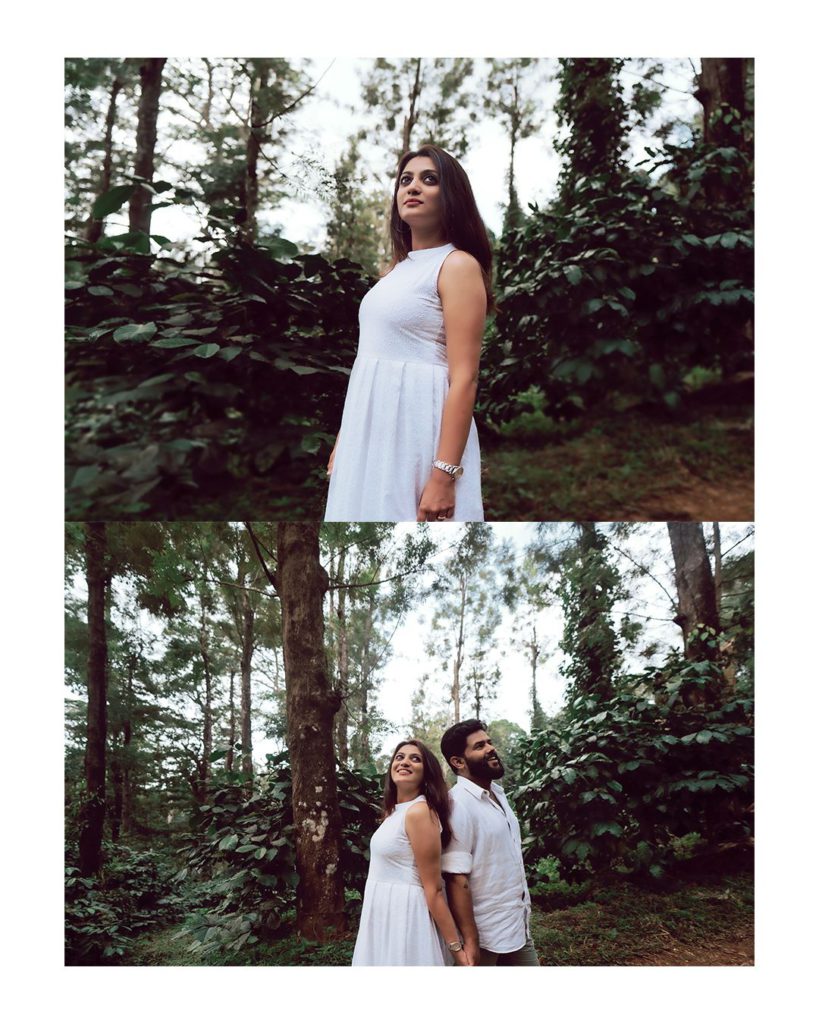 Who doesn't like a soulful experience while flipping through a pre or post-wedding
shoot? Nature-loving destinations are hot and trending among the best destination
for pre-wedding shoots, save-the-date portraits, post-wedding vacay shoots and even
pre-wedding rituals. Not to mention, according to the best color grading in 2021
trends, we are way past fluorescent greens and eye-poking warm tones.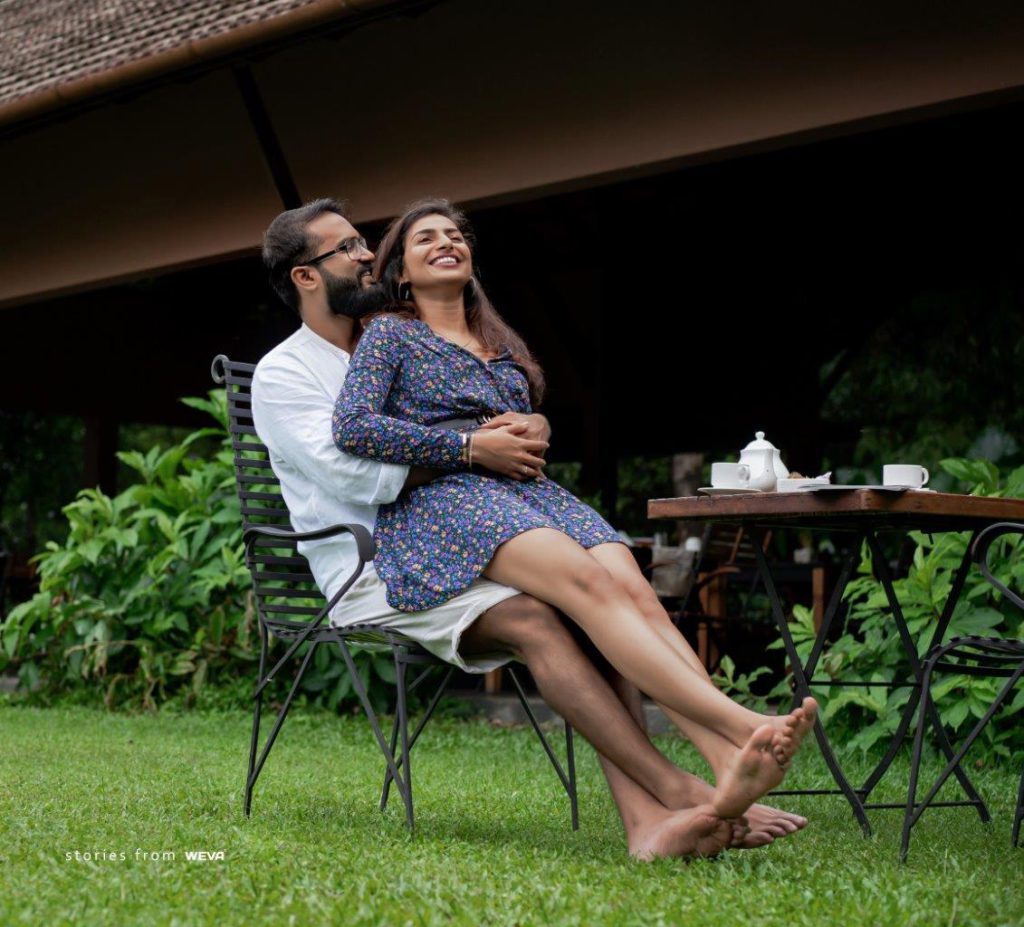 Also, with the advancement of technology, e-services and entertainments are peaking
and thereby the banishing printed works altogether. Hence, it is very important to
re-think and strategize our thoughts on considering earthy natural palettes that can
soothe our eyes. This in turn can make our visual experience much more relaxed and
refreshing, never giving a chance for tired eyes with huge eyebags from screentime
strain.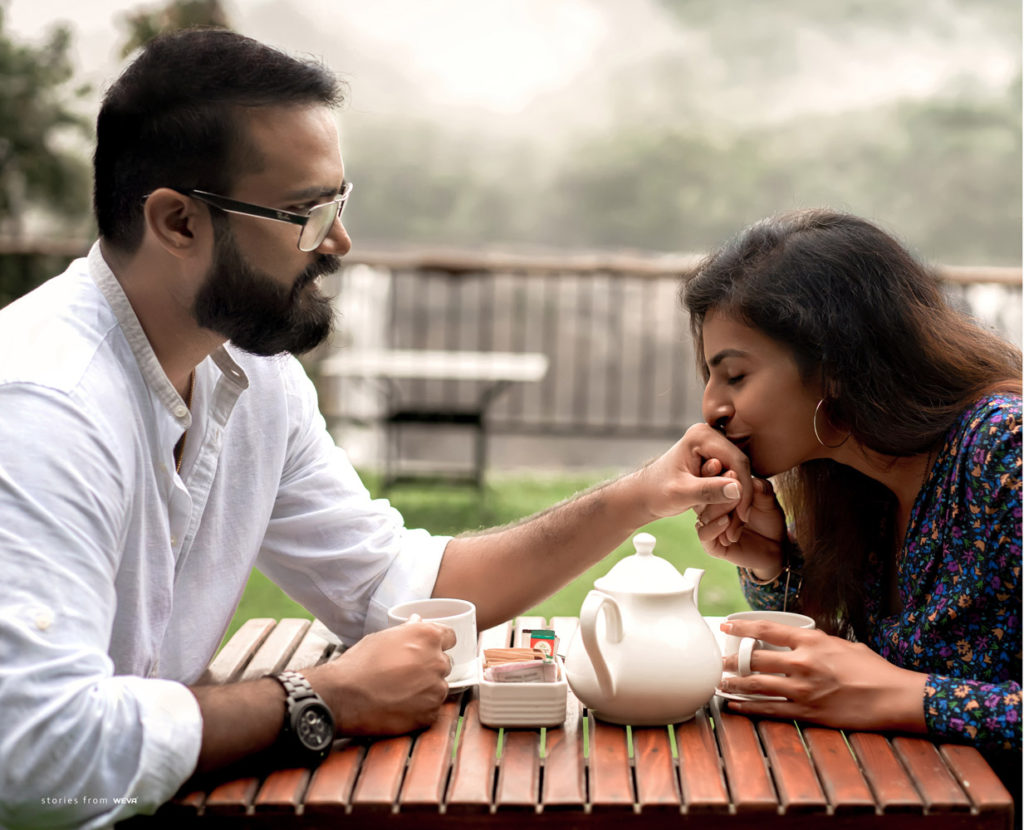 5) Muted Vintage Palettes
Continuing the discussion above on soothing color grading styles, let's talk about
vintage palettes with muted colors. The old-school tinted grading has been embraced
with both hands by the audience of the best 2021 color grading trends. The frames
are processed in soft and surreal palettes. In order to add more age and strain without
compromising the clarity, tints and textures are overlapped.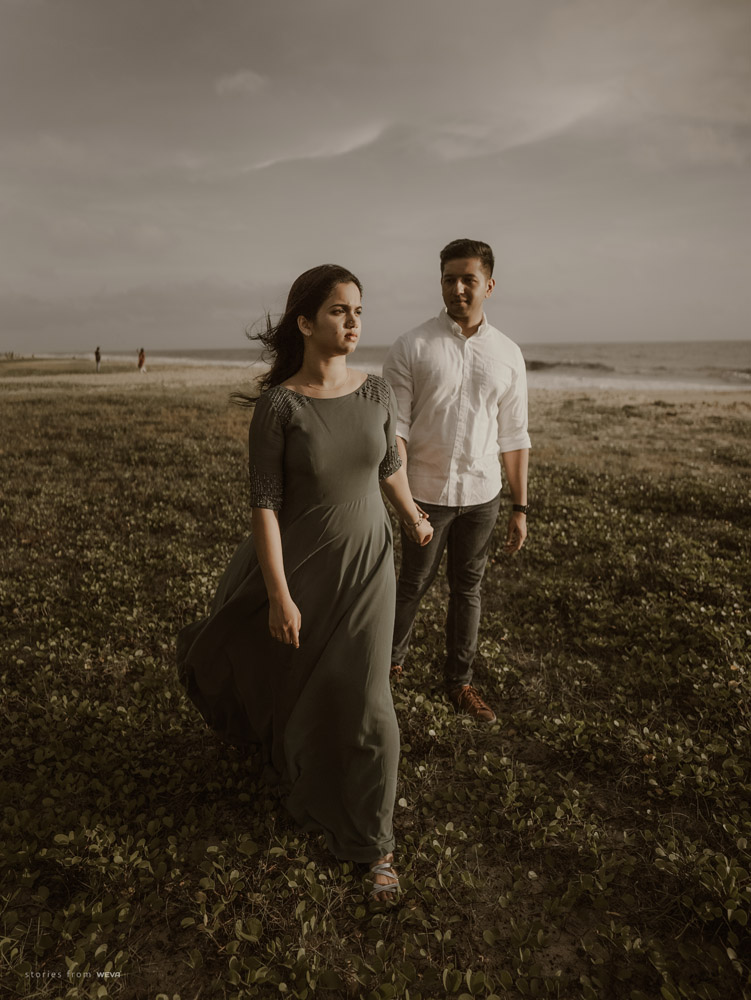 There are limitless options to create a frayed and age-old grading style. And, this
palette also provides a soothing visual experience with cool tones and a soft finish. Working on a vintage palette means no harsh colors, no brutal vibrancy and no stark
contrasts. Most importantly, the editor should concentrate on fusing all the colors
together for feeling harmonious and uniform in this trending type of color grading.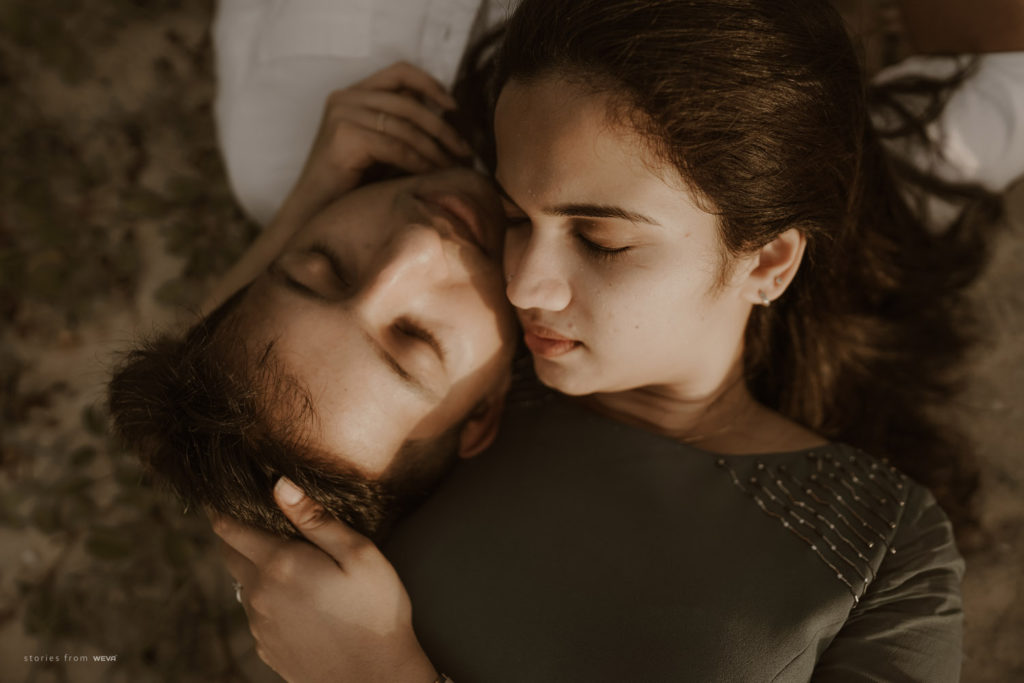 6) The Joy of Color-Blocking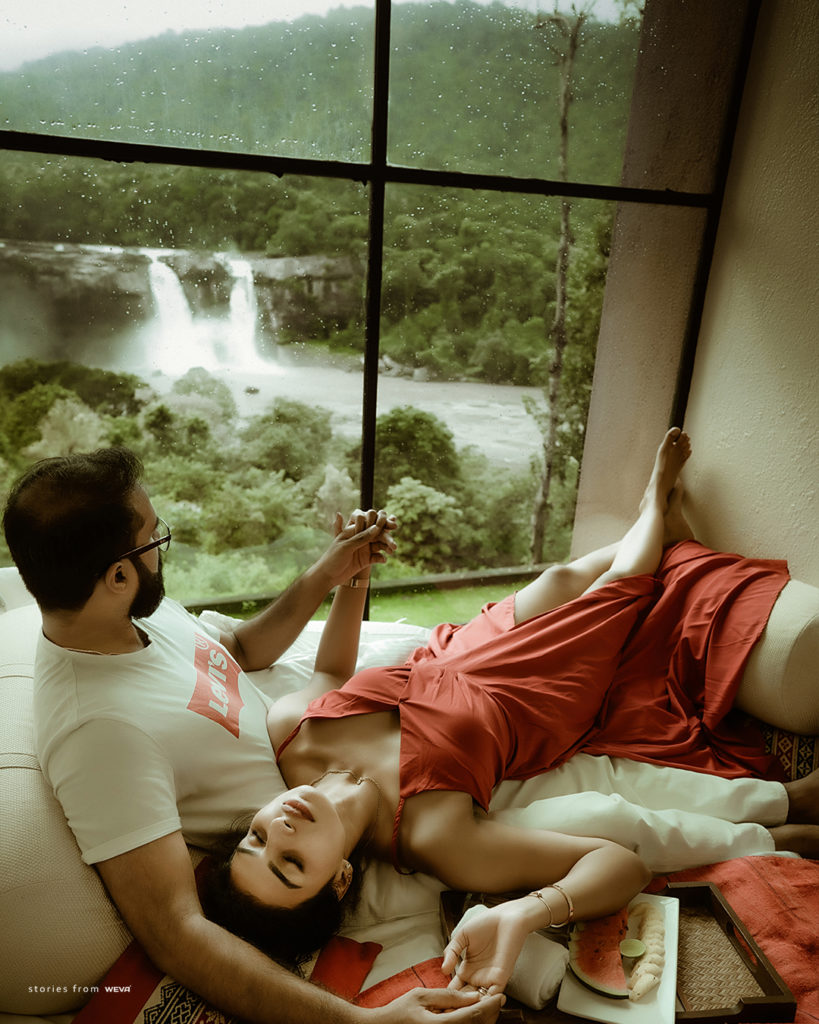 Color blocking is one of the fun parts of processing pre and post-wedding photos. Pre-wedding rituals in Hindu traditions like Haldi gives great scope for nailing some
stunning color blocking experiments. As the ceremony itself follows a yellow dress
code, finding vibrant colors to contrast and block is rather simple. Balancing contrast
and saturation in the right amount plays an important role in the strength of the best
color blocking 2021.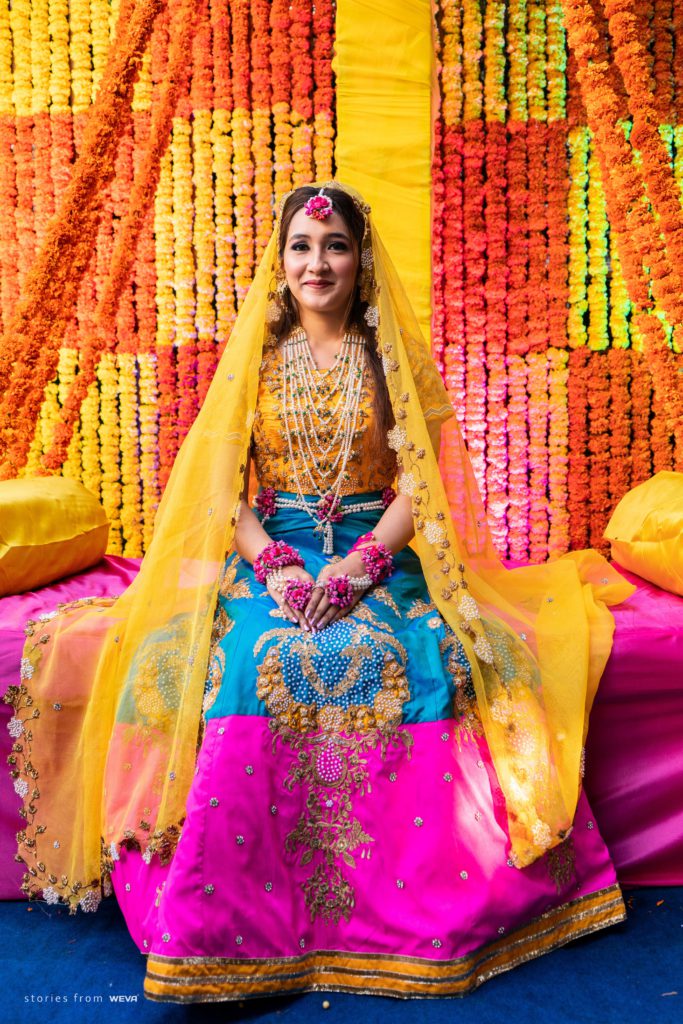 Post-wedding shoots with a classic color blocking are something super-thrilling. Here, we have showcased a post-wedding shoot captured in the Athirappally rainforest. Clearly, red, white and green are the three major colors found in the image. To point
out, the gorgeous green backdrop of Athirappally waterfalls creates a perfect balance
in the overall palette. Just like leveling up the colors to attain vibrancy, softening up
the colors to a dim-pastel palette will help us achieve a relaxed color blocking style..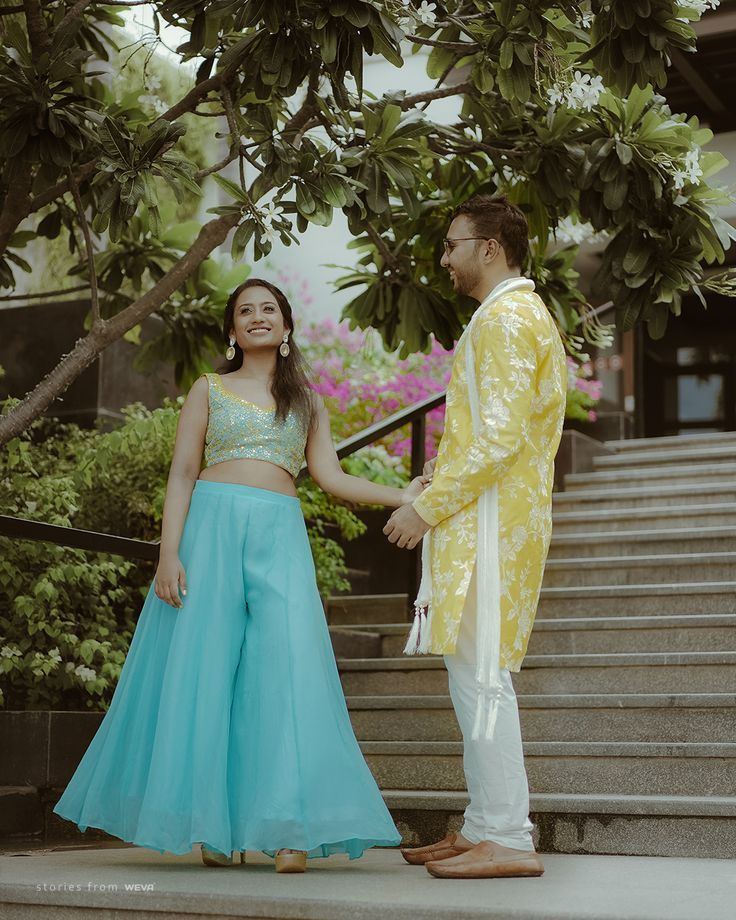 7) Subtle & Soft
This beach shoot feels absolutely dreamy in every single element. As soft as it can get, one can virtually experience the comfort of breezy evenings at a beach. And, as we
can see, the background is perfectly blending with the frame which in turn is giving a
surreal feel. Definitely, the subjects are standing out without a rough contrast but with
a subtle highlight.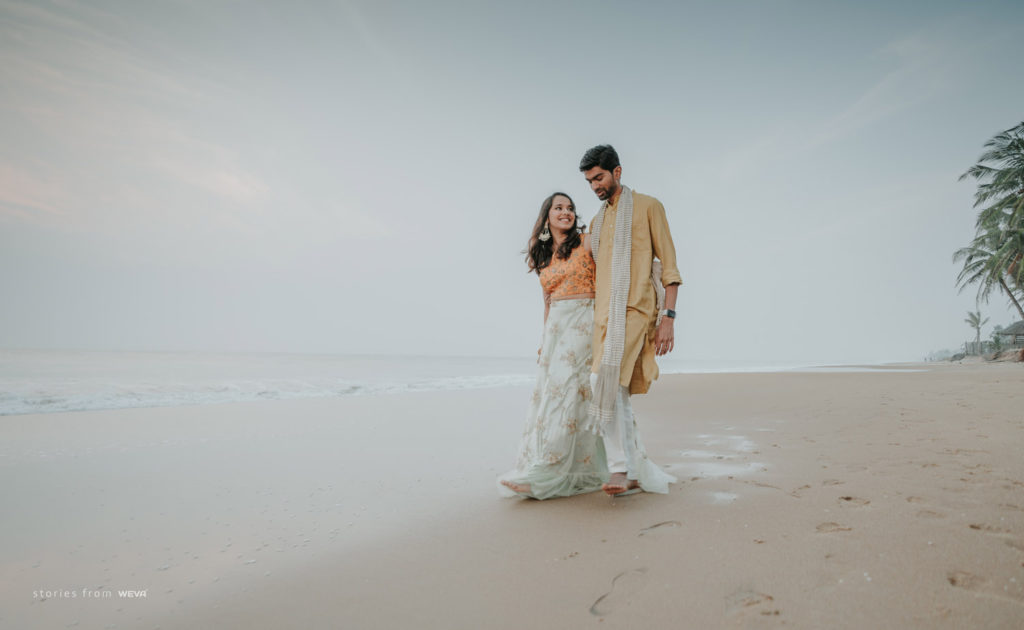 The location, weather and timing of the day had played important roles in achieving
these magical portraits. Followed by this, our professionals cleaned and touched up
the shots with very minimal adjustments through the best Lightroom color grading. By far, this type of grading is the most relaxing, subtle and soothing mode we have
discussed so far.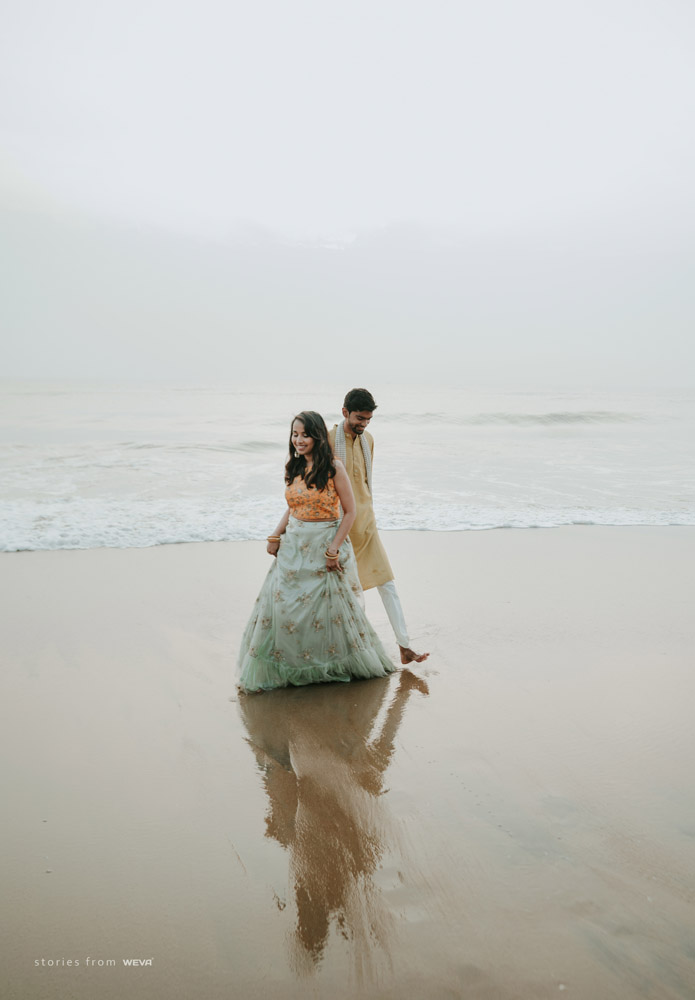 8) Pastels Pastels Pastels!!
Pastel undertones are quite famous in the wedding photography industry for a couple
of years. From fairy-tale Christian weddings to street-side pre-wedding shoots, working on pastels is always a breath of fresh air. It takes years of practice and
expertise to pull off a gentle yet impressive pastel palette. Though the shoot migh have happened in pastel backdrops, the final output would not
turn out to be perfect unless finished with some professional expertise of the popular
wedding photographers 2021. Cutting down the saturation and adjusting exposure, contrast and highlight are some basic steps to birthing a premium pastel palette.
Evidently, the photos will turn out to be pleasant, aesthetic and evergreen. And, this
grading trend might stay strong for the coming decades as well!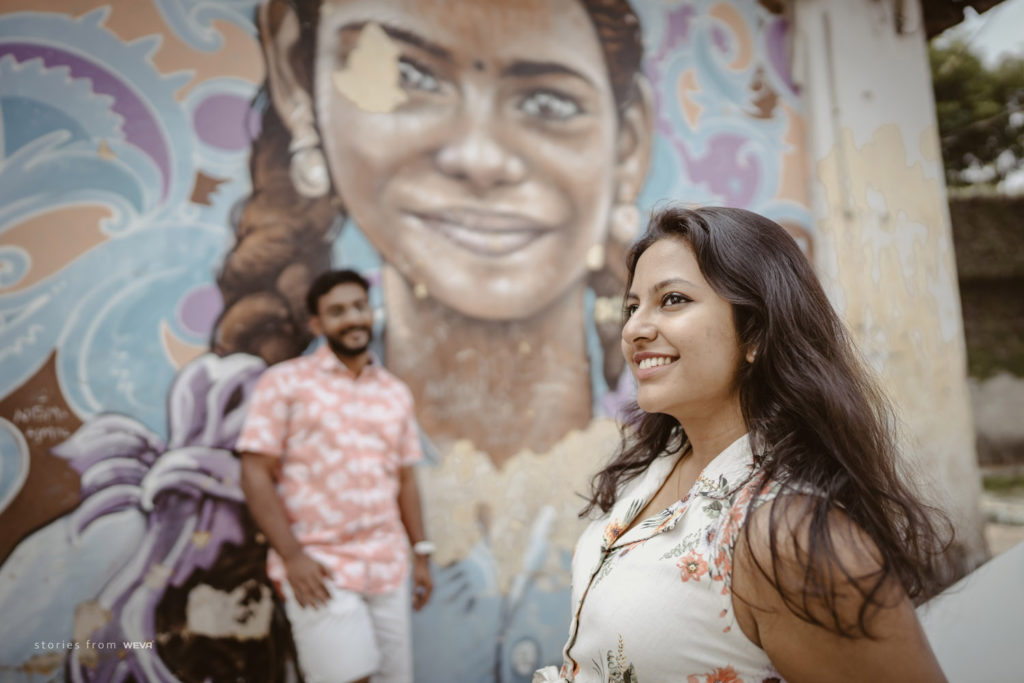 We had so much fun listing out the well-known and most loved color grading trends
of 2021. We feel that it is important to be aware of the latest developments in color
grading so that you can have a broad vision of your own event planning. And, if you
are a professional, we hope that you got inspired by our curation. Your favorites from
this list of color grading trends would say so much about.