Lamhe The Moments…
We love unique, creative and colourful weddings…..- Prestigious Temple Wedding Photography
We have the luxurious wedding of Reshma and Vivek held at the beautiful venue Bhaskareeyam Convention Center. The location very spacious and grand in appearance and so perfect for this beautiful function. Therefore Reshma's sister has provided us with an exclusive description of the Bride . Sangeet, Haldi and Wedding..
On August 15th, the vibrant Sangeet Ceremony at wee hours. a huge masquerade backdrop with ethnic decor set the stage. Bright and fun colours also all around the ballroom.. In addition oozing energy and fun everywhere and performed to different Bollywood tracks..
On August 16th, the creditable Haldi function held at the Bolgatty Palace in Kochi. Hence in the lap of these moments, there are relationship which are pure hearted… The Earth silent and the horizon surprised..beauty in every style.. The anklets jingling as the girls dancing…
Henna decorated on her hands…. Marigold flowers every where…It's like a fair of close ones…What an auspicious occasion to celebrate the start of the wedding! And at the same time the venue was being exquisitely decorated for the Haldi Ceremony.
Happily ever after starts here… Therefore the joyful wedding day have come and has took place at the SreeKrishnaSwami Temple in Valanjambalam.. The day started out pleasant and the happiness of the auspicious moment has arrived. Reshma, a gorgeous bride, also adorned in red.
The bindiya shinning, the bangles tinkling. the bride seems as if she a flowery ornaments. Secretly and silently, she blushes and looks furtively. She looked as if a fairy come down down to earth from heaven especially relevant… Vivek, the prince and the groom looked stunning and handsome.
Finally the celebration on a melodious tune.. The drum sound has started, dear ones has come..The mandap decorated bright, colourful and very noticeable.
At the time of Vidaai, everything seemed to be motionless. Though there so much pain in the heart, Reshma had carried a beautiful smile on her face during the Vidaai..
There's nothing beyond love, there's nothing above love. Keep on walking together, solving all the problems..
So in this new journey in life, both of you will be hand-cuffed in love… They look so natural together… Such a fun experience working with them..
Therefore , congratulations to you both and much happiness on your wedding day. May your love shine warmly forever…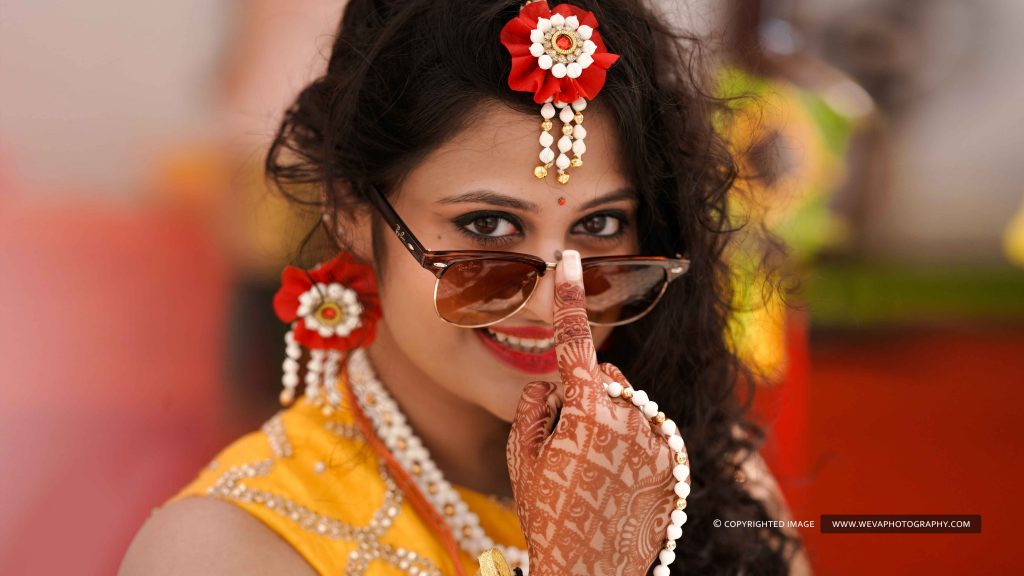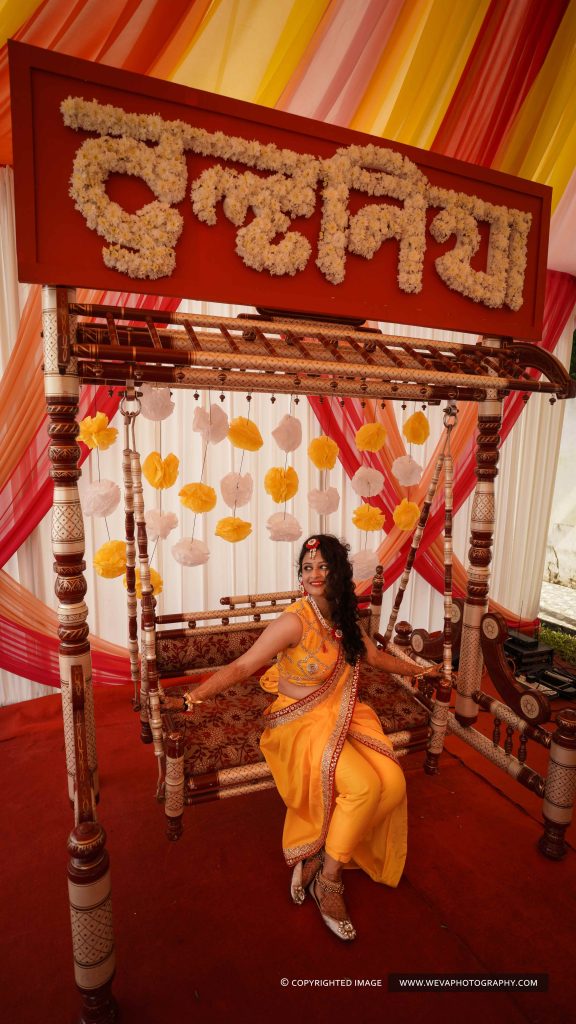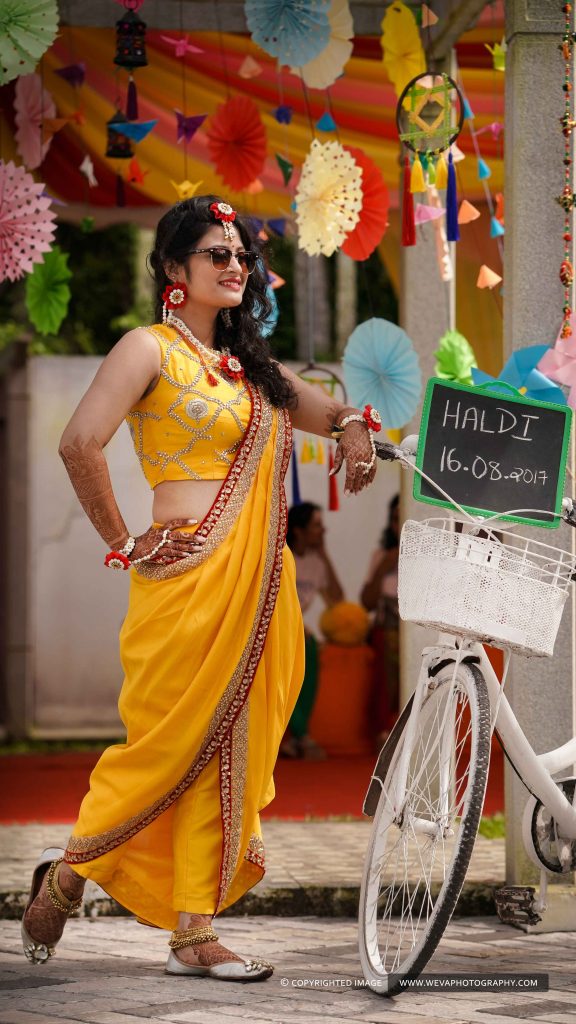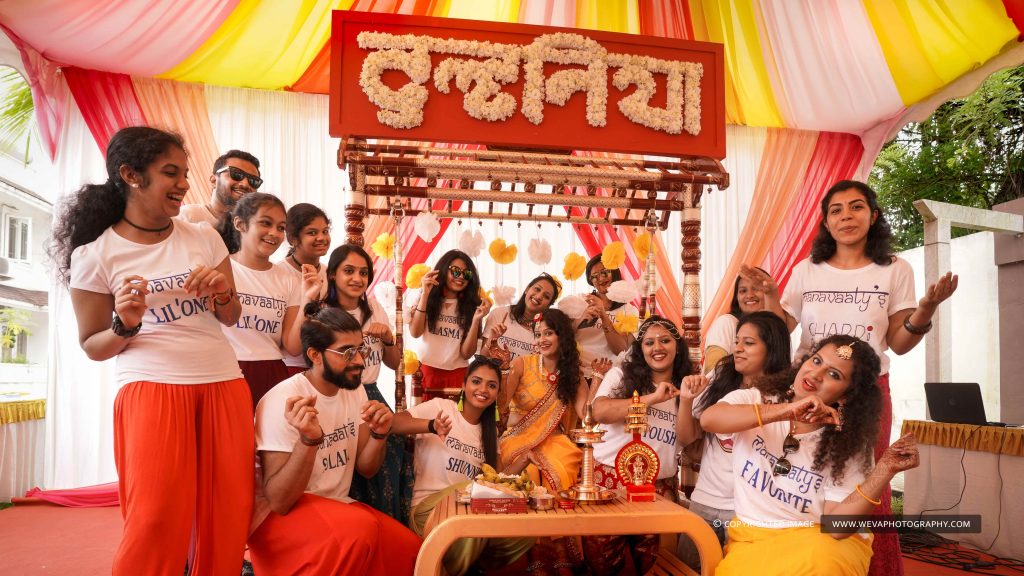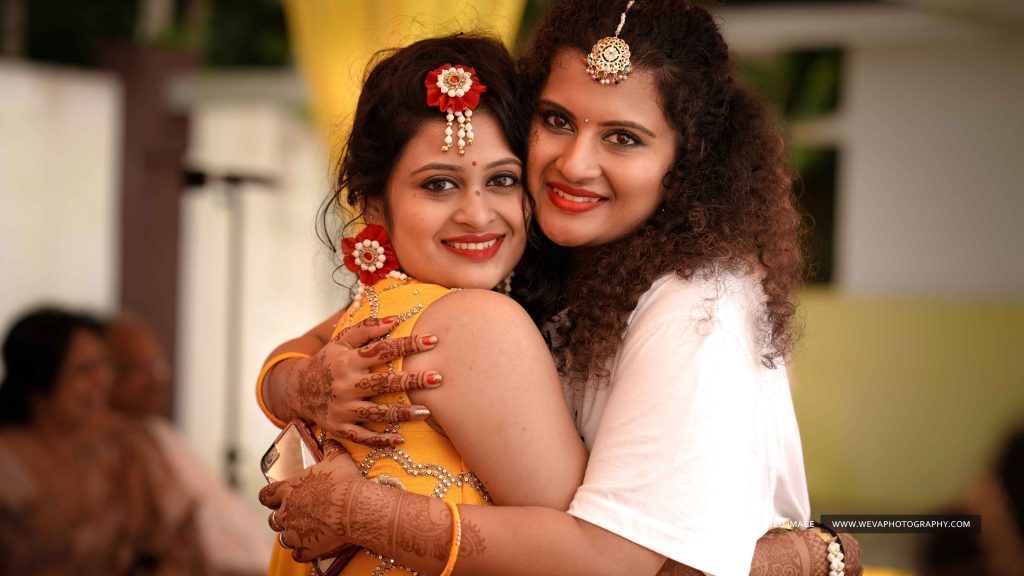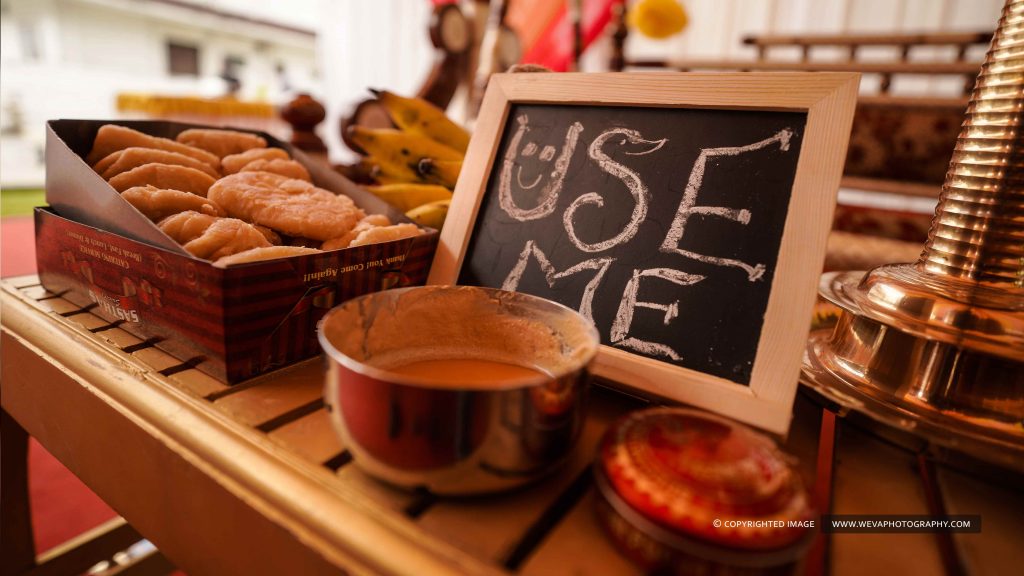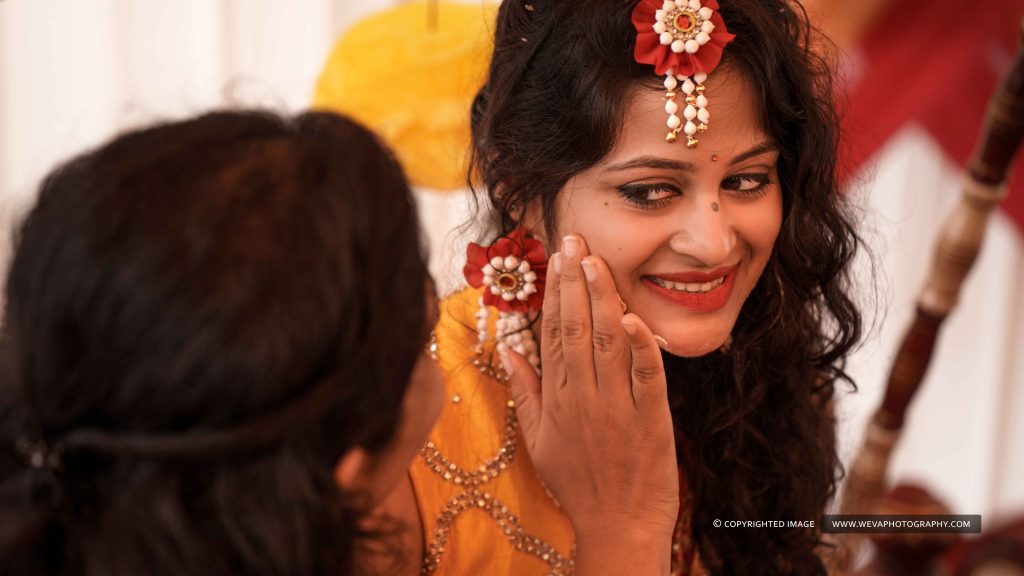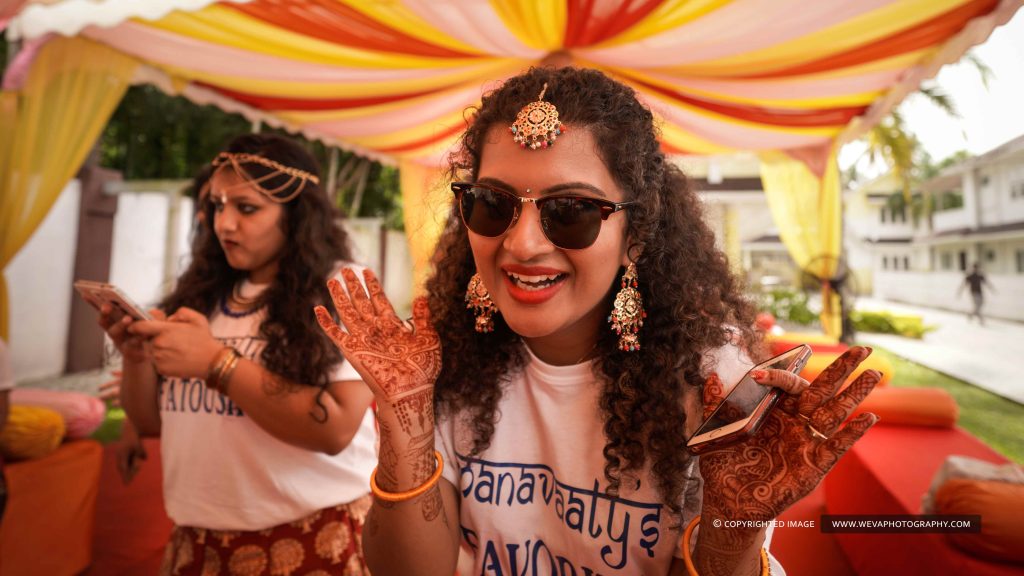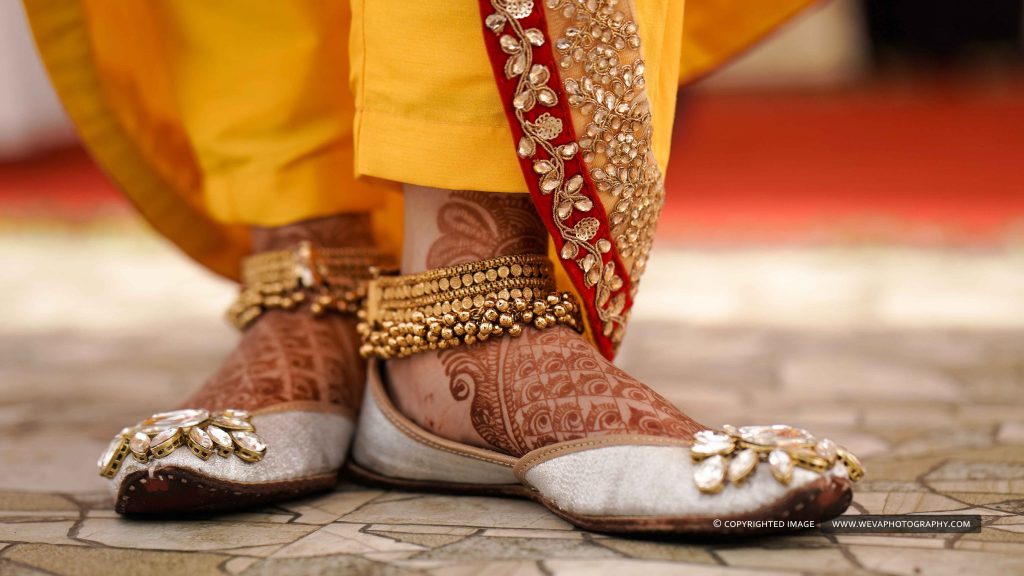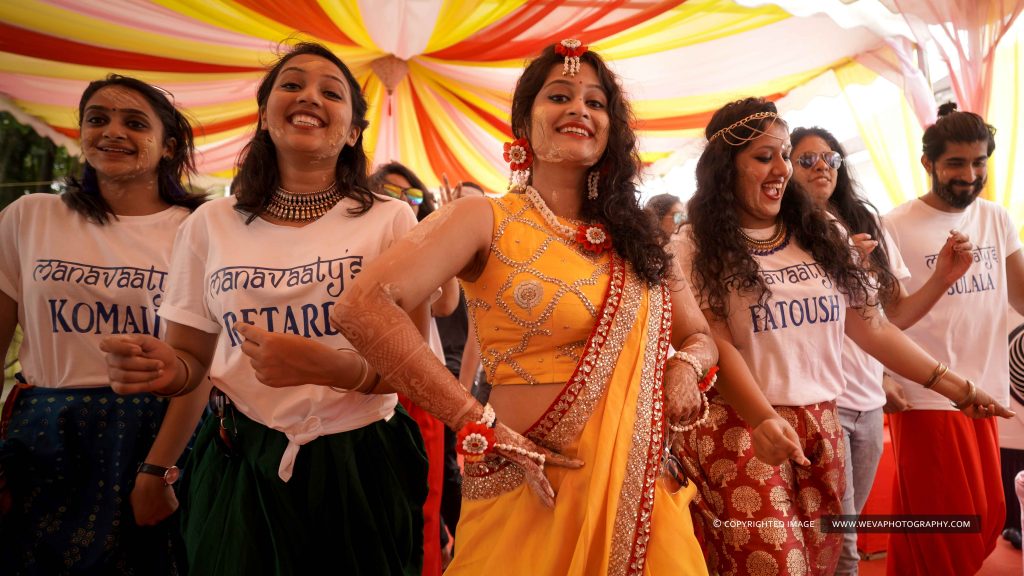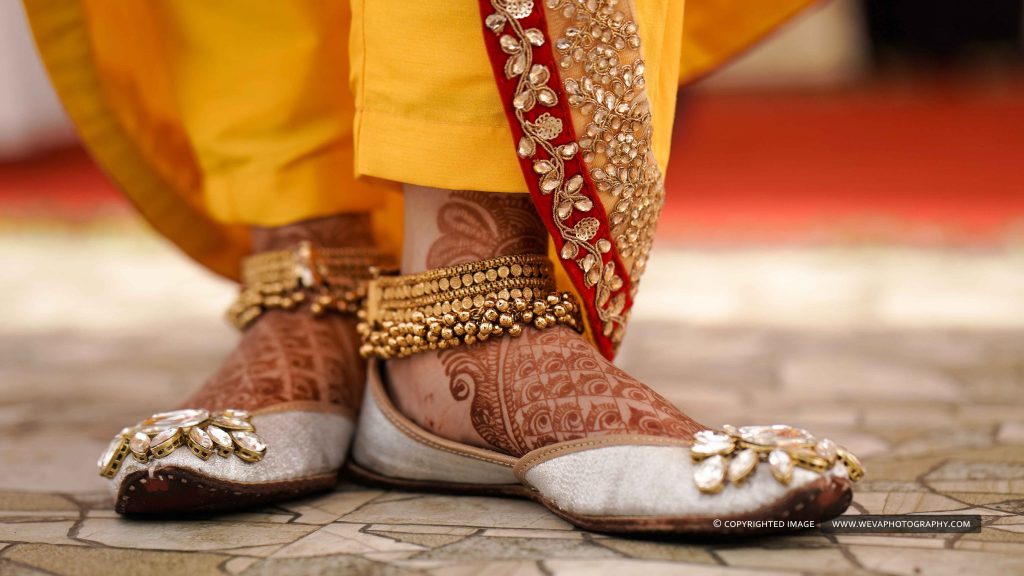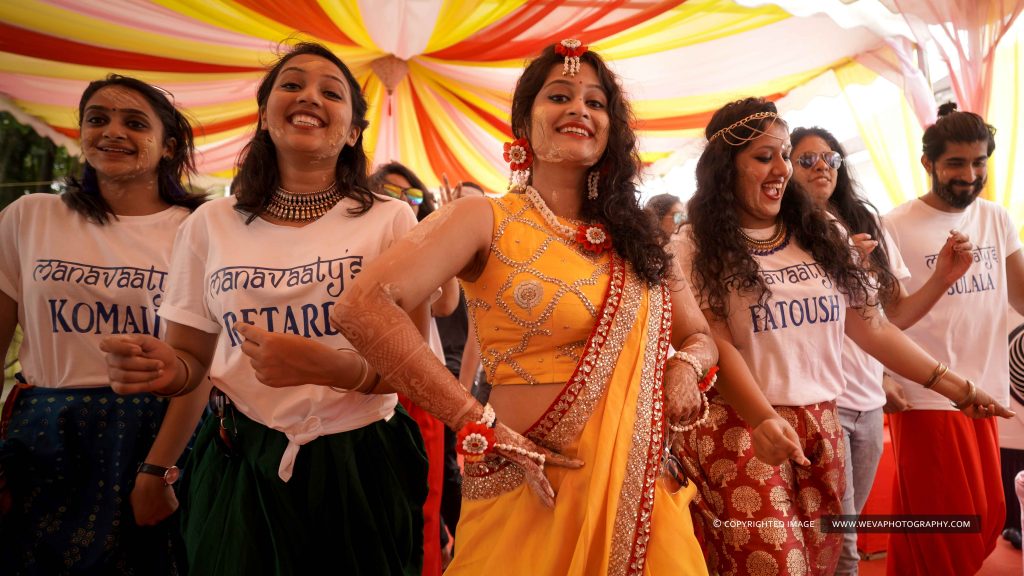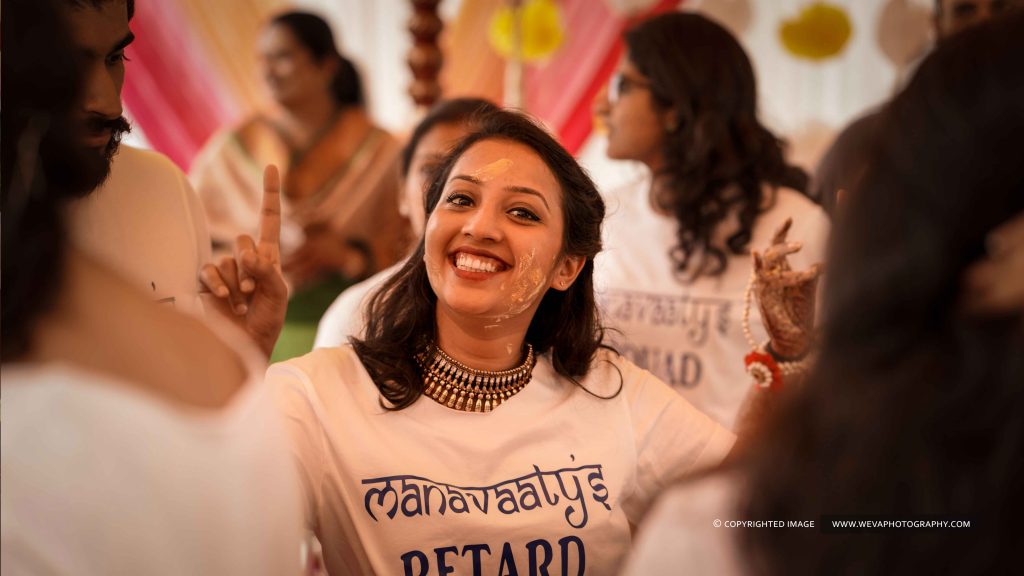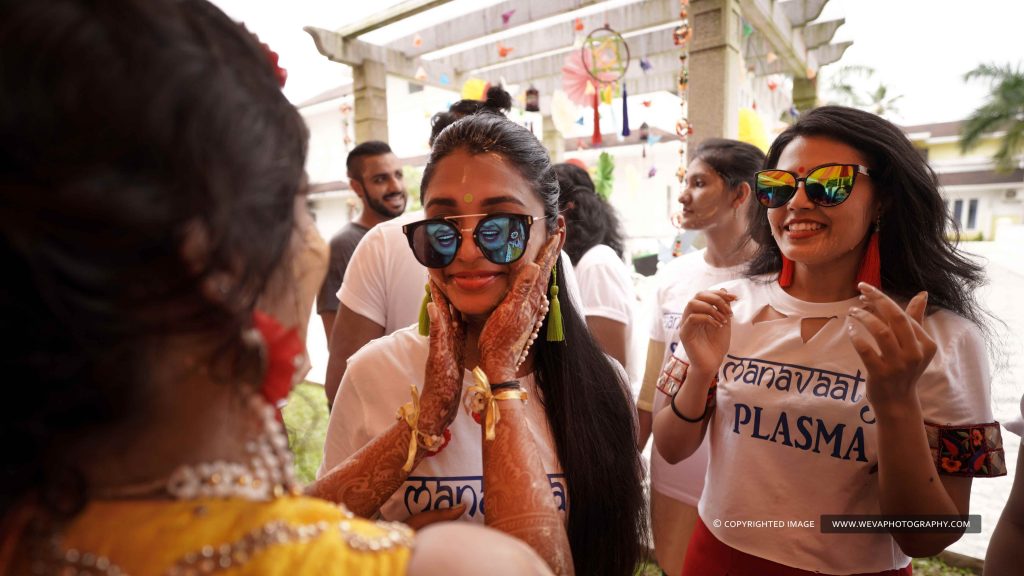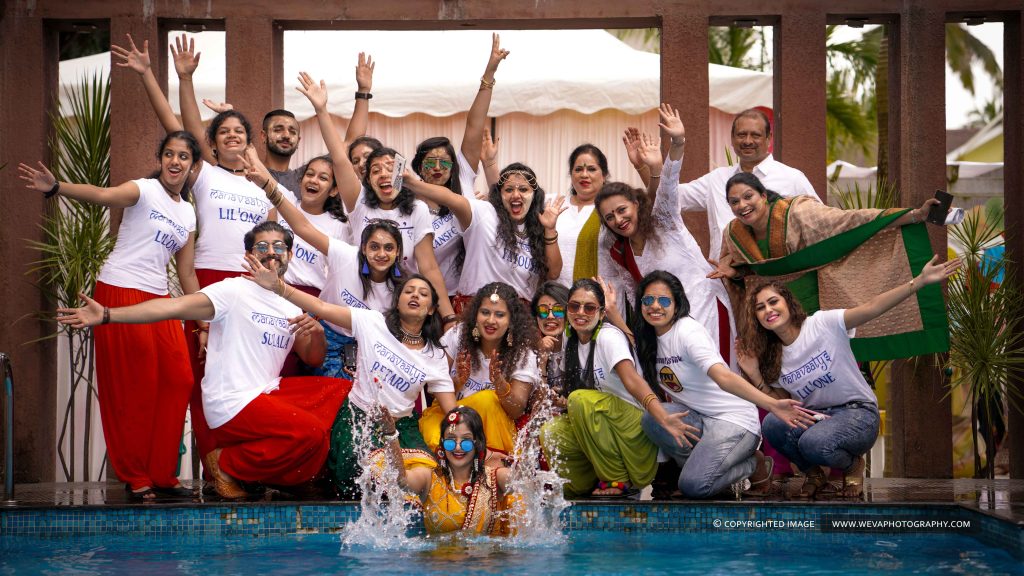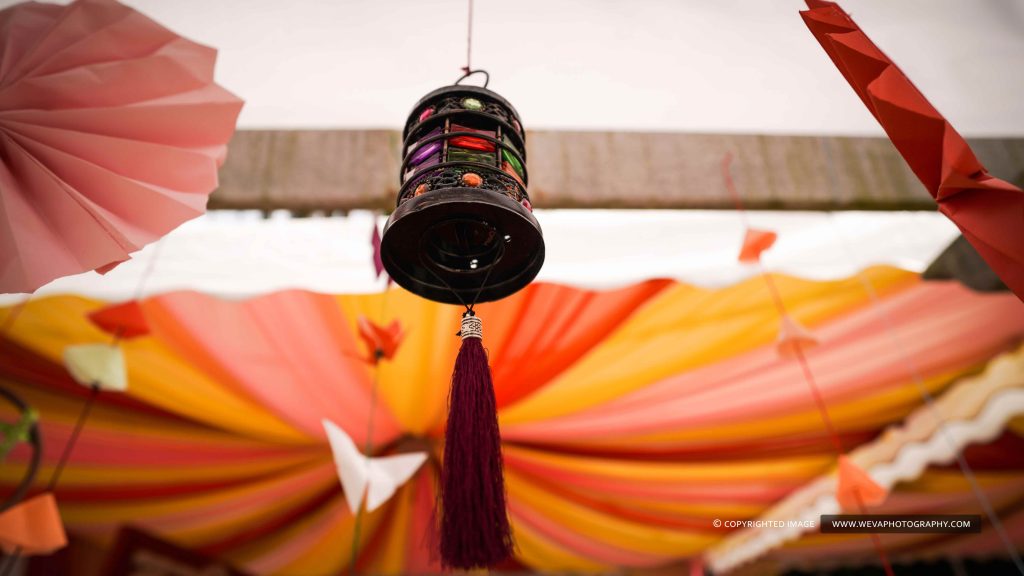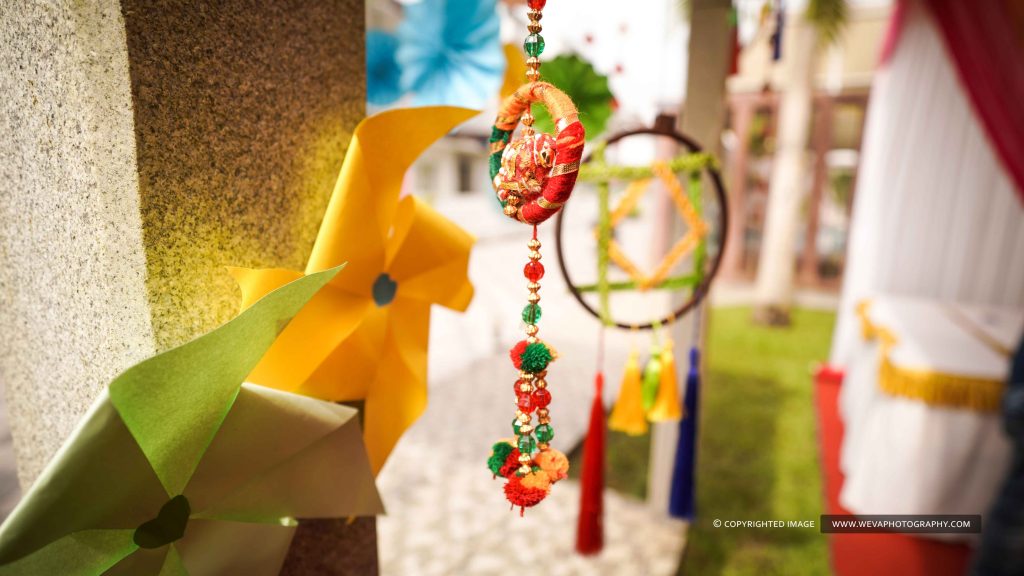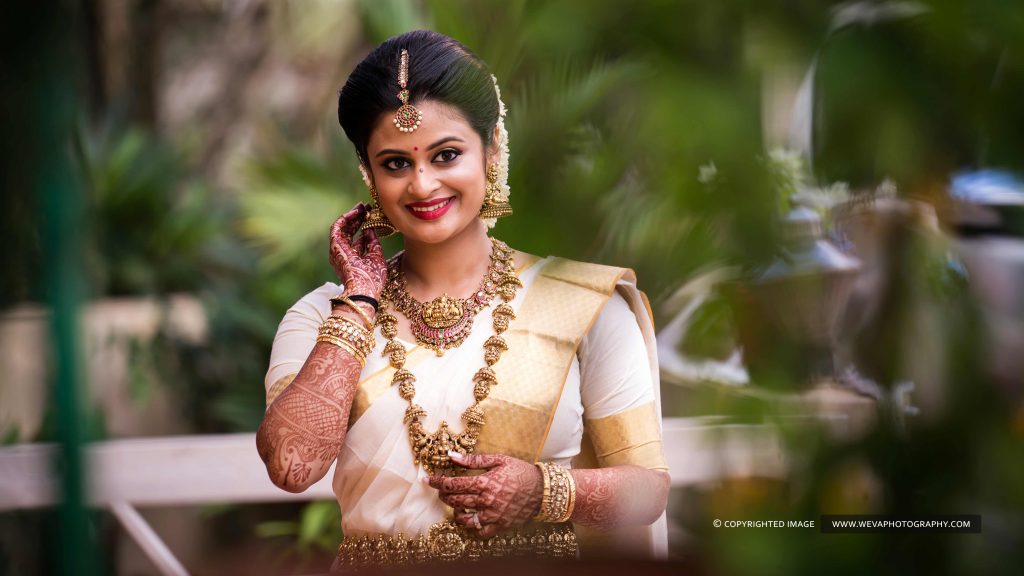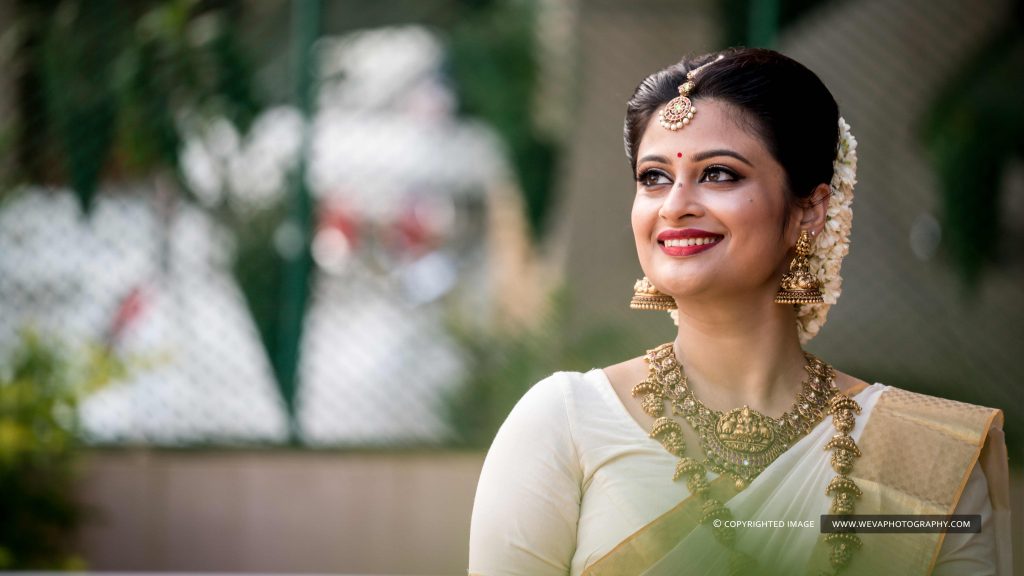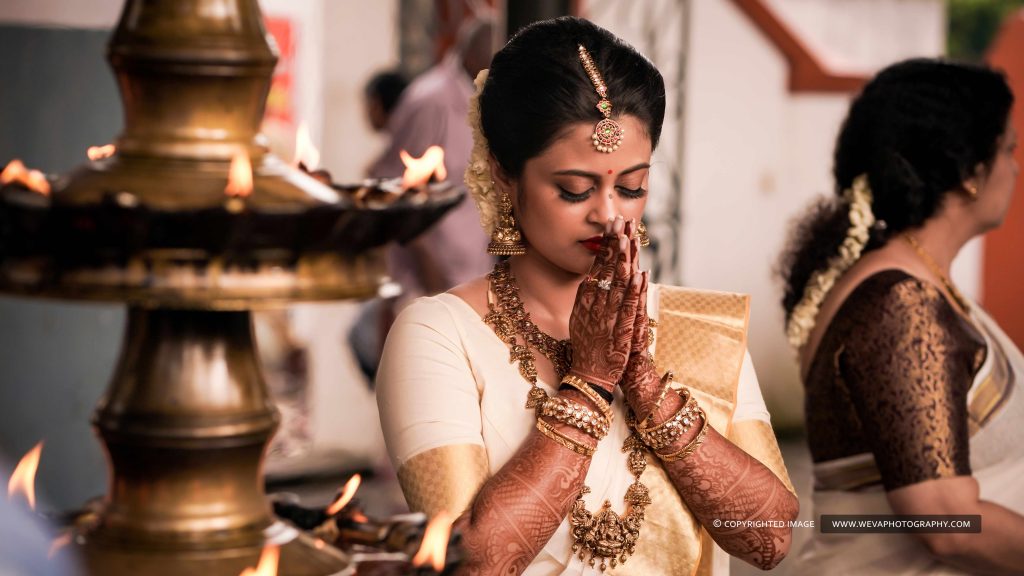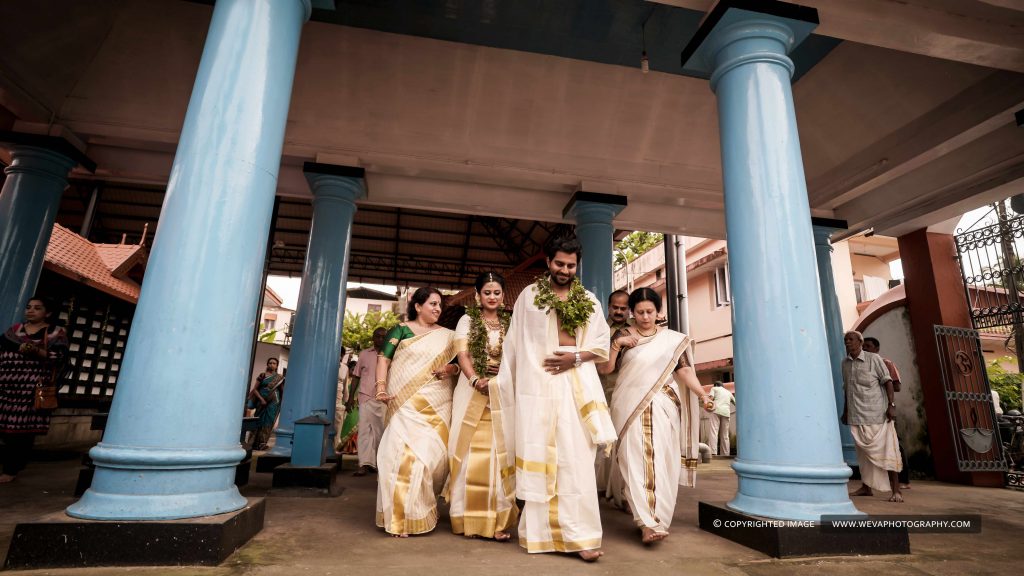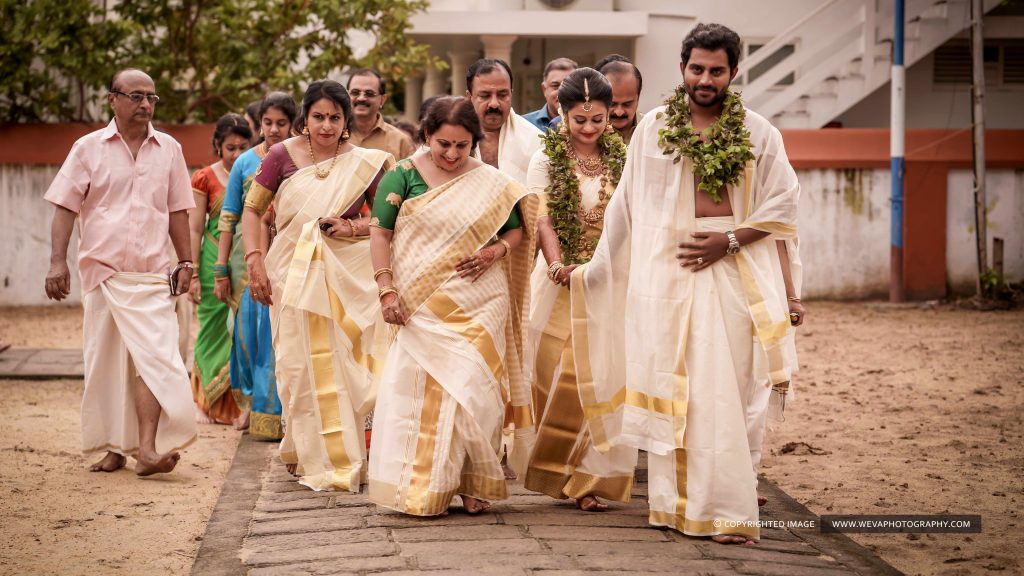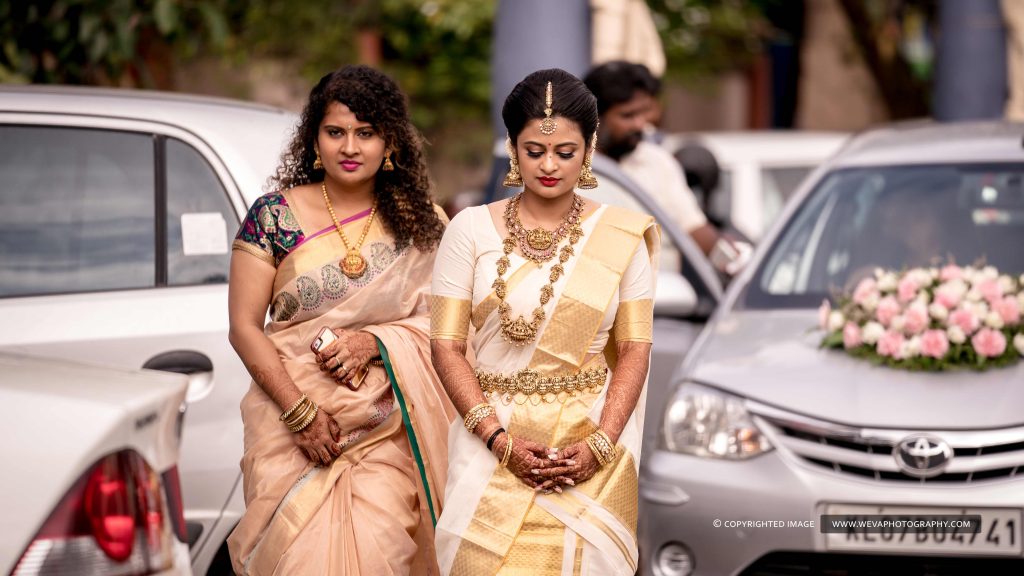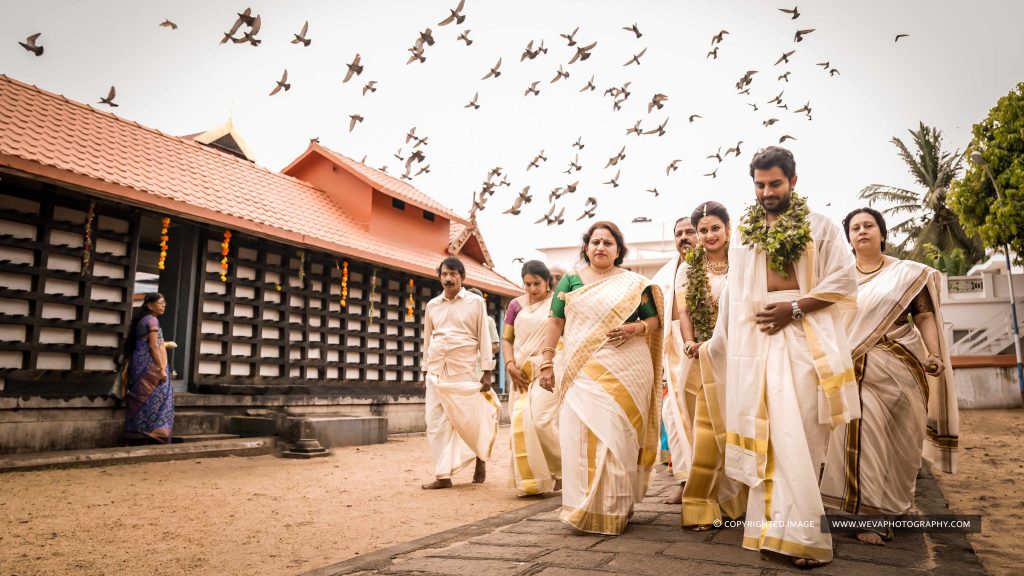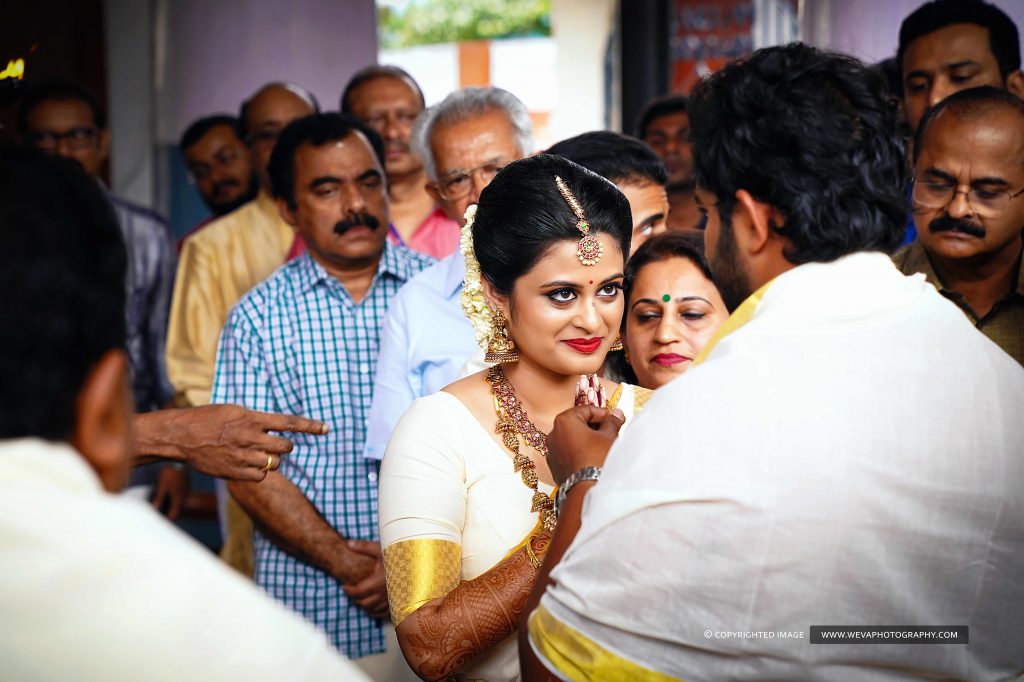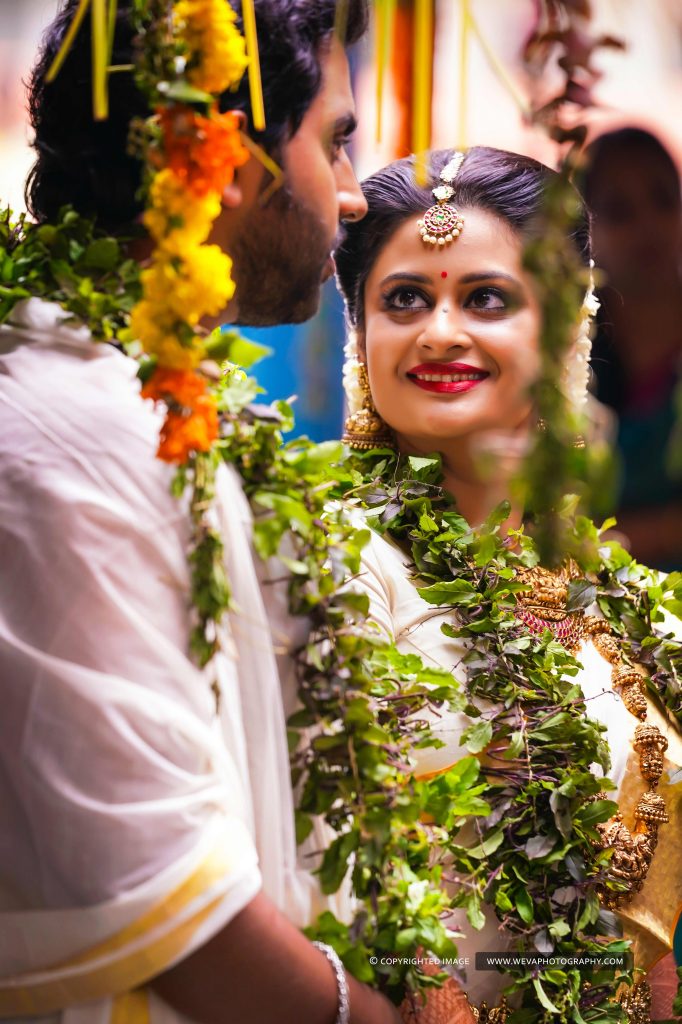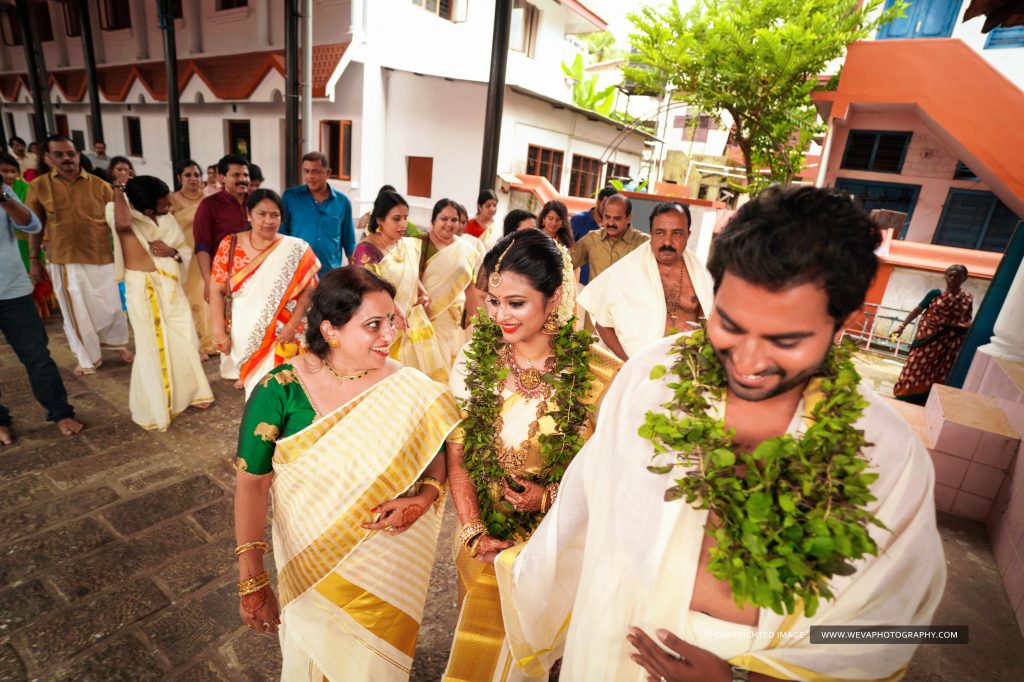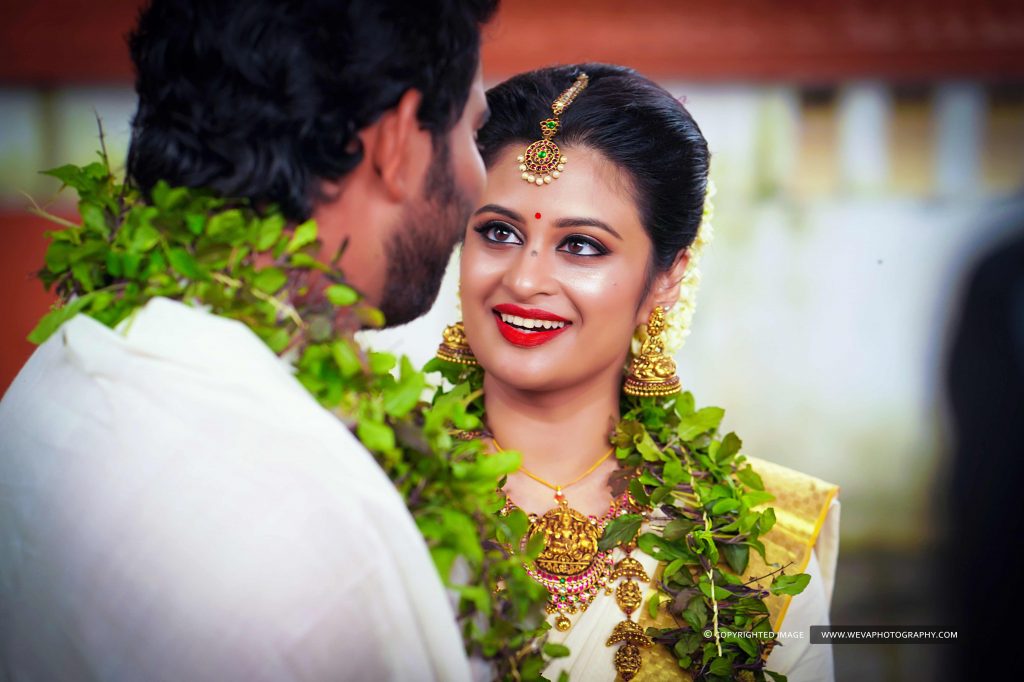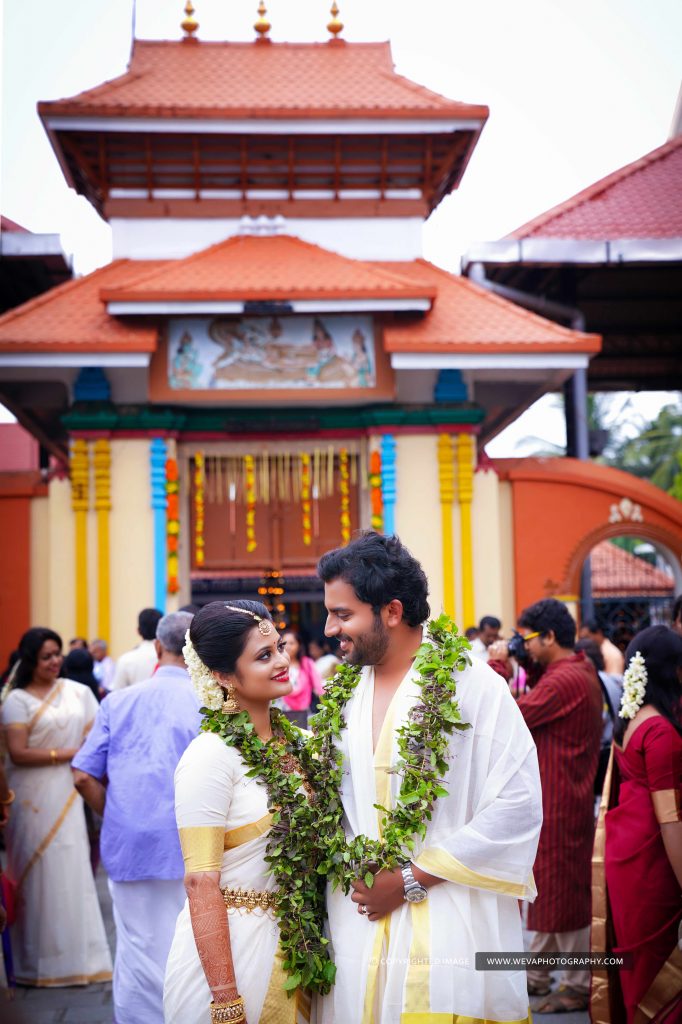 Couple           : Reshma And Vivek
Location        : Bhaskareeyam Convention Center
Composition : Team Weva
Contact           : +91 9061040472
Mail                 : mail@wevaphotography.com
FB                    : facebook.com/wevaphotography
Youtube          : youtube.com/wevaphotography