Have you been facing difficulties to hunt down the best wedding planner from
Kochi to style your wedding venue? Or are you feeling tired and hopeless by the
endless hunts for finalizing the most suitable and experienced celebrity wedding
planner in Cochin? We have got news for you!
After an exciting brainstorming session with the top-rated wedding photographers
in Kerala, we have curated a list of famous wedding planners in Kochi to cater to
your needs and make all your decor dreams come true! Don't think twice! Just go for
the designers who sync well with your creative vision. We hope you get your answer
from our power-packed list presented in alphabetical order.
Creattio Events & Weddings
From hunting down your favorite cake to ensuring the comfort of your guests, Creattio
offers a number of services. The team values the importance of the occasion
with lots of respect and love. And, thereby helping their customers to live their
fairytale wedding dreams.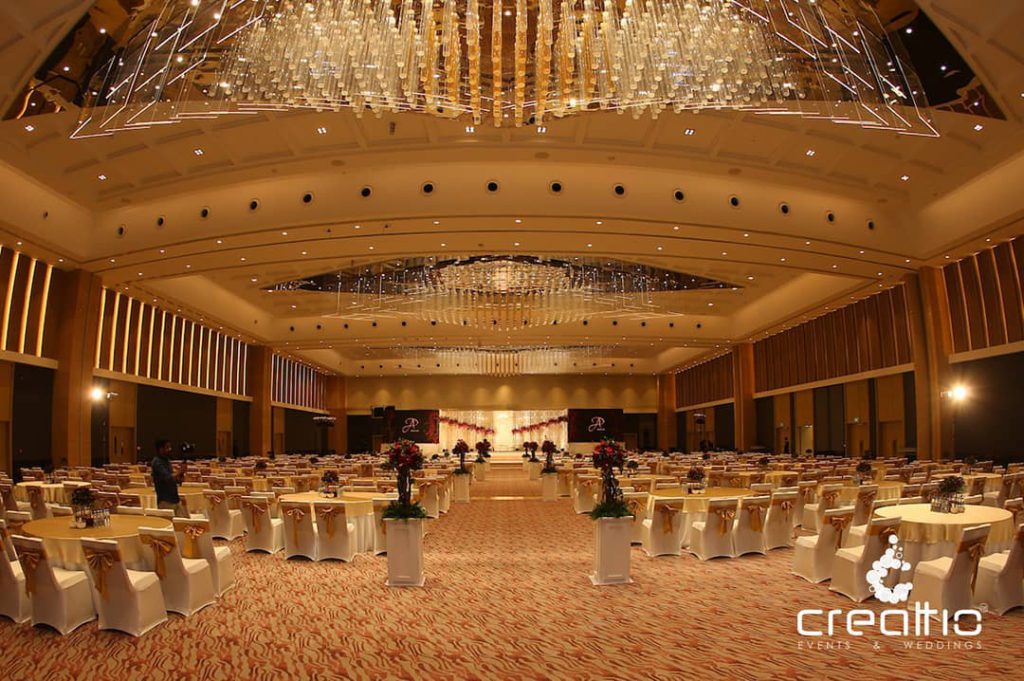 Guests' travel and logistics, running effective help desks, light & sound, live
streaming facilities etc are some of the interesting services offered by the team.
Creattio Event Planning platform is a sister company from Creattio Artwork &
Designing Solutions Pvt. Ltd. Evidently, the team has finessed their signature style
through their years of experience in wedding styling and decor industry.
Address: MTRA81, Mother Theresa Lane, Edappally – 24, Kerala 682024
Contact Number – 099954 43777
Email ID – mail@creattio.com
Instagram
Facebook
Website
Giant Events is fuelled by a talented bunch of artists and designers who take great
care in delivering the services just the way their customers imagine. Entertainment
events, corporate events, weddings, you say it! The team is equipped to cover any
mode of function on any scale.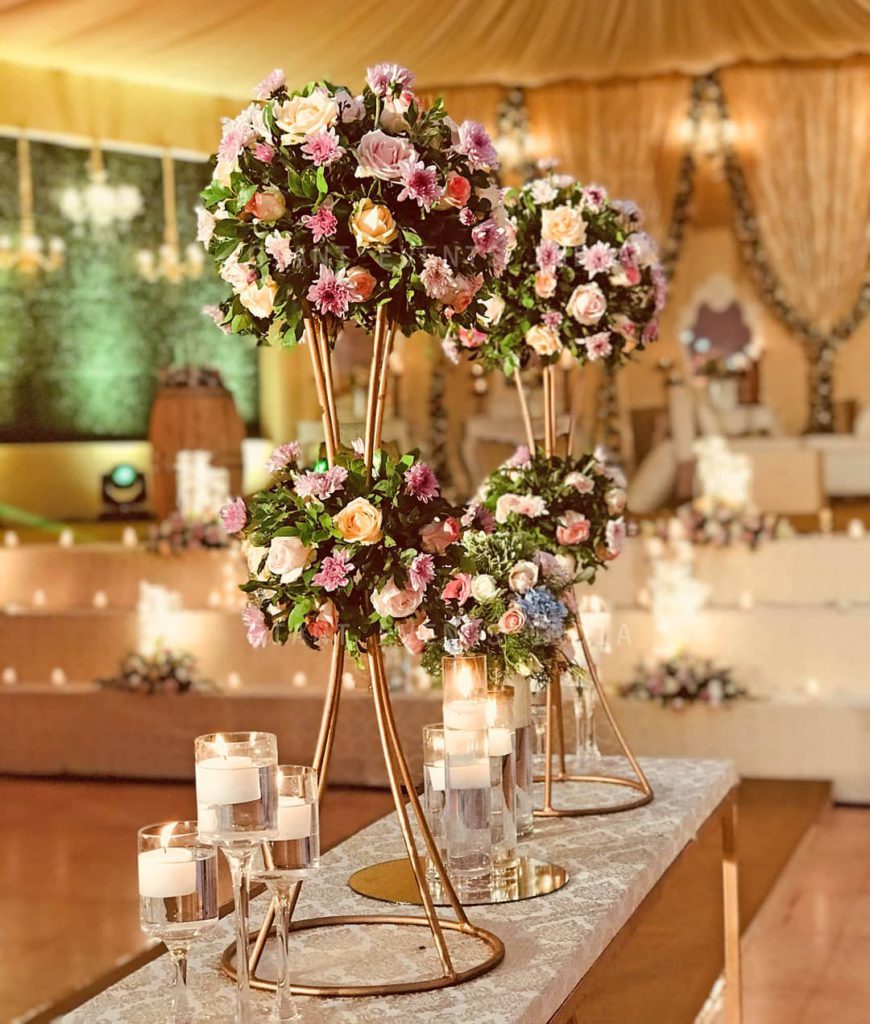 Clearly, the vibrant color palettes and precision of their decor patterns deserve
immense appreciation. To point out, Giant Events has a special knack to visualize and
design large-scale destination weddings. No matter how intense and vast the venue is,
the team always makes it a point to arrange every single element with utmost care.
Address: GS2, Heavenly Plaza, Civil Line Rd, Chembumukku, Vazhakkala, Kakkanad, Kochi, Kerala 682021
Contact Number – 095670 75757
Email ID – info@giantevents.in
Instagram
Facebook 
Website
Team Maritus introduced Kerala's very first exclusive event planners for weddings.
To point out, the team focuses on celebrating the big day with lots of fun elements
instead of just offering paid assistance and services. Significantly, the talent team at
Maritus is very keen on establishing a solid connection between their dear clients. For
the soon-to-be weds who would like to incorporate their traditional wedding elements
as well as customs, Maritus is a great choice!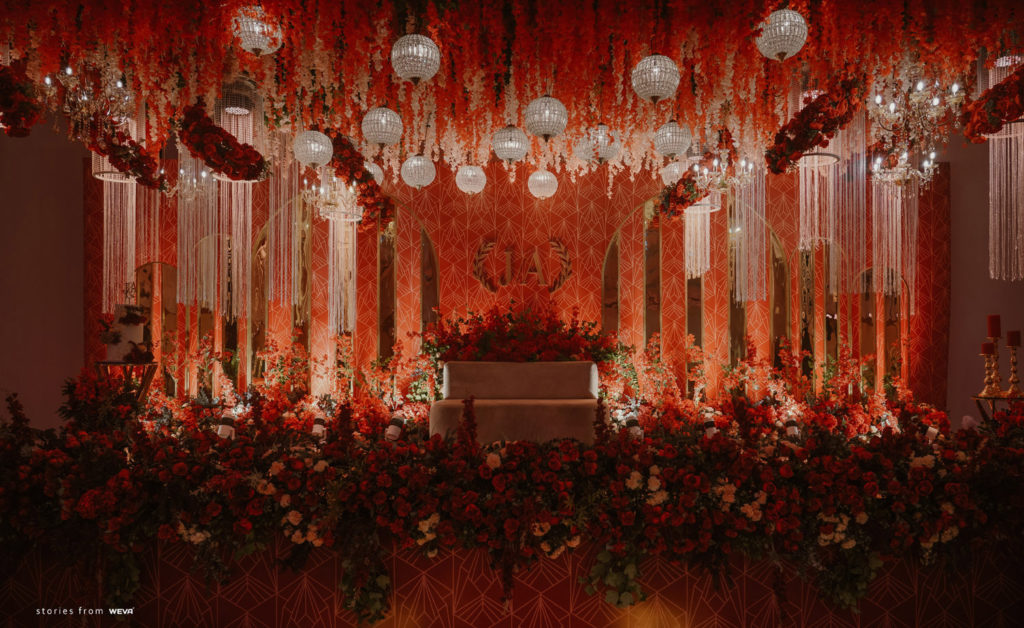 From authentic North Indian weddings to cozy beach functions, the team has been
handling the latest wedding decor styles with lots of passion. Added to that, the team
has branches in 2 of the most pivotal locations in Kerala; Ernakulam and
Thiruvananthapuram. Mood boards, 2D & 3D visualizations, light set-ups and sound
arrangements, executing precise decor plans as per the measurements of the venue
and you say it! Maritus delivers a to z services for your wedding planning. To
highlight, the final budget is approved after consultation with accounts, designers and
production teams.
Address – Maritus Wedding Planners
Kochi,Trivandrum, Kerala
Indira Priyadarshini Rd, Nettoor
Maradu, Kochi, Kerala 682040
Contact Number – 9061300717
Email ID – weddings@maritus.in
Instagram
Facebook
Website
Rainmaker Wedding Planners
Rainmaker Wedding Planners has quirky, personalized services like custom invitation
boxes, e-invites and exclusive wedding websites. Evidently, features like RSVP
management, accommodation and transportation arrangement make the team even
more attractive. Active theme hunting and planning structures as per the venue
dynamics are some other noteworthy highlights.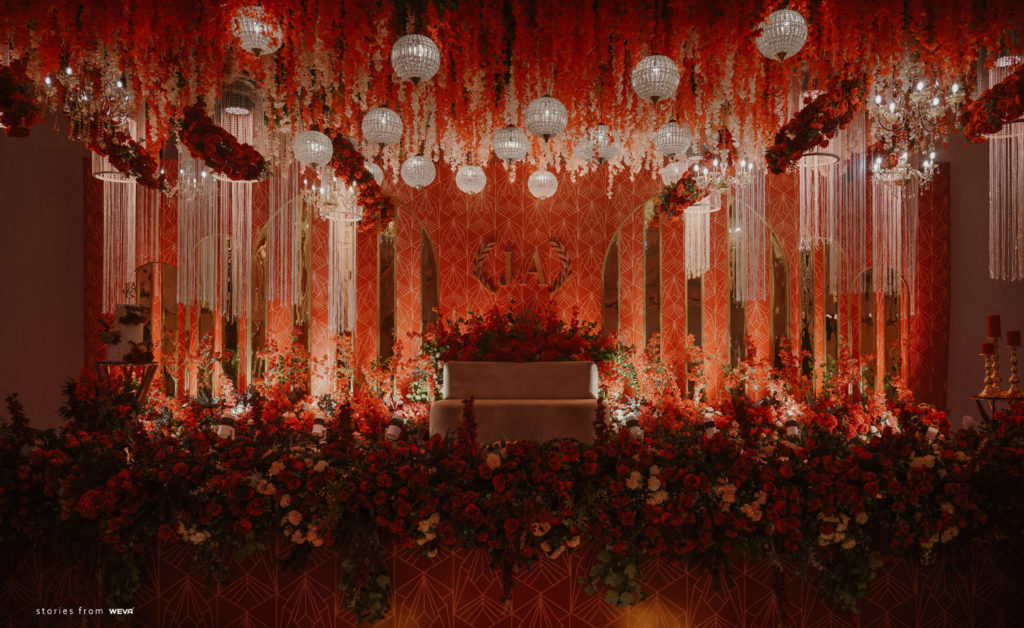 If you are confused about your wedding venue, experts at Rainmaker Wedding
planners have different services to finalize the best one for you. Added to that,
services like AC, carpets, light and sound systems, guest relations, entertainment
events, custom table arrangements and tent structures are monitored with extra care
for the best experience.
Address: no 52/26, Second Floor, Door, Lane 1, Toc-H Rd, Vyttila, Kochi, Kerala
682019
Contact Number – 099461 97008
Email ID – info@rainmakerevents.co.in
Instagram
Facebook
Website
Seed events has a fresh perspective on prepping the venues with natural decor pieces.
From classic decor platters to lux flower arrangements, the team has countless
innovative ideas to light up your wedding venue. Evidently, Mandap ideas worked out
by Seed Events deserve a special place in our hearts with its authentic designs and
patterns.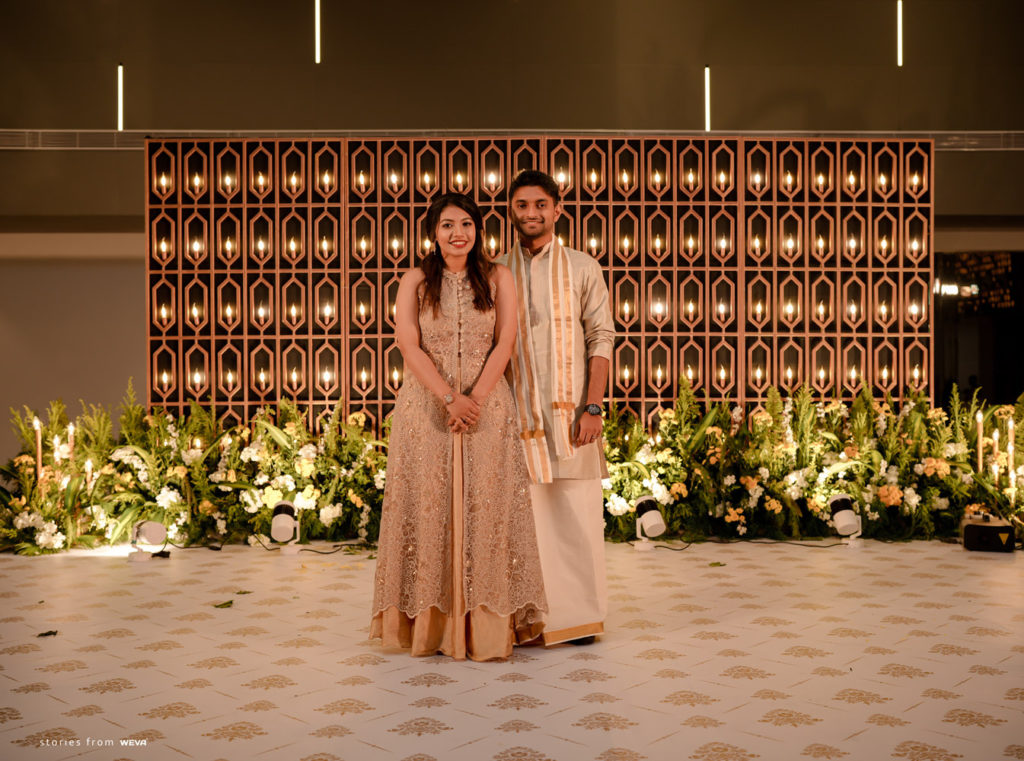 Here, we see a beautiful blend of traditional decor elements as well as modern
additions. From grand destination weddings to intimate wedding bashes, the experts
from Seed Events have handled a variety of venues and themes. This in turn powers
them with tons of never-seen-before ideas. Address: Pattoor, Thiruvananthapuram, Kerala
Contact Number – 9846422220
Email ID – seedholidays@gmail.com
Instagram 
Facebook
Website
The Hue Story is one of the most experienced wedding planners in Ernakulam
who cater to a variety of services including weddings, anniversary parties and so
much more! They have an amazing eye for promising creative outlooks in interiors as
well as exteriors. The venues are planned and decorated with sheer perfection and so
much passion.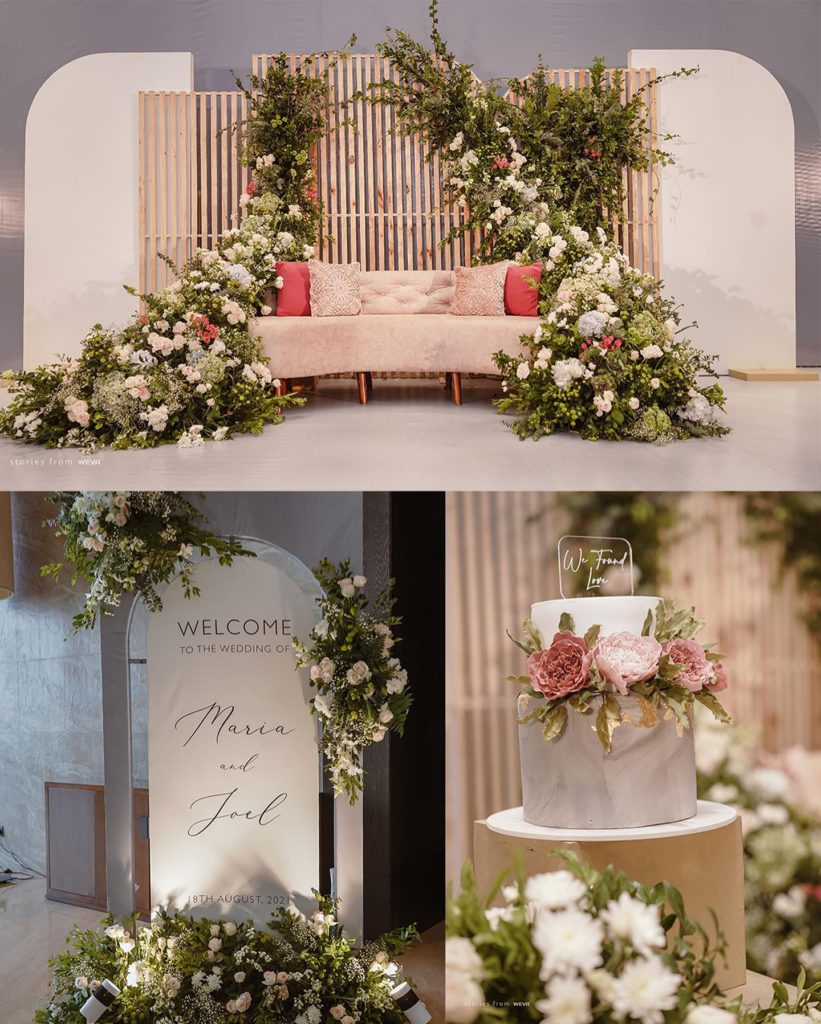 Apart from event planning and creative designing, The Hue Story also provides outfit
and accessory styling, hospitality-related services, venue suggestions, catering, photo
and video documentation and personalized services like wedding stationaries. To
point out, picturesque visualizations and regular sessions with the clients help the
team to build some amazing designs.
Address: KC Abraham Master Rd, Panampilly Nagar, Kochi, Kerala 682036
Contact Number – 098952 42775
Email ID – hello@thehuestory.com
Unicorn wedding planners deliver a creative set of solutions with their years of
experience and talent bank. With the help of detailed calenders, the team makes sure
that all their plans are executed accurately. From engagement festivities to
post-wedding highlights, the team arranges your preferred theme no matter how
versatile it is! Encounters with Unicorn talent crew is super fluent as they are always
ready with amazing suggestions. Professionals at Unicorn try their best to analyze the
client's requirements to arrange their desired cuisines, invitation designs, event decors
etc.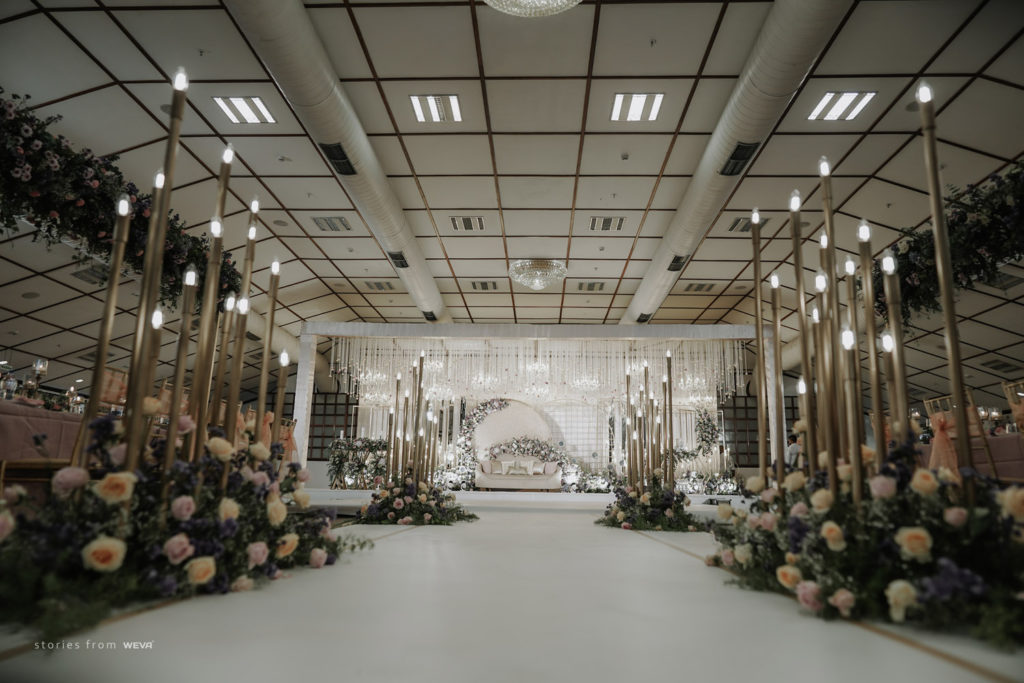 Care is taken to discuss every important element of the prepared decor plans.
So that, essential changes can be done with the help of client reviews. If you wish to have a
stress-free, fun event planning experience, Unicorn Event Planners are the best!
Services offered by team Unicorn include hunting down the best views at amazing
rates, filtering out interesting themes for decor within the preferred budget, suggesting
pocket-friendly wedding cakes, bridal party arrangements and flower girl preps,
connecting the best wedding photographers in Kerala etc.
Address: Buildings, 2nd floor, A, Divyam, Bus stop, 7, KP Vallon Rd, near Paadom, Giri Nagar, Kadavanthra, Kochi, Kerala 682020
Contact Number – 9447 672 736, 9447 118 849
Email ID – unicornweddingplanners@gmail.com design@unicorneventplanners.com
Instagram 
Facebook
Website
Watermark Event Solutions
Weddings by Watermark Events are a treat to our eyes with amazing coordination and
back to back to supporting services. Significantly, the planning begins by
brainstorming and discussing interesting concepts and ideas. Thereafter, the designs
are finalized and the preps begin. Undoubtedly, conceptualization, designing and
execution are 3 of the key features provided by the team.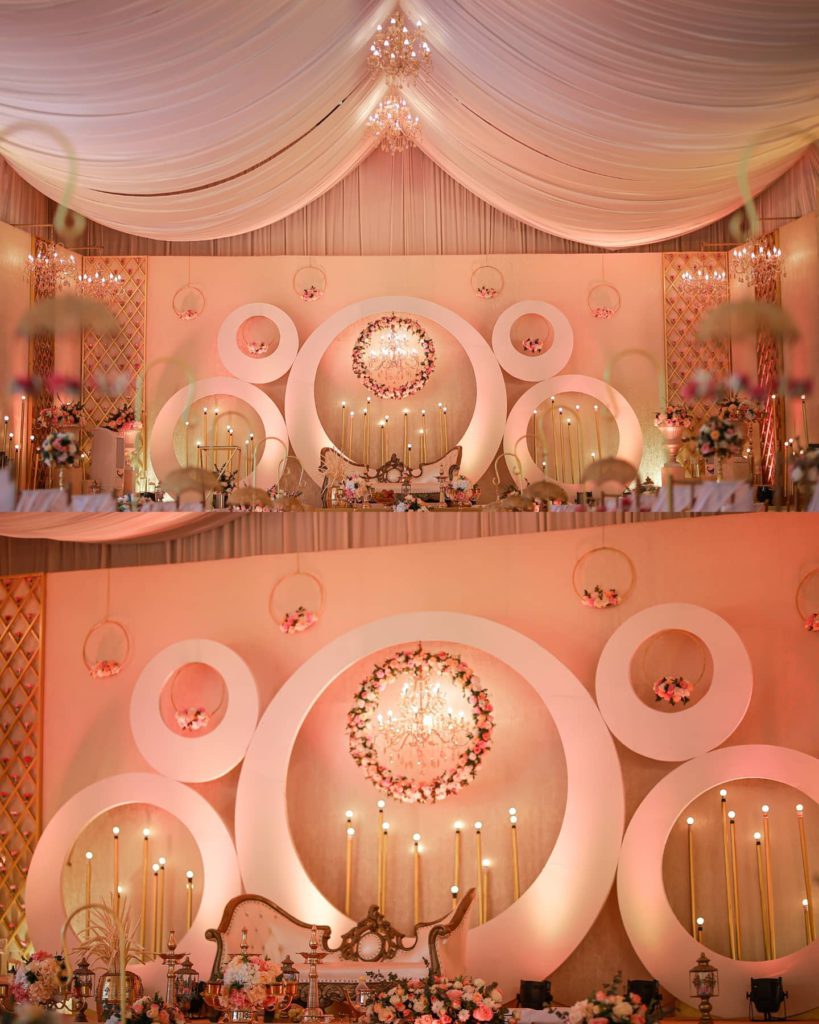 And, it is followed by finalizing the invites and distributing them afterward, guest list
management, set designs, venue styling, entertainment and live-streaming services.
To simplify, the team from Watermark Events assures that all the stages of your
wedding bash are taken care of by the experienced crew including outfit fittings and
event documentation.
Address: CC 54/2881, Muttathil Ln, opp. Asset Portico, Kadavanthra, Kochi, Kerala
682020
Contact Number – 098470 11159
Email ID – connect@watermarkevents.in
Instagram
Facebook 
Website
We hope you had a great time brushing through the most talented wedding planners in
Kochi. Our list consists of event planners and specialists who can handle all types of
weddings from dreamy cottagecore themes to classic Western-themed weddings. No
matter how diverse or confusing your concept is, these professionals can easily break
it down for you for designing the wedding of your dreams! And, we had handpicked
the most experienced and legendary artists from Kochi who are ready to serve you
with lots of passion, love and dedication.