Wedding Photography Of Kevin and Liny At Bangalore
This is the story of 2 persons Kevin and Liny who were literally living all of 2018 for their big wedding!!! – Our Favourite Christian Wedding Shoot Bangalore
They were introduced each other by their cousins. They met for the first time on November 2017 for a dinner date and by 00:00 am on the 3rd November of 2017, they bid good bye at her doorsteps. Despite being on opposite ends of the globe, they skyped their way into each other hearts. Thus ending the date but deciding to begin a lifetime of date nights exactly a year later!!!.
Hence they tied the knot on 3rd November 2018 at Marthoma Syrian Church Primrose Road, Bangalore. Followed by Reception at Grand Magrath Hotel Bangalore.
Dynamic ambience, cornflower blue and cranberry colour theme perfectly balanced the warmth and elegance of the ocasion.
The groom himself spoke to us before the shoot his ideas and he wants us to pay attention to small but important details. The best part of shooting  was bridesmaids and groomsmen. Their valuable support, superb ever ready smiles and pose for each other was stunning . It was a great pleasure for us. And the bride Liny, such a wonderful lady who keep us motivated and fascinated throughout.
Hence this Bangalore Wedding Photography story concluded with a Cocktail function on 4th November 2018 at Fiestaa Resort and Events Venue.. Therefore Congratulations Kevin and Liny.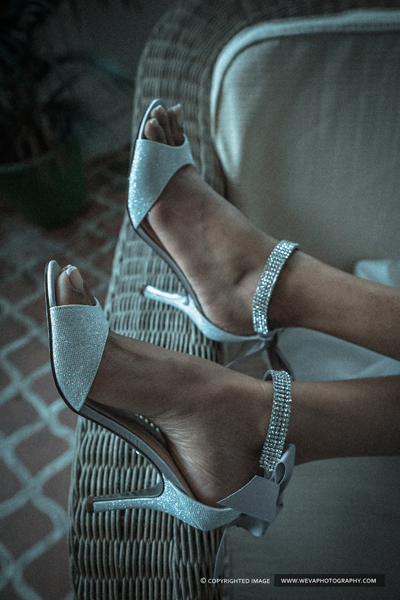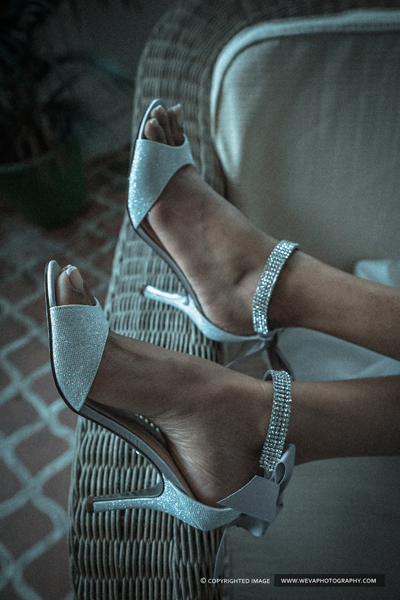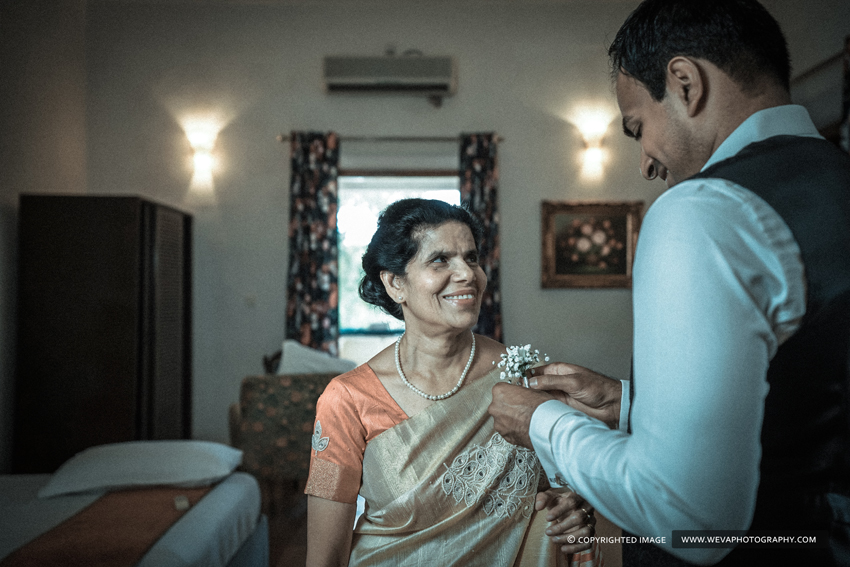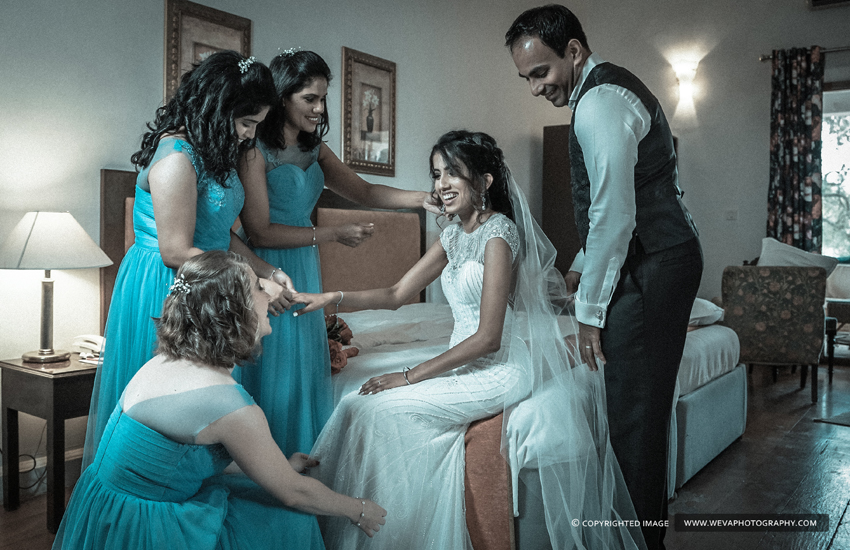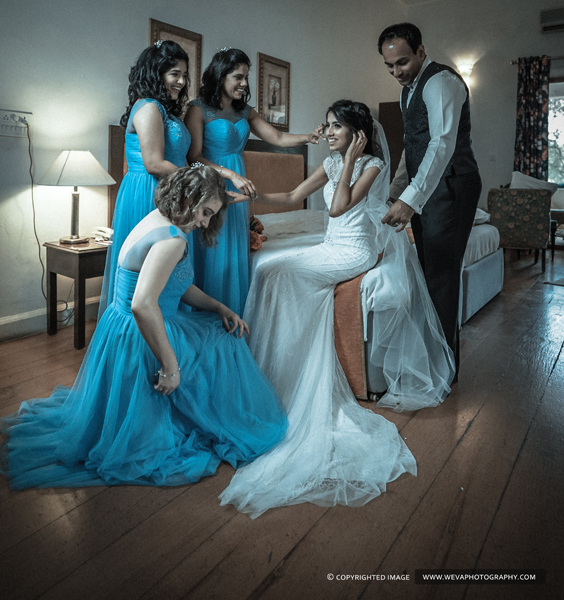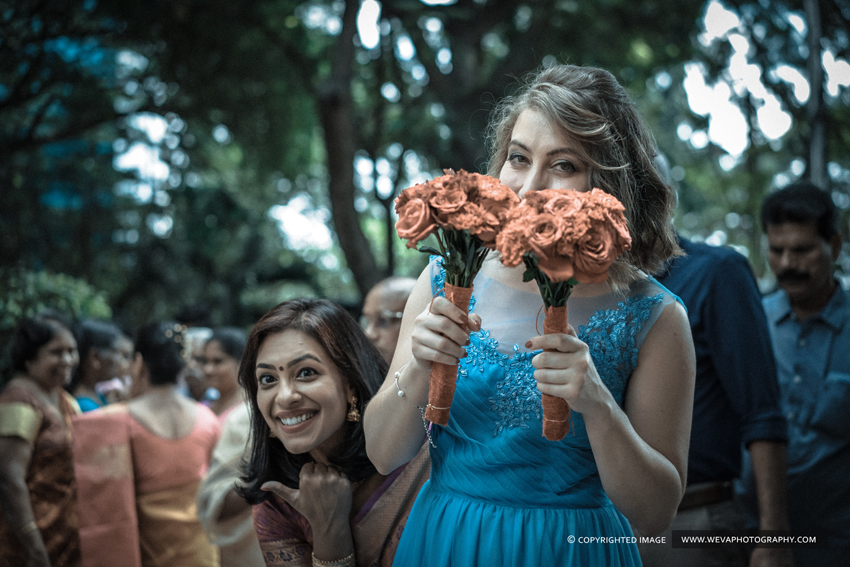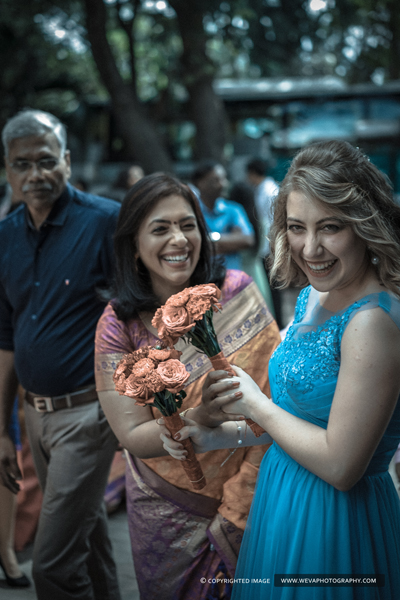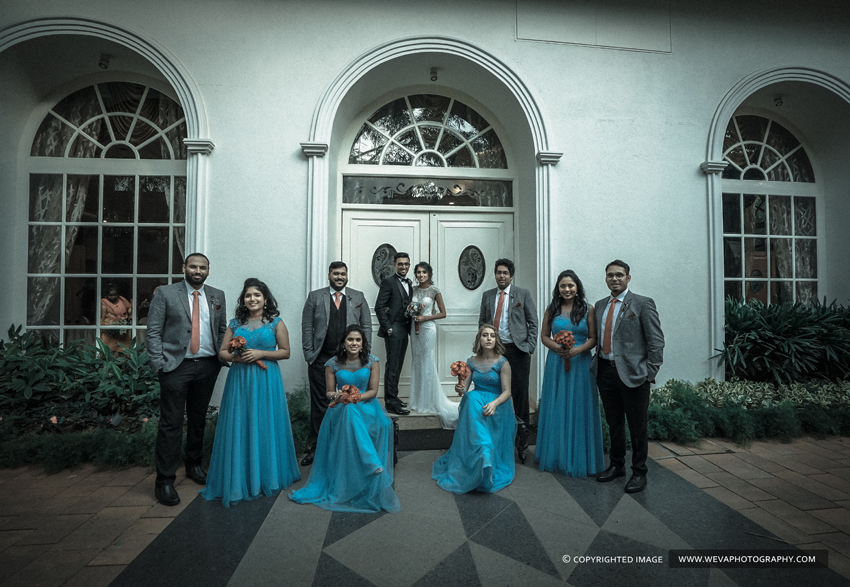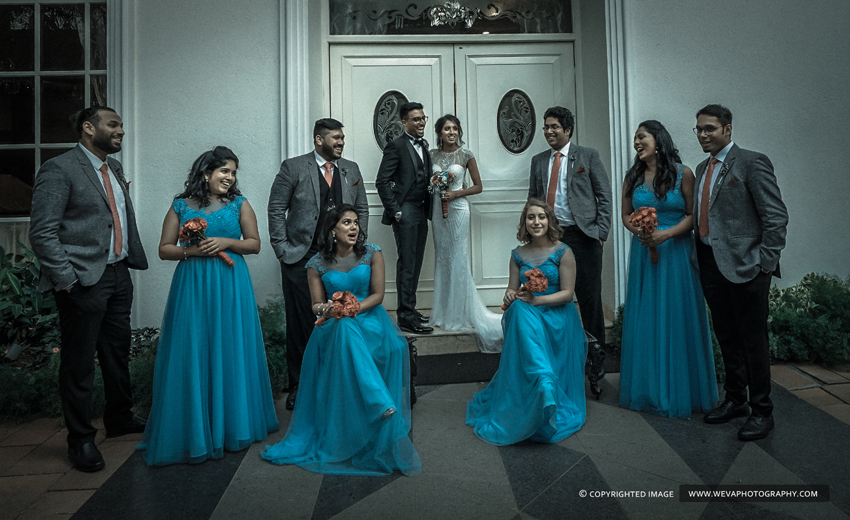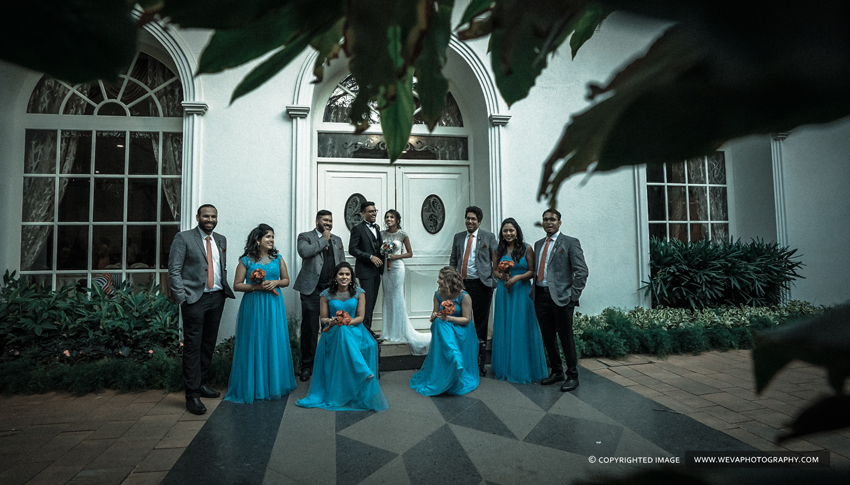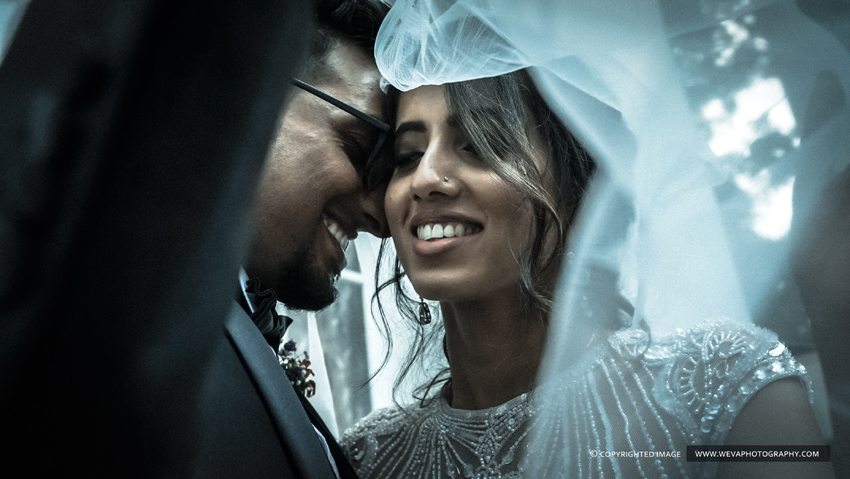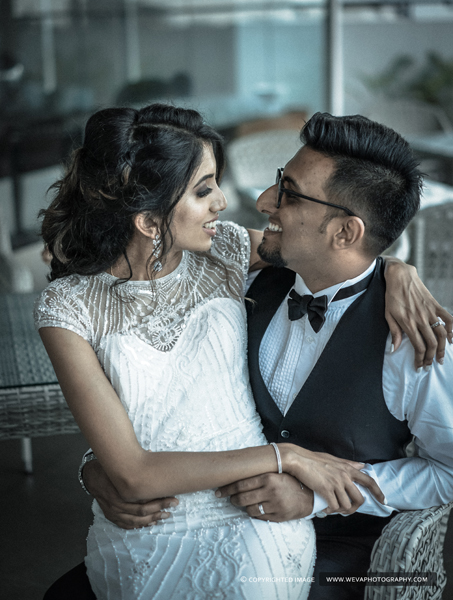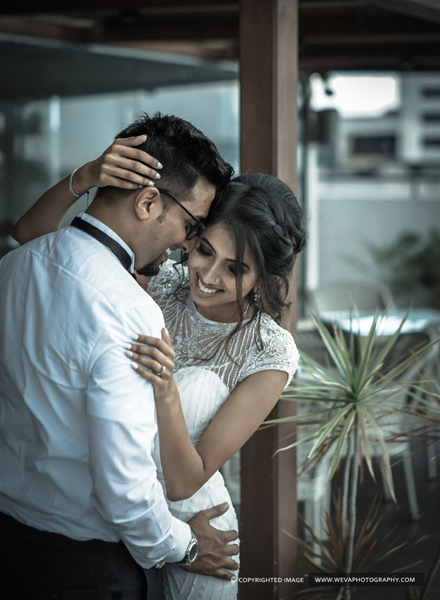 Composition : Team Weva
Contact           : +91 9061040472
Mail                 : mail@wevaphotography.com
Fb                     : facebook.com/wevaphotography