Wedding Photography Of Sreeshma And Nithin
Marriage not only the union of two souls but also the union of  Two Families. The Grand Wedding Ceremony of  Sreeshma And Nithin took place at Guruvayoor Temple.  So A Great blessing, getting married in Guruvayoor Sree Krishna Temple . A very special occasion , two different families come together and joint hands for a lifetime. – Guruvayur Grand Wedding Photography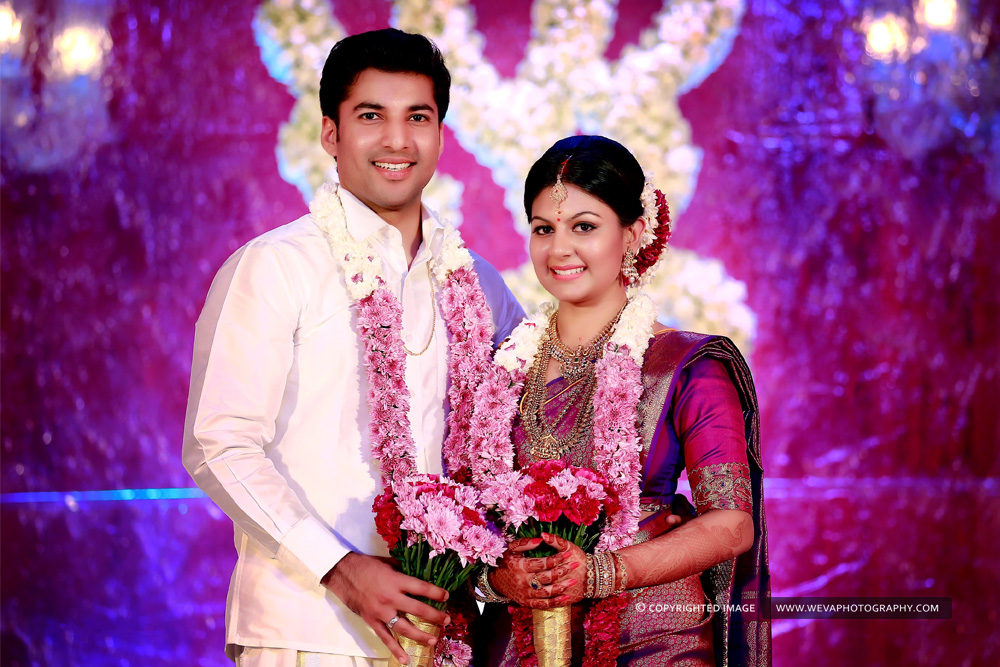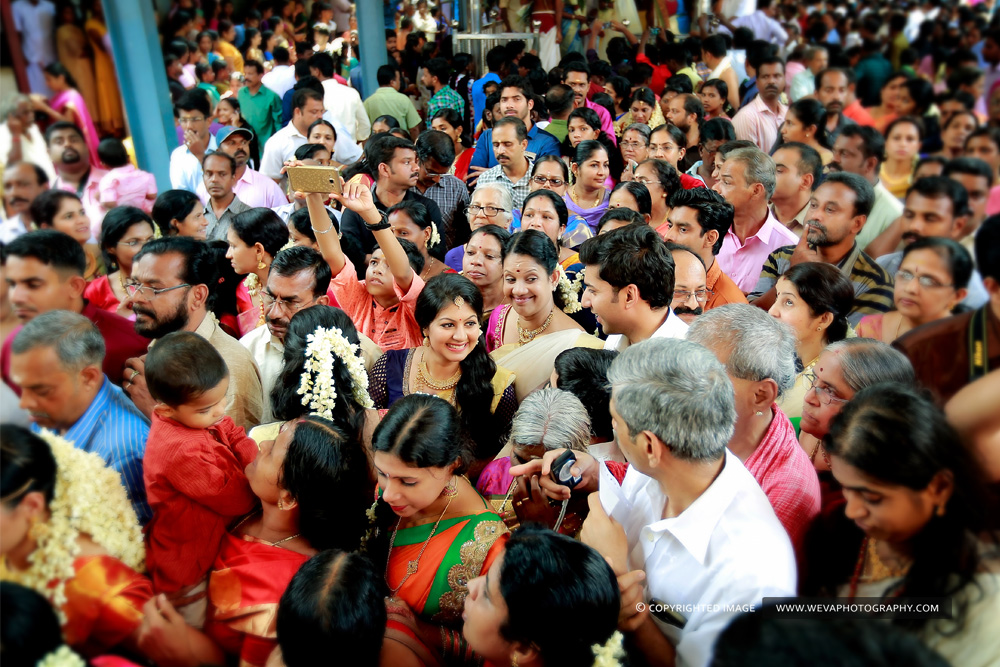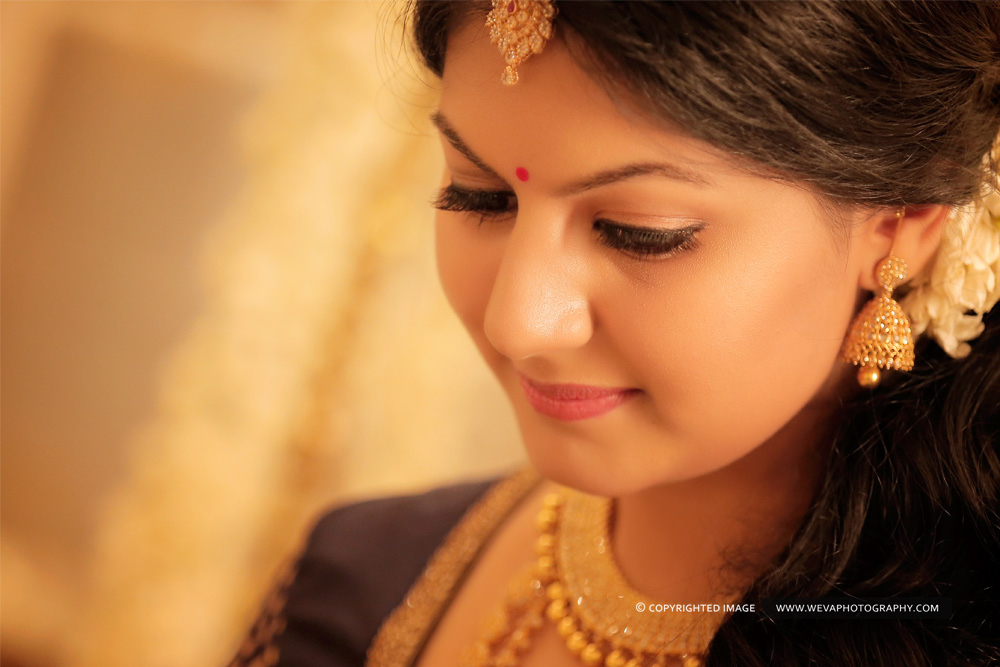 Bride Sreeshma her Love is so Sunny, Shining in Every way. The Beauty in her eyes and Smile in her lips made her completely Gorgeous.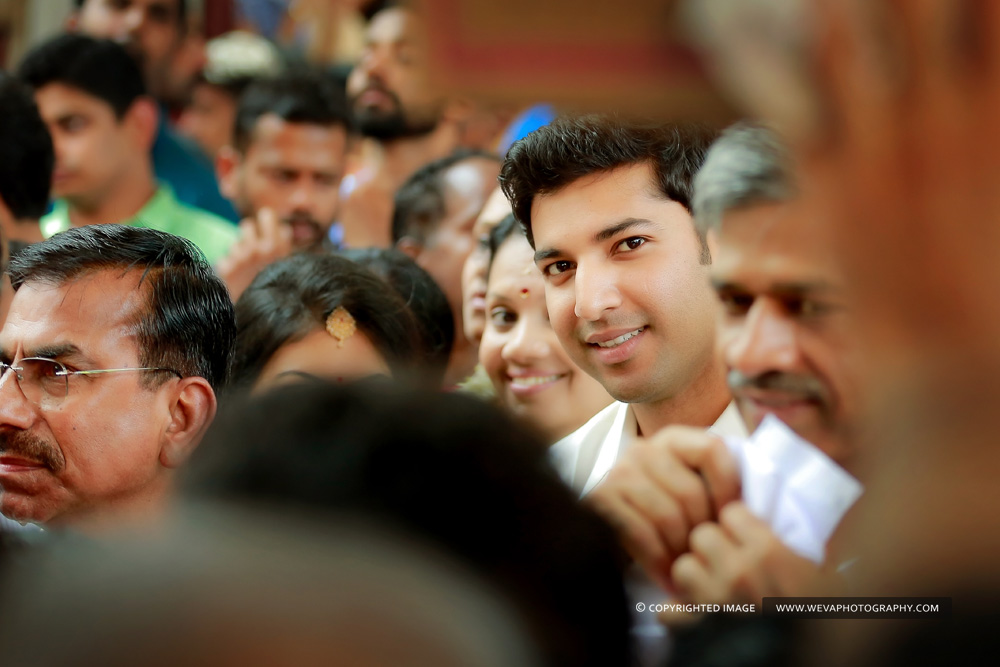 Sreeshma Fabulous in her Traditional Kerala Kasavu Saree. Beaming in her gorgeous ornaments. Her Smile, absolutely amazing also. While Nithin completely radiant in his White Shirt And Mundu.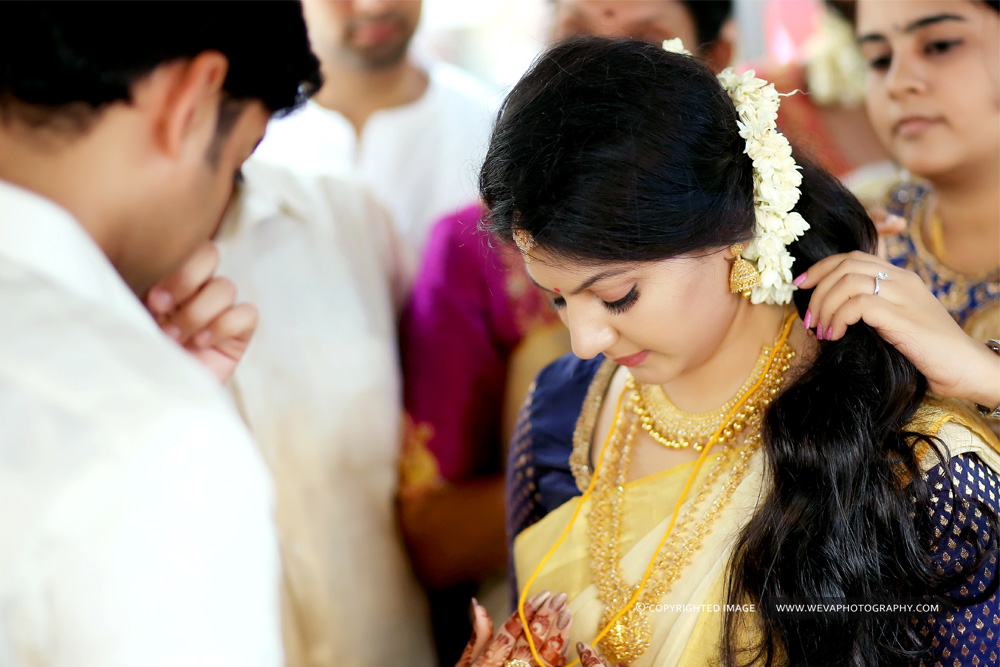 For every Wedding there is a Promise… A Promise to be there for each other during the Good and Bad….A Promise of Friendship…A Promise of unconditional Love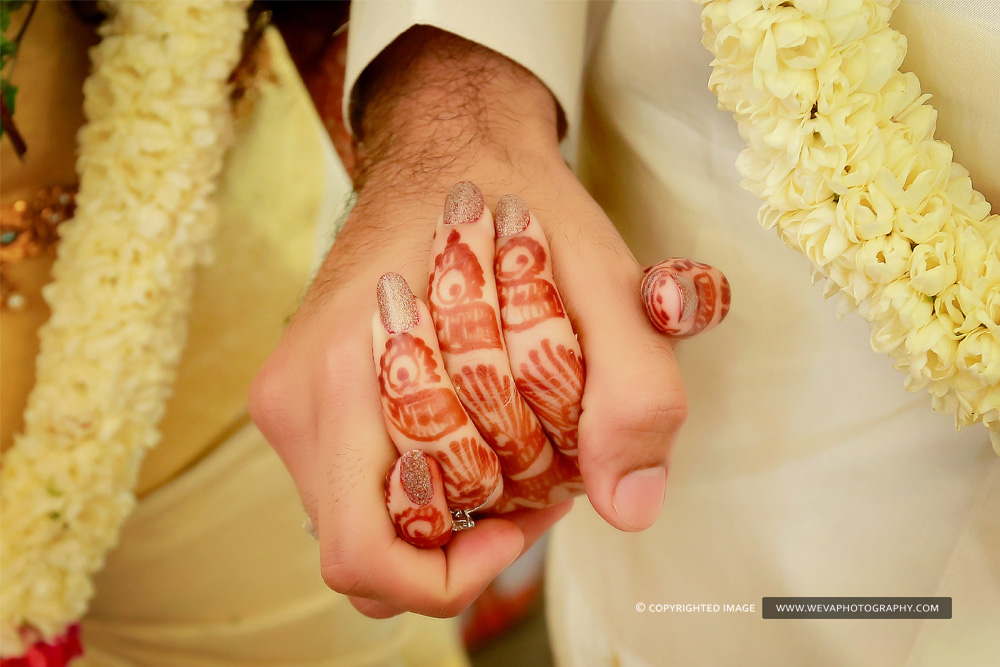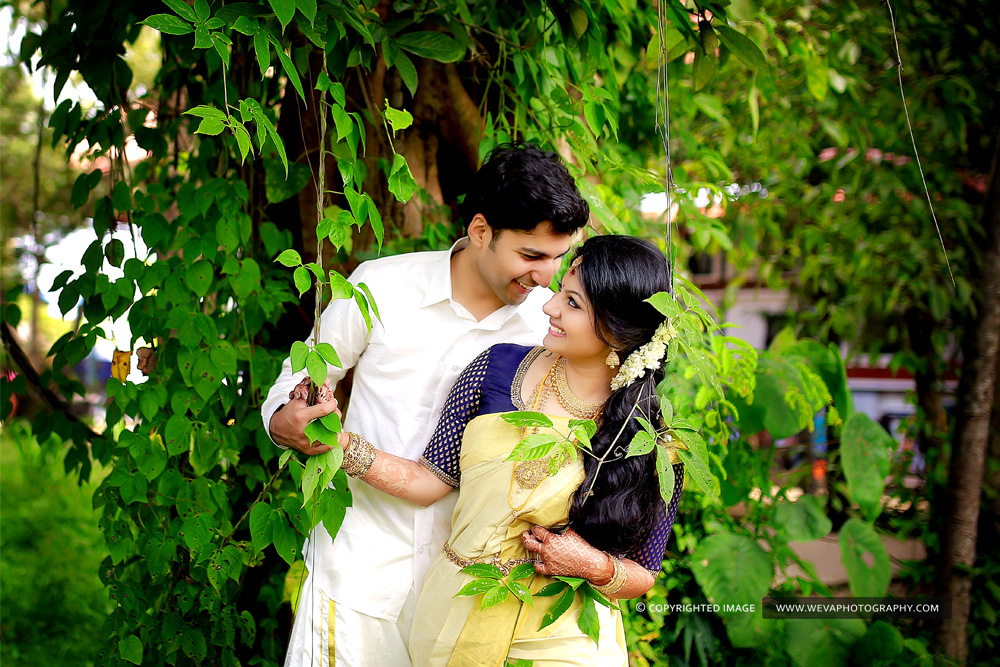 So, True Love it happens accidentally in a heartbeat, in a single flashing, throbbing moment.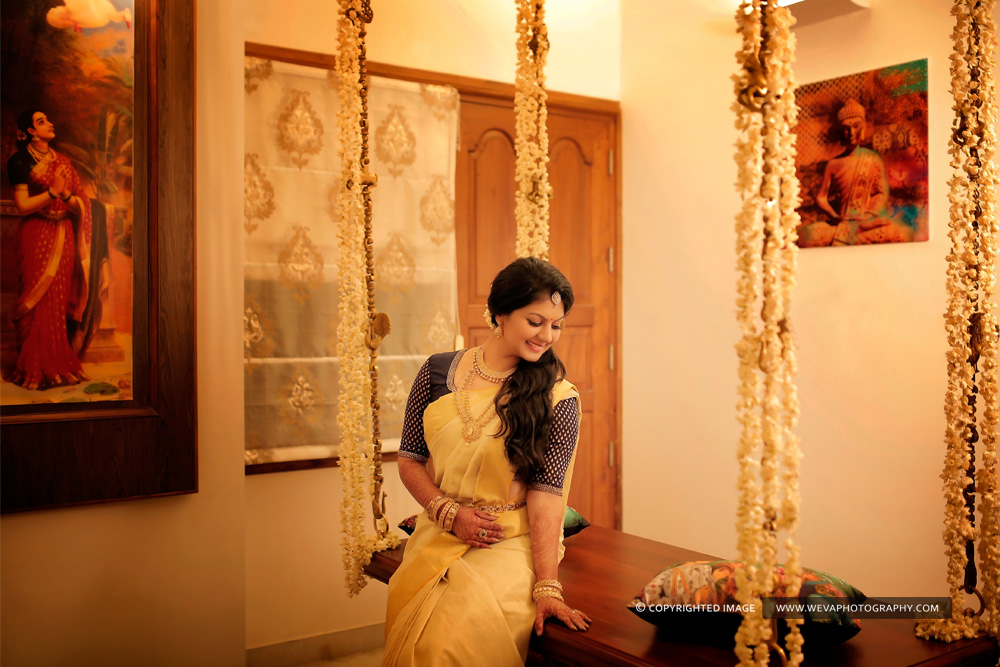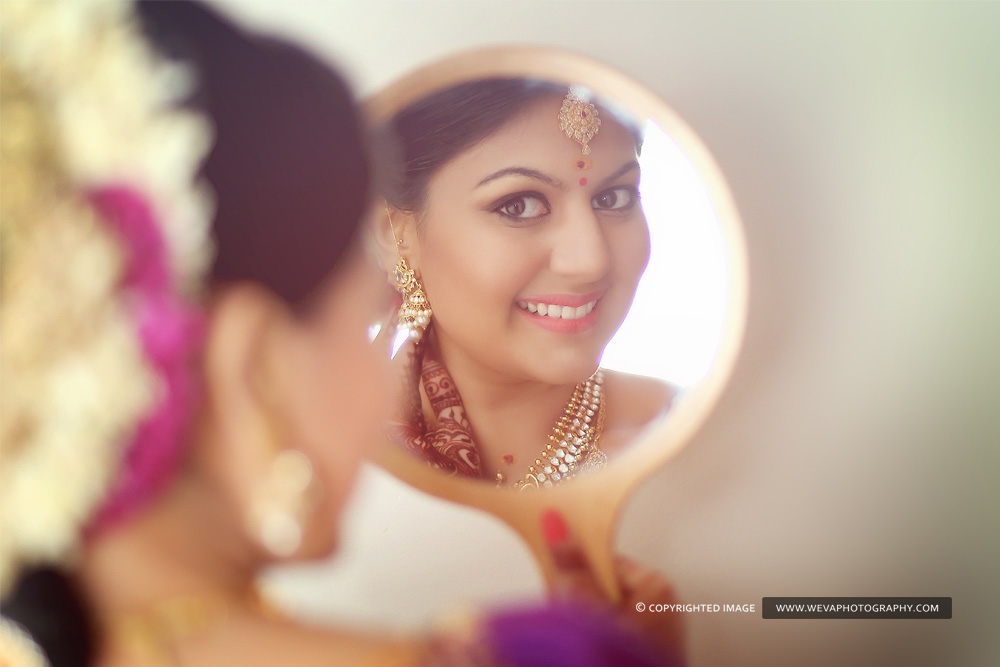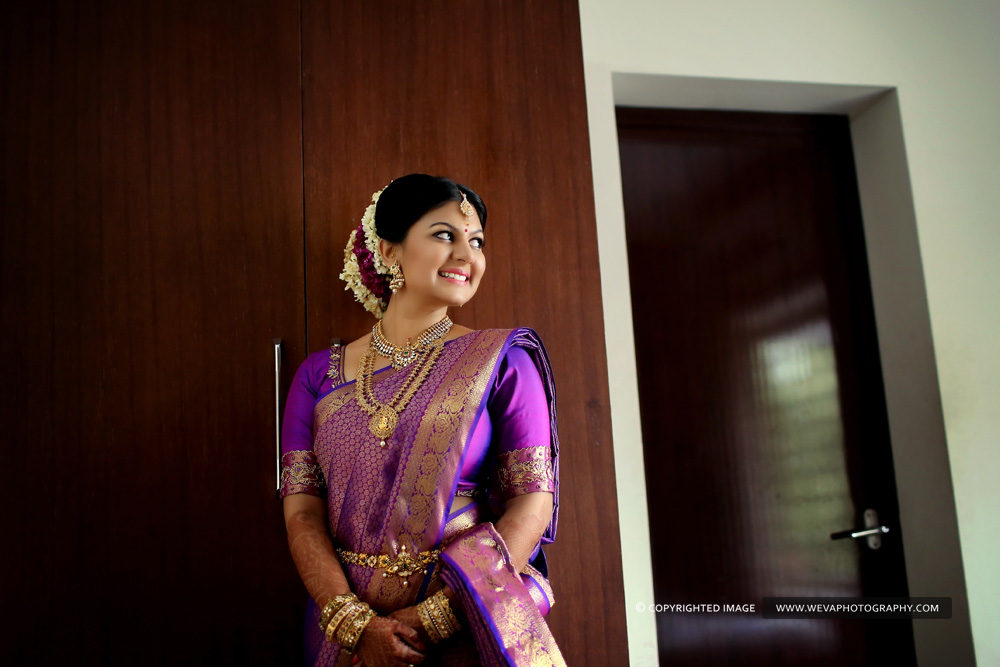 Sreeshma then dressed in her Wedding Saree , Violet-with Golden Embroidery . Her Eye catching Haistyle, Ornaments and Jewellery.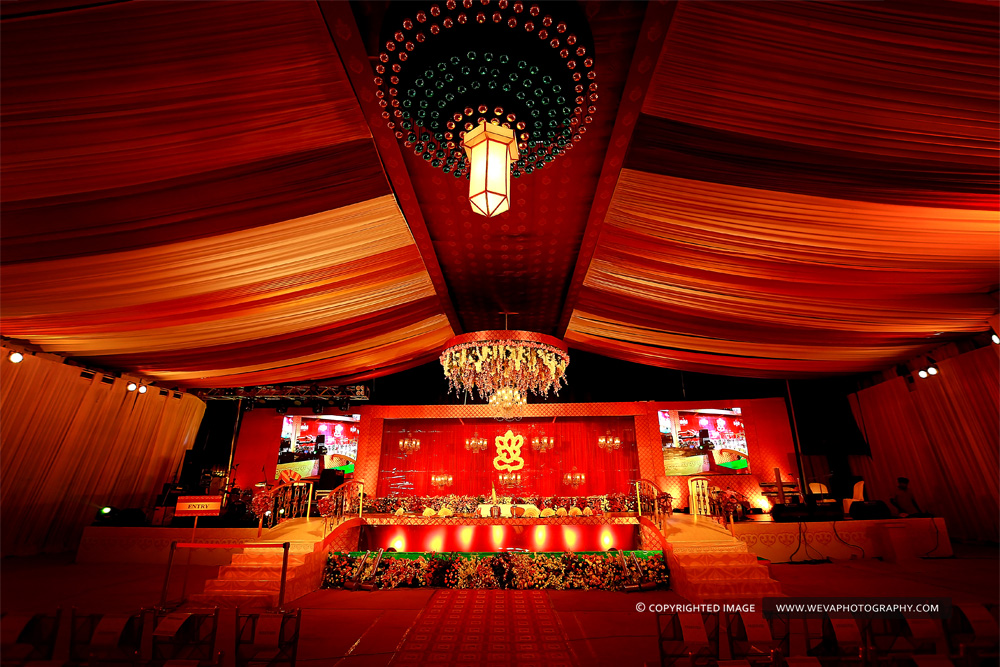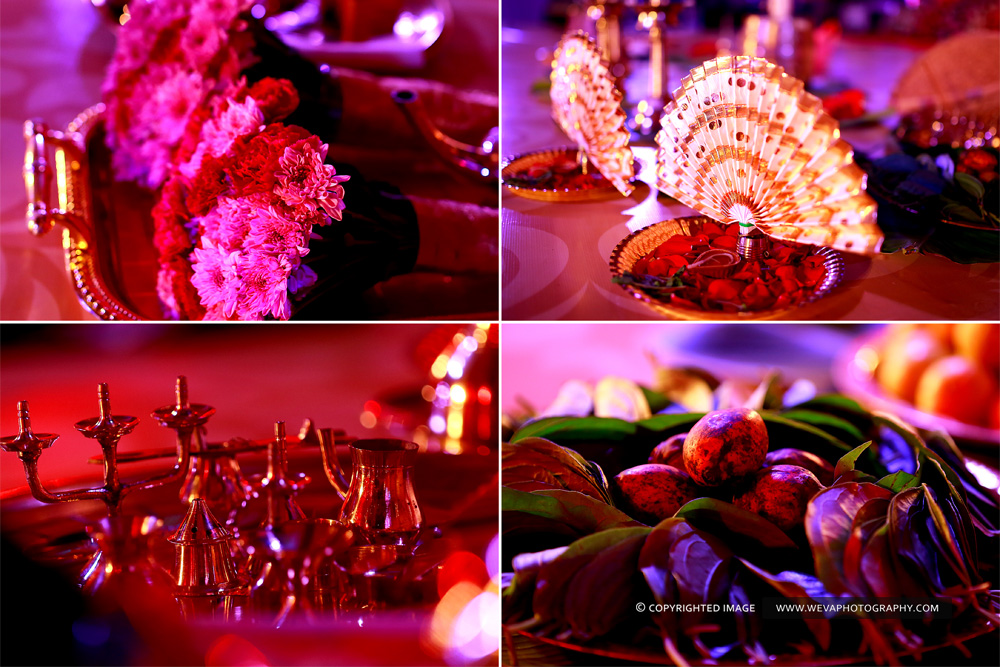 Traditional, Classical Hindu Wedding followed by mind blowing customs and traditions also. Therefore  So Unique and Special in their Customs…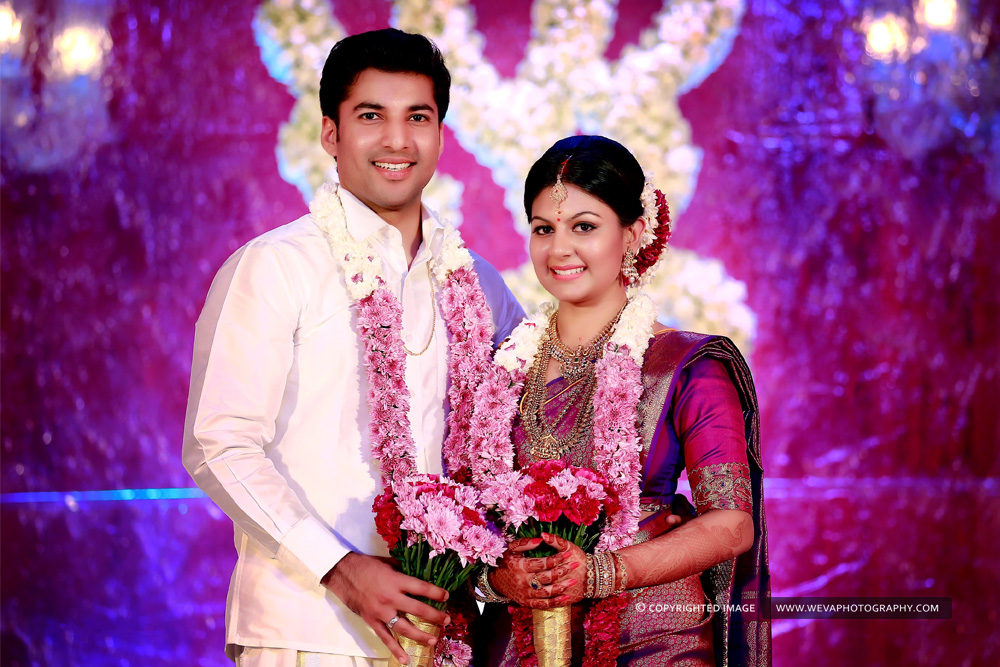 The Stage decorations so notable and artistic also. Therefore , extremely stunning Curtains and Seasonal flowers also . Thrilling and Flashing light arrangement especially relevant.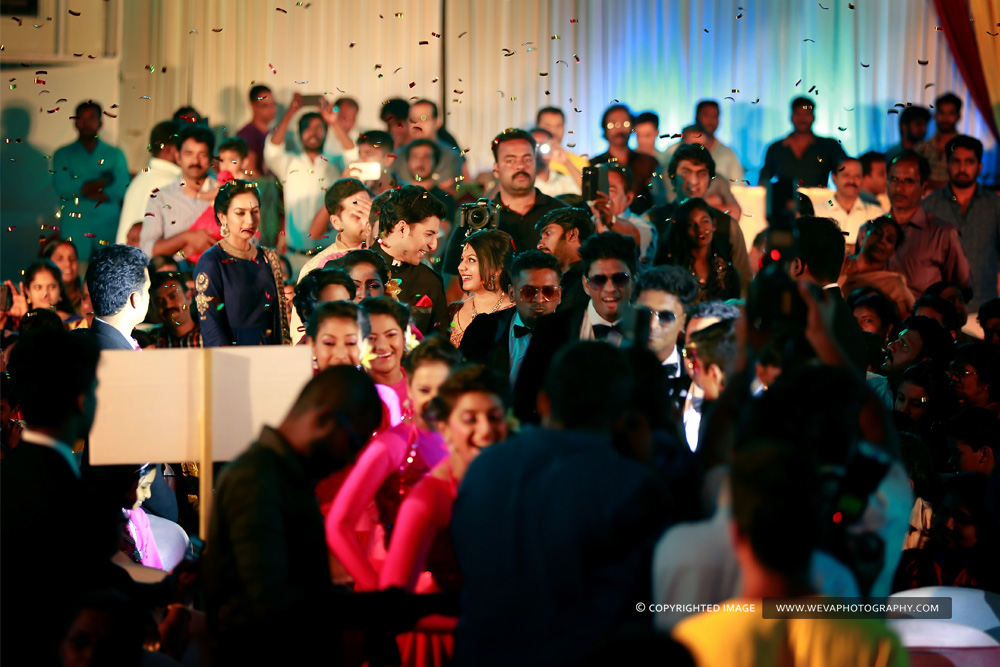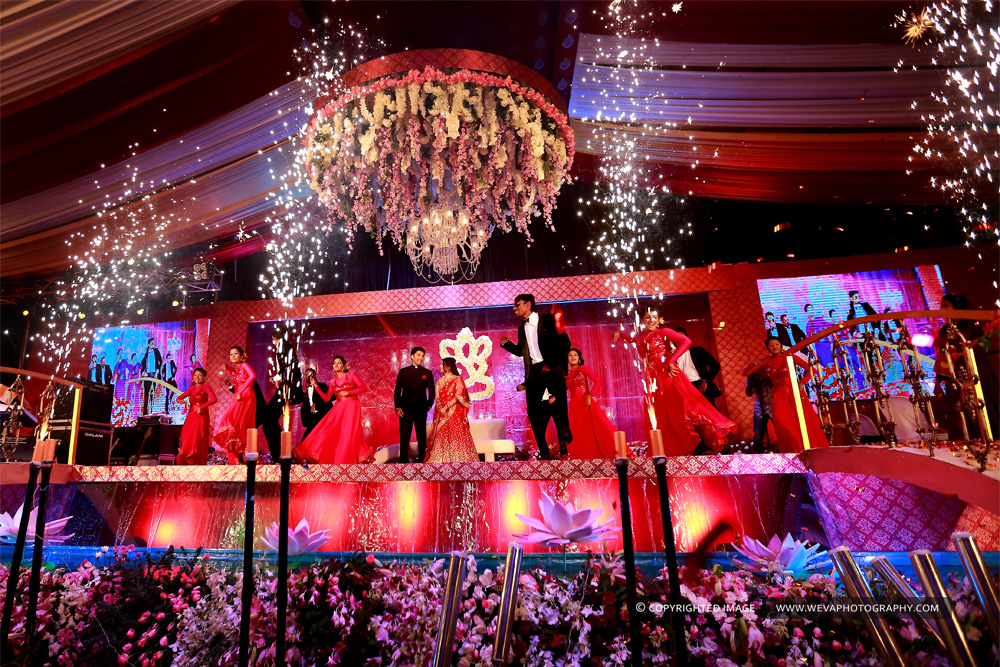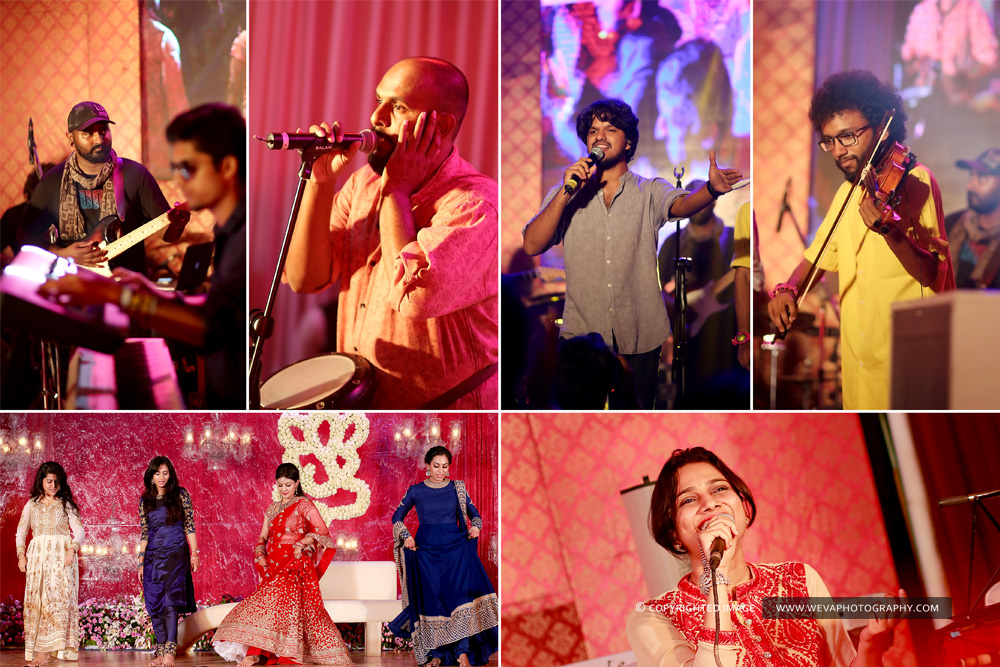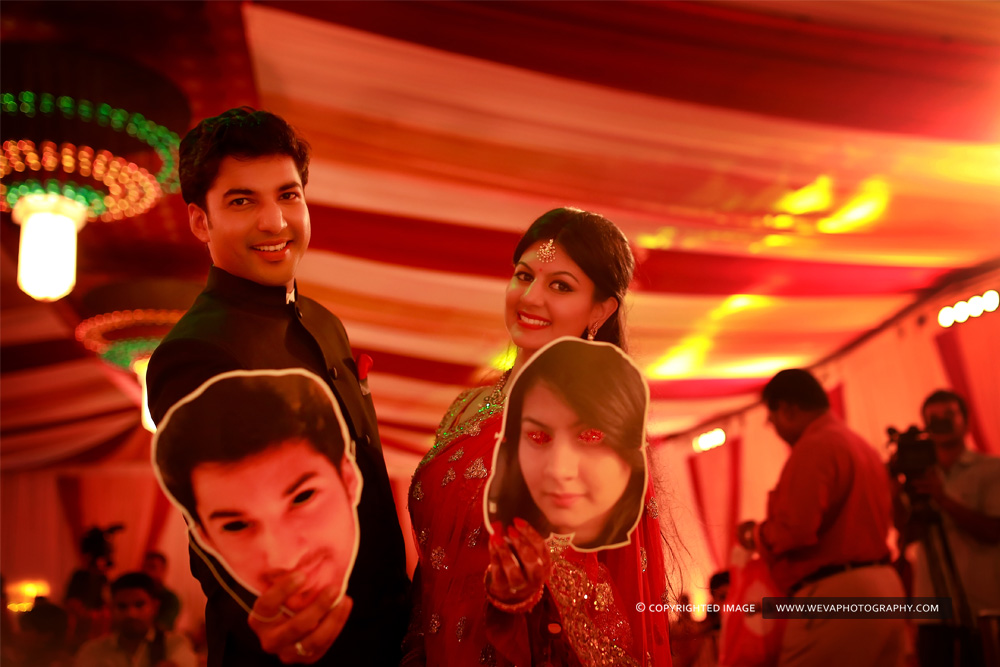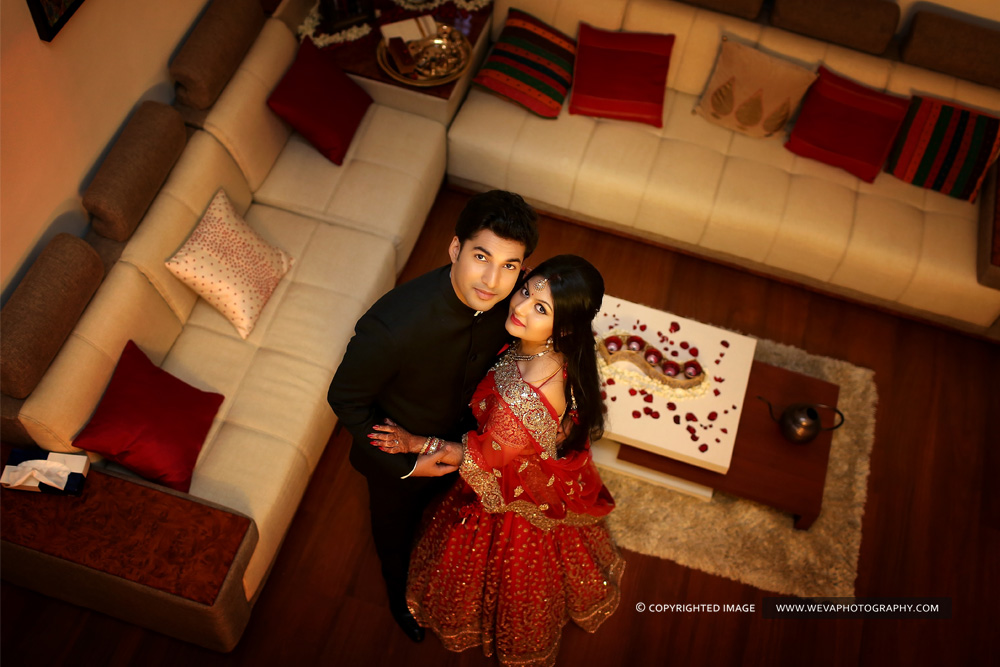 Breathtaking Reception . In addition Full of Dance, Music and Fun. Both of them really astonishing. The stage full of Colours and Lights..Therefore,  a remarkable Ceremony.
Bride Sreeshma Superb..in her Bright Red Lehenga. While Nithin most Impressive in his Suit also.
Hence , Congratulations Sreeshma And Nithin.
Therefore, Wishing you only the Best Luck and the most Beautiful Life ahead.
Couples          : Sreeshma And Nithin
Location         : Guruvayoor Temple
Composition  : Team Weva
Contact           : +91 9061040471
Mail                 : info@wevaphotography.com
Web                 : wevaphotography.com
FB                    : facebook.com/wevaphotography